Being a member of this crazy bunch for over 4 years now, a lot of peeps has been asking me why TIMEX-TMM isn't on SBR.ph In[FOCUS] yet. Well honestly, aside from the fact that it's pretty awkward to interview teammates, we wanted to make sure that we're absolutely ready as a team to hit the spotlight and face the music. The time has come.

TIMEX-TMM Triathlon Team was officially formed in 2008. For the past 4 years, we're proud to be powered by TIMEX, GOLD'S GYM, Gatorade, and of course, SBR.ph.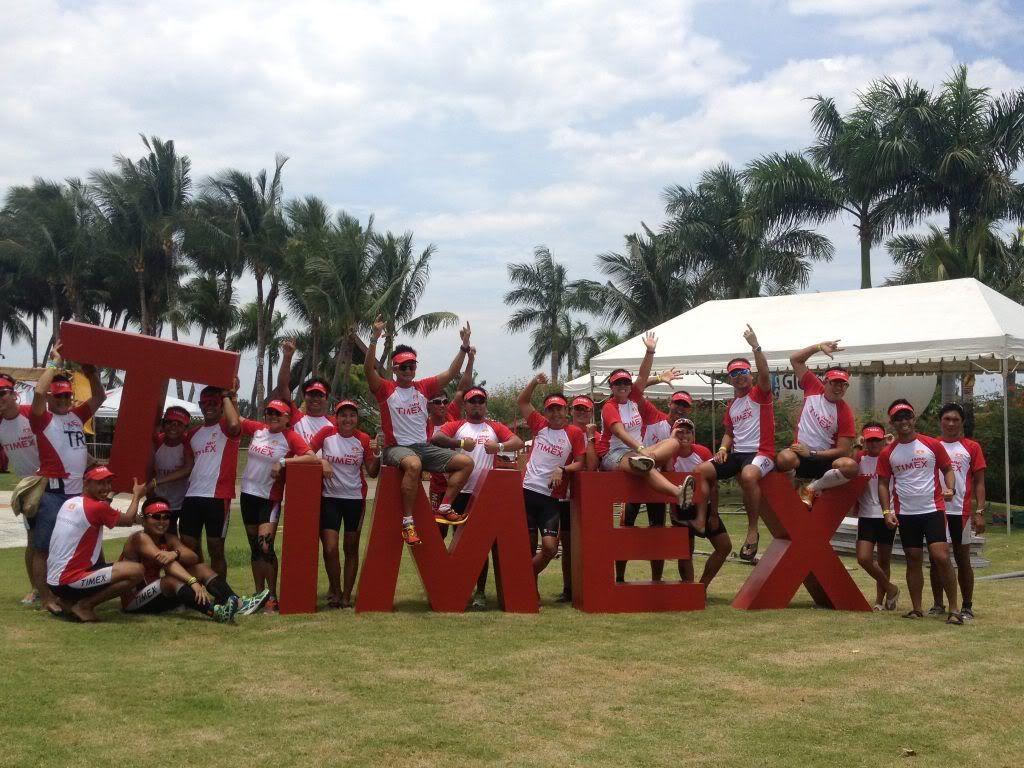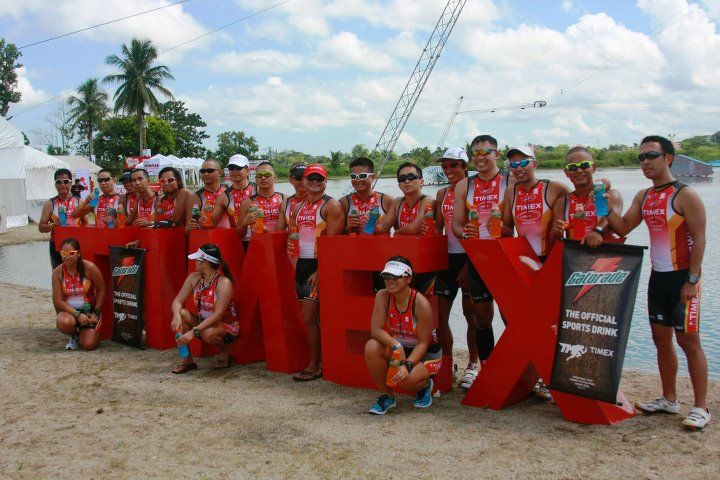 Our group has grown, in terms of number & physical capabilities. Franklin Peñalosa, 2nd overall in the 2012 Ironman 70.3 Cebu, is continuing to make his mark in the elite division. New members such as Ric Dayata, is wasting no time getting in the mix as well. Our team captain, Roy "Kapitan" Hervias,  is doing everything he can to reach his goal of becoming one of the best triathletes in the country.
Why
TMM

?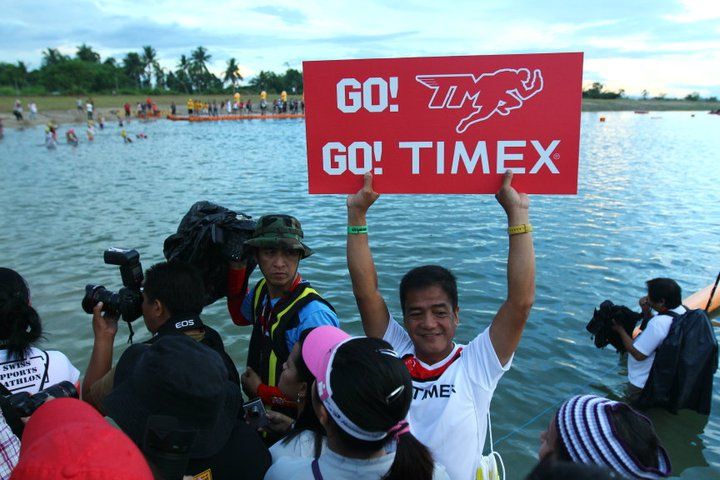 Like bigfoot and the lochness monster, defining what TMM stands for continue to be one of Earth's greatest mysteries. To some, it's Team ng Mga Mababagal, Mga Mabibilis, Mga Malulupit, Malalandi, and so on and so forth. We'll live it up to form your own conclusion!
Team Mang Mar is what it stands for actually. The default definition of the T.M.M. acronym. Who's Mang Mar? He's the guy who's been tirelessly supporting the team behind the scenes since the beginning. Like holding the Go TIMEX sign above.
with our "teammate" Papa P
SWIM. BIKE. RUN.
DRINK!
It doesn't take a rocket scientist to notice that there's a man holding a beer bottle in our logo. Yep, that's not a trophy. Forged by mountains and camaraderie, we take recovery days very seriously.
Most of the TIMEX-TMM members come from AMCI Mountaineering Club, which explains the rowdy behavior and crazy antics of our members. How crazy? Well, how about going bald in the name of camaraderie? Not a single soul survived the razor of Chock "The Great" Martinez that day.
bald = fast
Being one of the older teams in the country, aside from our local presence, TIMEX-TMM is not a stranger when it comes international races. Our members have conquered Ironman Australia, Ironman Melbourne, Ironman Langkawi, Ironman 70.3 Singapore to name a few.
We're also proud to be represented in other countries by our international members such us Bien Genato from Australia and Sam Lapena in Singapore.
Our Target
TMM-TIMEX is the only team in the Philippines to have as much as 80% of its' members finishers of the much aspired IRONMAN DISTANCE (4k swim – 180k bike – 42k run). And it is our goal this 2013, to paint the town red and be the ONLY TEAM in the country composed of Ironman Distance Finishers.
Consequently, TIMEX-TMM is opening up its doors to new members this 2013 season. Anyone interested?
see you soon
Comments
comments