Fuego Open Water Challenge 2016 | Race Results and Review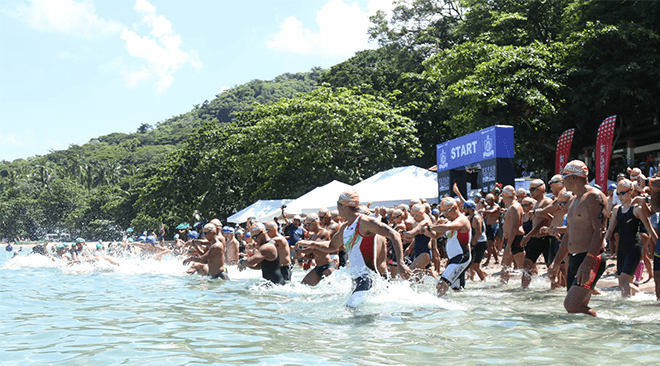 Congratulations to the winners and finishers of the Fuego Open Water Challenge 2016! Don't forget to upload your pictures with the hashtag #FuegoOWC2016!
#FuegoOWC2016 is brought to you by Swim Fit Philippines and SWIMBIKERUN.ph
---
The calm and clear waters of Terrazas de Punta Fuego proved to be the perfect venue for the biggest Open Water Challenge event in history!
From 4k, 2k, 1k, and the dolphin category, over 400 swimmers of all levels converged and swam their hearts out! Lovely Pauline Floresca and Kyle Videna blitzed the 2k category as they finished in 28:36 and 28:22 respectively. In the 1k division, is was Heather Colleen Sanguyo (14:52) and Anson Nabo (14:15). In the main 4k event, Christine Grace Tan ruled her division in 1:06:31 while Christopher Catelo dominated the mens in 54:59.
We had a couple of glitches during the event but all in all, we'd like to thank everyone for supporting the third leg of the Open Water Challenge Series! Expect a bigger and better race next time!
This event is presented by Terrazas de Punta Fuego and is brought to you by Swim Fit Philippines and SWIMBIKERUN.ph. Thank you as well to our official sponsors; Garmin, Seafood Island, Milo, Century Tuna, Infinitea, Zoggs, George Optical, Unison, Maranators, IC3 Sports Photography, SLS3, and E-gel.
PICTURES
Official event pictures and video will be posted on our facebook page.
*Photographers : Send your album links to us so we can post it here.
RACE RESULTS
For results inquiries, contact out timing chief directly at michellejean.saquing@yahoo.com
Comments
comments