Nuvali DirtWeekend | November 19, 2017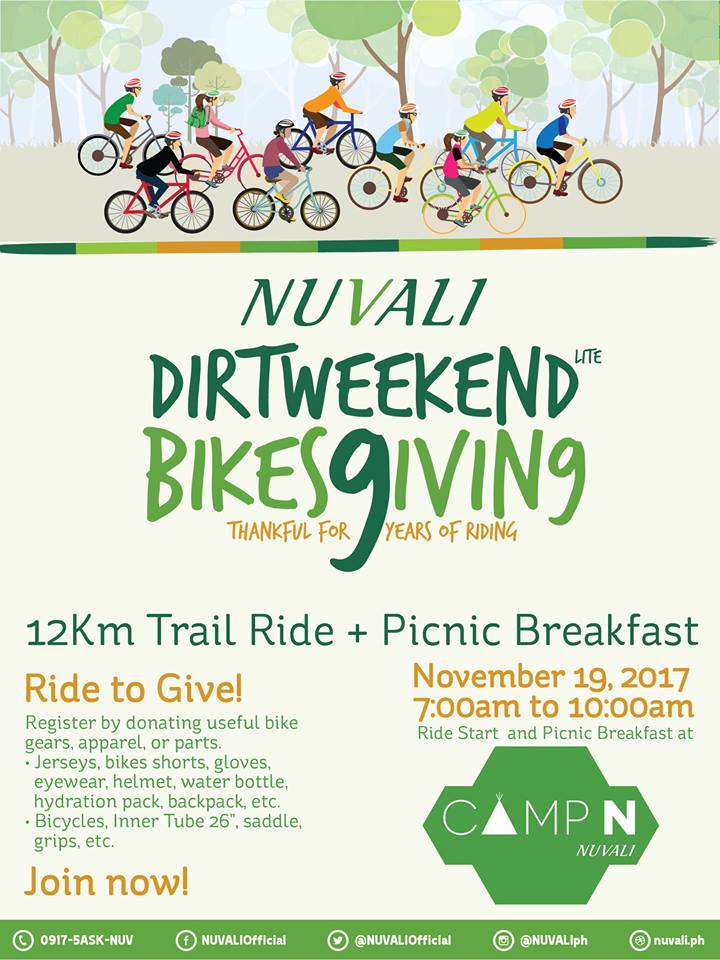 Two wheels, lots of pedaling, and positive interaction among individuals with the same love for biking! Now on its 9th year, Nuvali is bring back the Nuvali DirtWeekend on November 19, 2017!
---
Join the Nuvali DirtWeekend: Bikesgiving this November 19, Sunday, 7am Ride Start at CampN by giving useful bike-related donations for beneficiaries of Bikes for the Philippines.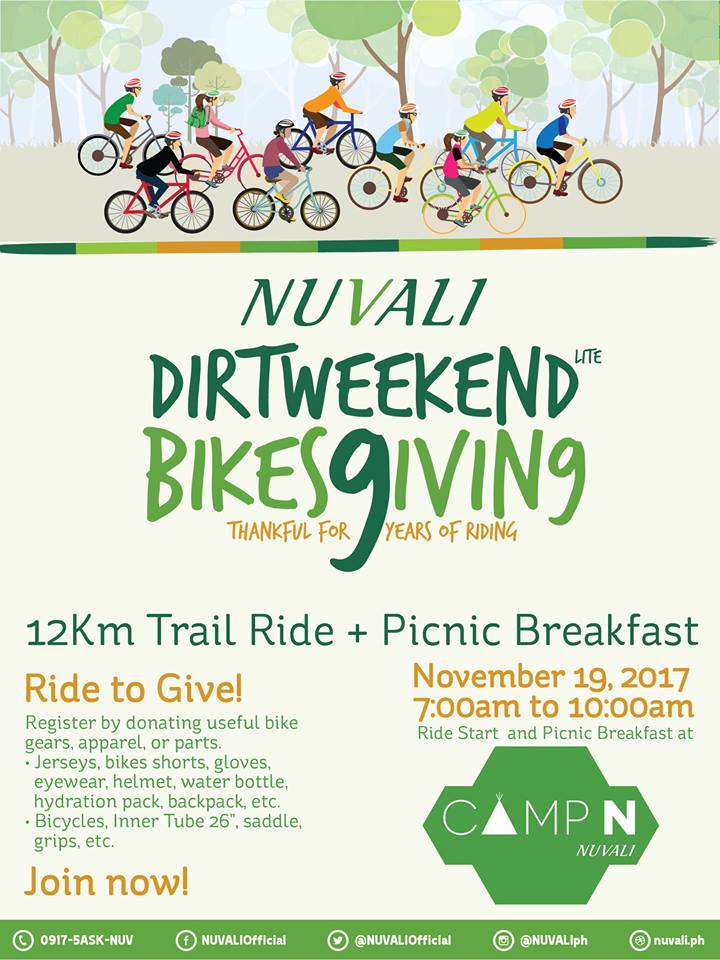 A 12km Trail Ride + Picnic Breakfast. Registration is FREE*, just register by donating useful bike gears, apparel, or parts.
We'll roll out to a 12Km Bike Ride and share stories over a healthy picnic breakfast. Limited slots! Give. Bike. Feel good! 🙂 #dw2017 #dwbikesgiving #dirtweekend2017 #campN
ROUTE MAP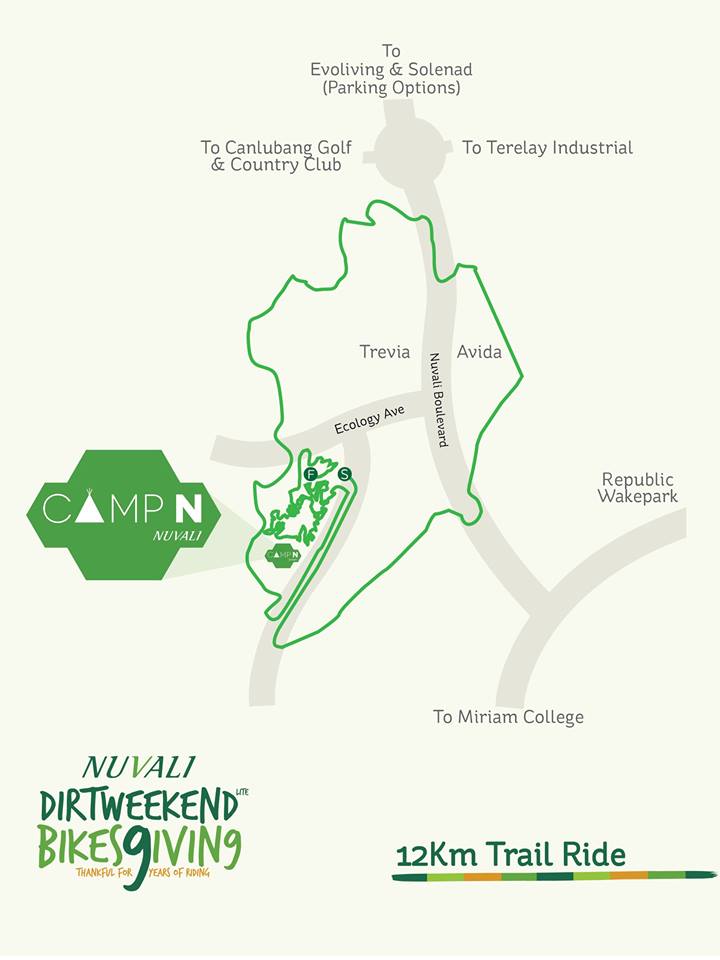 Online registration link: https://goo.gl/forms/0WqelRTvDh2MyW7i1
Comments
comments