Gear Review | K-Edge Chain Catcher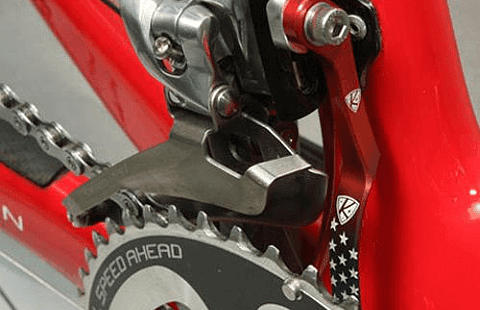 Want to submit your product for review? Contact us at admin(at)swimbikerun.ph
---
For more info, LIKE the K-Edge Chain Catcher page on facebook! Click here!
Say bye bye to dropped chains!
That's what Andy Schleck, top cheese of 2011 Tour de France team Leopard Trek, is now saying.
We all know the infamous chain drop incident that cost him the tour last year.
Don't know what a chain drop is? Watch the video below to see Andy's infamous dropped chain!
Click here if you can't view the video
So what did he do this 2011 season? He finally installed a K-Edge Chain Catcher!
Here are some pictures of his previous ride (when he was still sponsored by Specialized) rocking the gun metal K-Edge Chain Catcher.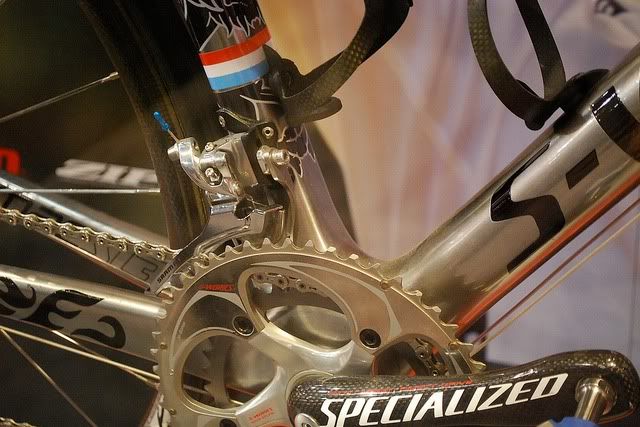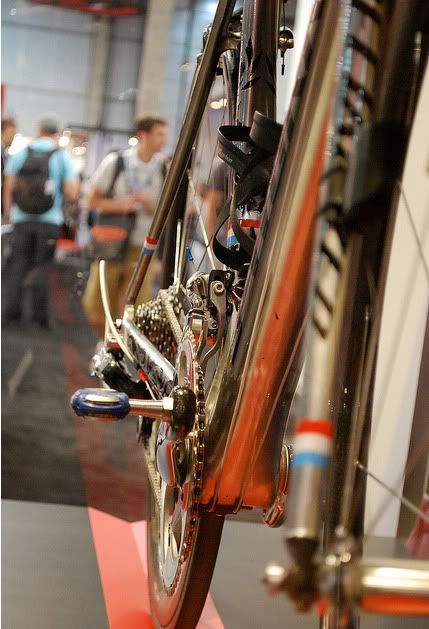 Here's his new ride. A 2012 Trek Madone. Of course, also equipped with a K-Edge Chain Catcher!
K-Edge + Shimano Di2 =100% Zero Chain Drop!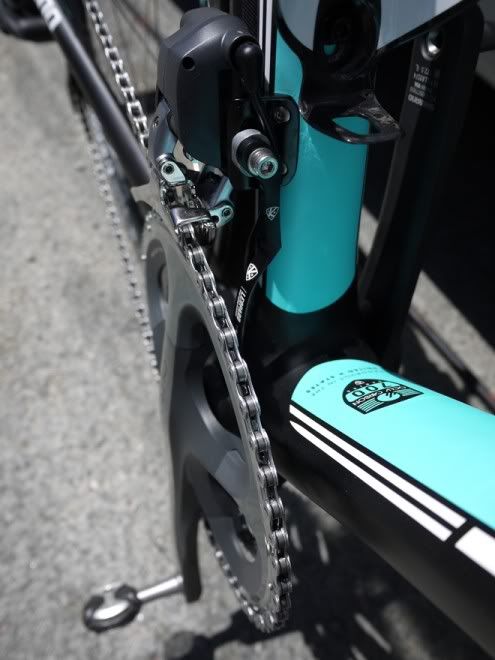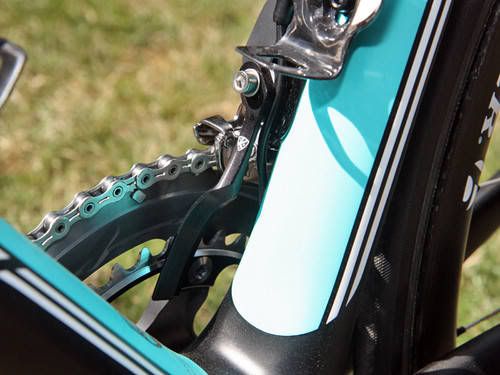 Tour de France teams using K-Edge:

TEAM RADIOSHACK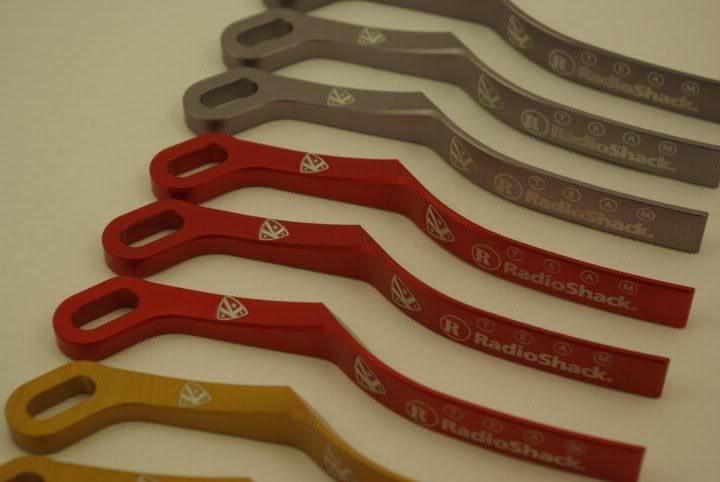 Super TT Specialist Fabian C!
Do you need a chain catcher?
That is probably the most common question asked about chain catchers, aside from what it does.
A dropped chain poses serious problems for all cyclists. Not only is it annoying, dropping a chain can damage your frame, especially if it is full carbon. And if it happens during a race, congratulations, you just lost!
The worst part is, even if you practice shifting for years and get really good at the nuances of your bike, and you adjust the front derailleur perfectly, it still happens!
So what do you do?
You need to get yourself a chain catcher!
A "chain catcher" (or "chain watcher" as some say) will prevent the chain from dropping off the small ring and onto the frame. If the chain is about to slide off the small ring, it hits the chain catcher, which pushes the chain back onto the ring. This saves time, keeps your hands clean, lessens frame damage, and could very well salvage your chances of winning a race!
The chain catcher is actually a simple device. It is nothing more than a small piece of plastic or metal that clamps to your seat tube or front derailleur and rests beside the small chainring.
They are cheap, too, so you have no excuse not to use one!
Like what they say with most insurance products, better to have one and not need it than to need it and not have one.
Here's a good vid to see how the K-Edge Chain Catcher works.
Click here if you can't view the video
K-Edge Chain Catchers is used by professionals in the Olympic Games, World Championships, Paris-Roubaix, Giro d'italia, and Tour De France. It's a common sense design that provides a functional advantage for high performance cyclists. The K-Edge Chain Catcher is a precision component that enhances the overall function of your drive train while protecting your valuable frame.
Specifications:
Material: 6061 T6 aluminum
Fitment: All braze-on type mounted and clamp style braze-on mounted front derailleurs.
Weight: 10 grams
Anodized colors: Black, Gun-metal, Red, Blue, Gold, and White.,
Hardware: Now includes all mounting hardware for Shimano, SRAM and Campagnolo front derailleurs, including a new radius washer with secure mounting interface. Works with Shimano Di2 flawlessly.
Get your K-Edge at the following stores!
Bike King at Boni High Street, The Brick Multisport Store, The Starting Line Multisport Store, Trinity Cycles and Alterra Bike Shop.
IGOP Enterprise is the exclusive distributor of K-Edge Chain Catchers in the Philippines.
For retail inquiries just contact +63917-2554111 or admin@swimbikerun.ph.
K-Edge costs P1,900 per piece. P2,300 for the Hincapie Edition.
Comments
comments