Now was that fun or what?? Congratulations to all the winners and finishers of the adidas King of the Road (KOTR) 2011! I can't help but feel the good ole' vibe of the previous KOTR's. The vibe that made it the race that it is today. The atmosphere was totally electric! Everyone was out there having fun!
I kept on thinking and thinking what adidas might have missed out on but I just can't think of anything. adidas clearly spared NO EXPENSE in making this the best ever adidas KOTR and it showed.
NBC tent for the race packets? Powerade and water all you want (not to mention its cold too!), fresh bananas, ice cold sponges, on-time start, awesome and well marshalled route, uncongested finish line, what more can you ask for? Missed the race packet distribution? adidas had mine delivered! Awesome.
With all the running events that we have here in the Philippines, there is absolutely no room for error.
I noticed the number of participants this year isn't as big as the previous KOTR's. I don't know if this has any relation to this years KOTR but last years KOTR was a disaster. Runners crucified the event in various blogs and online forums.  (Try googling adidas kotr 2010 race results philippines to see what i mean)
SWIMBIKERUN.ph was lucky to be given a booth by adidas and from there, I got glimpse of how the organizers behind this years event work with pinpoint precision. Primetime Creatives (the event organizers) and Run Rio (organizer of the race proper) was no doubt, the perfect team for the adidas KOTR.
Thanks also to everyone who dropped by at the SWIMBIKERUN.ph booth! It was fun meeting and talking to all of you! I'm hoping the pure runners would someday try triathlon too!
Thanks to our booth supporters.
The Brick Multisport Store who gave away a 5k g.c. for the winner of the guess the fastest 21k time (winner to be announced shortly!) and hundreds of 15% discount coupons!

Total Fitness Magazine

for giving away free Total Fitness magazines to our booth visitors for free!
Thanks also to those who bought and patronized SLS3 Compression Gear! Stay tuned for more unique and exciting products from SLS3 coming next month!
Here are the results!
In the meantime, RATE THE RACE by using our star ratings system above!
Here are some pictures of the SWIMBIKERUN.ph booth! Thanks guys for stropping by!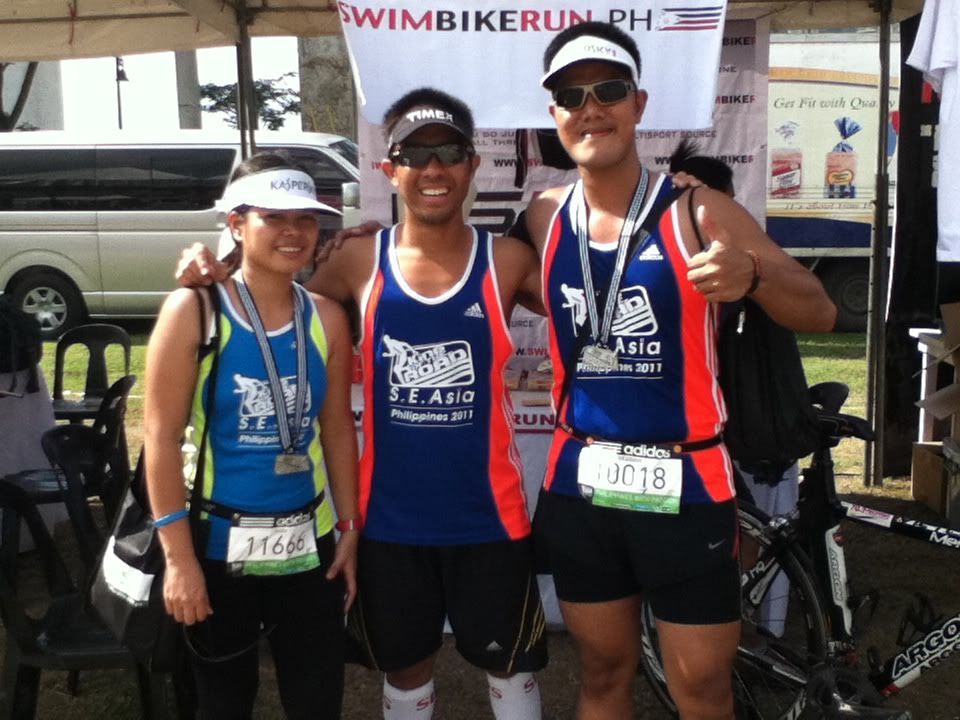 With Brad and his wister, winners of the SWIMBIKERUN.ph win a free race kit contest.
Comments
comments