First it was the celebrities, now the newscasters? Nothing else I can say but good "news" to triathlon! Our sport is definitely growing. After the Speedo National Age Group Triathlon (NAGT), Ivan Mayrina emailed to SBR.ph his first tri experience. If you regularly watch GMA7 news shows like 24 oras, you're probably familiar with his name already. According to Ivan, it was triathlete and celebrity Drew Arellano who convinced him to do the sport. May galit yata si Drew kay Ivan?
Here is Ivan's NAGT race report. Maybe he can get Arn-Arn to tri too?
---
Thank you for this venue for tri newbies like me to share our little anecdotes of our first race.
Let me begin by saying that I'm still ecstatic over last Sunday's finish of my first tri, made sweeter by a better than expected time of 2:12:16, good enough for 13th place in the 35-39 age group. And a big CONGRATULATIONS to all those who finished. To the pros and the seasoned triathletes this may seem like a little village sprint but to newbies like me, I feel like I just became an Ironman!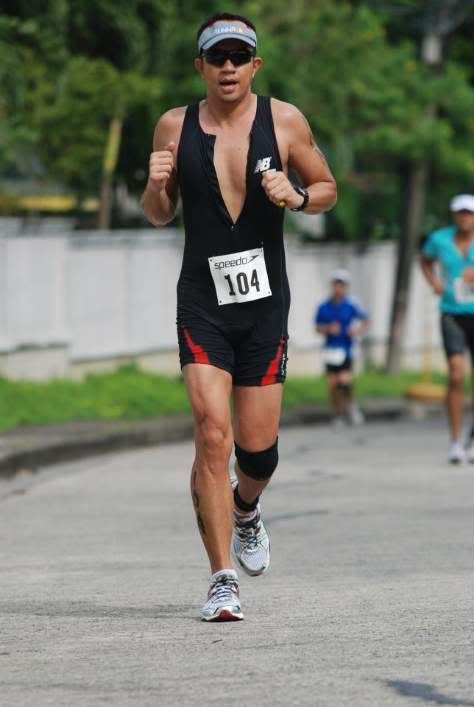 This is how my race went…
THE SWIM
Now I know how clothes feel inside a washing machine. Organized chaos indeed! I tried to swim with the front pack but I just wasn't fast enough. I ended up having feet, elbows, and lots of pool water for breakfast. Haha! Busog na busog ako! I learned the hard way that there's a fourth sub-sport in triathlon during swim starts—a martial art that involves kicking and elbowing and jostling in the water. I was out of the water in 24 mins: 4 mins slower than my usual 900m training swims when I had a lane to myself. Chalk one up for lessons learned.
THE BIKE
I thoroughly enjoyed the bike leg. On the initial loop I caught up with then Secretary and now Congressman Nonoy Andaya who was flying on the bike. I managed to keep him in sight for the next loop but he was simply too fast beyond that. Still, I must thank Cong. Nonoy for getting me in a good pace and rhythm for the second half of the bike leg. I found myself dismounting after 56 minutes. Ave. speed 31.4kph. For a not so flat course, that would have to be my best pace to date!
THE RUN
Like many who are venturing into triathlon for the first time, I took the running route to get me into the groove. But we all know how running becomes so different coming off the bike. And so with jelly legs I began the 7km run like a limping duck. My legs adjusted quite well after the first kilometer but nothing prepared me for the sustained uphill portions of the run course. About halfway through, athlete after athlete went zooming past as I watched helplessly. I just tried to keep on running, which may have just been as fast as a brisk walk. I ended up running 7-minute kilometers clocking a run split of almost 48 minutes.
Overall, I had a wonderful first tri. The good thing about this sport is that you set your own goals and objectives, then work to achieve or surpass them. You don't compete to win against the other guys. The first person you have to beat is yourself. And on this day, I beat my own perceived limits mightily.
To those of you who are looking to jump into multi sport but are simply "too busy", take it from a family man with two small kids, and a journalist working 12-hour workdays: IT CAN BE DONE. You just have to CHOOSE to do it.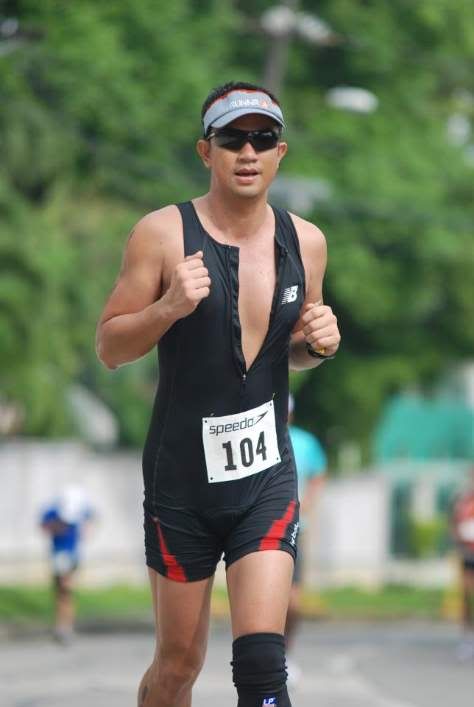 Thank you and Congratulations to everyone behind the 5th leg of the NAGT for a well organized event. And to SBR.ph, mabuhay kayo mga Kapuso.
Ivan Mayrina
Thanks for writing us Ivan and congratulations on your first tri!

---
Your Race, Your Journey, Your Story.
Welcome to Your SBR.
Your SBR is dedicated to the age groupers, the ordinary people like YOU, doing EXTRAORDINARY things.
This time we won't be asking the questions. The spotlight is on you.
Got an inspiring story? Just had the race of your life? Share it to us.
Email us at yoursbr@swimbikerun.ph and inspire the whole world with your story.
Comments
comments