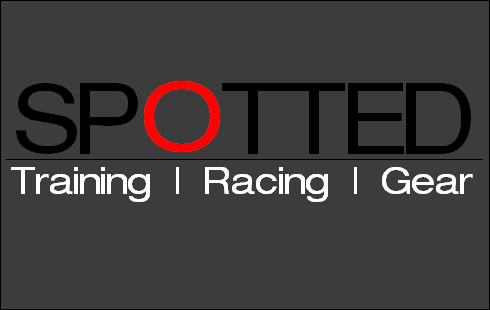 SPOTTED! Every month starting February, SBR.ph will go to various shops in the metro and the web in search for the coolest training and racing gear that you might have missed while you were too busy training! From the latest gadget, bike, up to the coolest training/racing apparel, SPOTTED will cover everything
SP
O

TTED | FEBRUARY
Vibram Five Fingers BIKILA LS
Following the footsteps of the original Vibram FiveFingers® Bikila, the new Bikila LS offers a closed speed lace system to accommodate a wider foot or higher instep. It shares the same revolutionary platform as the Bikila, featuring a Dri-Lex covered 3mm polyurethane in sole (thickest under the ball) and a 4mm anatomical pod outsole design. This combination provides superior plating protection and distributes forefoot impact without compromising essential ground feedback. The Bikila LS' upper is constructed of Coconut Active Carbon for natural breathability.
The coconut active carbon upper is definitely thinner, lighter and more comfortable than the standard Bikila material. They just feel great around the feet and in combination with the adjustable lacing system they literally "fit like a glove".
An athletic padded collar and topline, 3M reflective surfaces, and abrasion resistant PU toe protection add to Bikila LS' road worthy design. The defining feature of the Bikila LS' is it's closed quick lace system assuring a custom fit for a wider range of foot types.
We saw Quest 825 athlete and 1st Annual SBR.ph Awards Male Age Group Triathlete of the Year nominee Erick Guieb rocking this at the 2012 TIMEX Run. We had a little chit-chat with him about it and it seemed like he has nothing but positive things to say about the Bikila's. I'm not yet that 100% sold on the barefoot movement but I'm really starting to get curious!
Price: Php 5,950.00
---
The One That Started It All
The BlenderBottle® Classic™ shaker is the original – the one that redefined the category. Trusted by millions, the BlenderBottle Classic has quickly become the #1 best-selling portable mixer.
The reason for its unprecedented success? It works. The patented BlenderBall® wire whisk makes light work of your mixing needs, bringing power and portability to your demanding lifestyle. No batteries, no cord, no hassle!
A portable shaker with a wire whisk inside which can be used for protein shakes. The wire whisk inside is what helps breakdown the components of the shake, turning it into a lump-free texture! This product is from the US and celebrities such as Jessica Biel, Hugh Jackman, Justin Bieber, and Vanessa Hudgens love this.
Patented BlenderBall® Wire Whisk
Mix it Smooth – Everytime
The patented BlenderBall wire whisk is the secret behind the BlenderBottle's power. Add your ingredients, drop in the BlenderBall, and shake. The BlenderBall whips around inside the bottle, mixing your drinks to a smooth and light consistency every time.
Made of 316 surgical-grade stainless steel, the BlenderBall is designed to stay in the bottle until you've enjoyed its contents. Just drinking water? Feel free to leave the ball inside – it'll never rust, chip, or peel.
Everytime I hit the gym, I always see some people using this big bottle which has a wire whisk inside. After some research, I found out that they were using the Blender Bottle! Being someone who drinks protein shakes for recovery, this has become a gym staple for me! Not only does it hold lots of water, it also makes sure I'm well hydrated up to the end of my workout, it also blends my protein recovery drink like a boss!
Blender Bottle comes in two sizes.
Price : Big Php 799 | Small Php 699.
---
Once you put these on your bars, old or new, you won't believe the difference. Cushys pads will deliver the most comfortable ride that you can get out of your aero-bars and you will never "bottom out" on a pair. Setting the Gold standard for this product category since 1989. Many infamous bike racers, world-class triathletes and those all important weekend warriors would never ride without them. As our company byline states "there are those that have and those that will".
Hi-Tech Dual Density construction
Washable Lycra surface material
Reduces road shock
Minimizes fatigue in shoulders, arms, neck and forearms
Almost indestructible
Will retain their soft and cushy feel for years to come
Available in different styles to fit all aerobars
Includes HOOK VELCRO attachment strips
If needed, additional Hook VELCRO can be ordered here on our www.ceegees.com
I'm always after comfort when it comes to choosing my bike gear and this really makes staying in your aerobars a more pleasant experience! We're currently reviewing this for our Gear Review section so watch out for it!
Price: Php 1,850.00
For more info visit www.ceegees.com
---
TEAM PH Shirts for Triathletes
Hey let's face it, triathlon in the Philippines is still a very niche sport! So it makes us really happy and giddy every time we see a company investing in triathlon. TeamPH designs and sells unique shirts strictly for swimmers, runners, cyclists, and triathletes. Let's give them some love!
Price : Php 550
Check out more awesome designs at www.teamph.com
---
Ever had problems with fogged goggles every time you swim? Most likely yeah right? Me too! I've been playing Underwater Hockey for almost a decade now and for Underwater Hockey players, there's nothing more important than having crystal clear, fog free masks! We've been using Sea Drops for ages and I also use this to make my goggles stay fog free. I included this here because not only is Sea Drops really cheap and effective, I noticed a lot of triathletes have no idea such a product exists.
Price : Php 250 (Approx – it's been awhile since I last bought a new one. I'm still using mine up to now)
Available in most dive shops.
Comments
comments