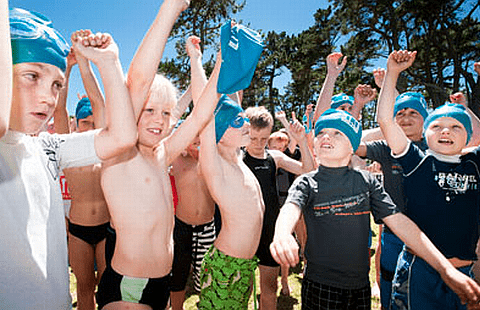 Coach Jojo "Jomac" Macalintal is the Head Coach of TriMac Coaching and has been doing marathons, triathlons and cycling races for over 15 years. Today he remains a consistent medalist in his respective age category in local triathlons and duathlons.
He is a certified level 2 triathlon coach by the INTERNATIONAL TRIATHLON UNION (ITU). Coach Jomac is also a certified level 1 spinning instructor for MADD DOGG ATHLETICS as well as a certified trainer for TRX SUSPENSION TRAINING SYSTEM. To top it off, he's also the running consultant and an official endorser of ADIDAS PHILIPPINES.

Got a question for our online SBR.ph coach? Just click the Ask The Coach tab on the menu!
Here's a letter from Miguel, a full time student trying to mix school and triathlon. He runs from monday to thursday but is having trouble trying to fit swimming and biking in his schedule. You all know what they say right? If there's a will, there's a way! Read on for what our SBR.ph online coach has to say.
From Miguel :
Hi coach. I just need advice on my triathlon training. Because of school, i only get to swim and bike during fridays, saturdays and sundays. I run monday to thursday. I want to know what training plans i can do for my bike and swim in those three days. I really need a training plan for my hectic school schedule. Thank you coach!
From Coach Jomac :
Hi Miguel,
Try to put in a bike workout middle of the week, you can use an indoor bike trainer. Sometimes it's hard to do quality workouts when you do only 1 discipline straight for several days (like running Monday to Thursday).
Try this:
Monday – rest day or easy run or core workout
Tuesday – run intervals
Wednesday – indoor bike trainer (1-2hours before or after class, you can do intervals or steady effort, depending on your program)
Thursday – long run
Friday – long swim
Saturday – a.m. long ride, p.m. short swim
Sunday – a.m. bike intervals/ time trial efforts + optional short run after (15-30minutes) if you want to do a brick
p.m. swim intervals
Joining short duathlons/ aquathlons/ triathlons/ run races once a month is also a good replacement for your Sunday workouts.
Comments
comments