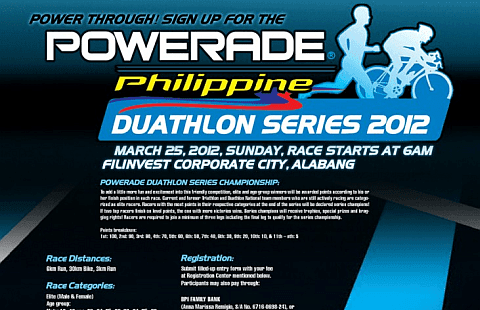 Congratulations to the winners and finishers of the 2012 Powerade Philippine Duathlon Series Leg 1! Over 480+ athletes completed on the narrow, twisty, and challenging course of Filinvest. "Wild!" was probably the most mentioned word when we asked the participants how their race was after they crossed the finish line!
Rate the race by using our ratings system above!
VIDEO : Race start of the 2012 Powerade Duathlon Series Leg 1
Thanks to everyone who dropped by the SWIMBIKERUN.ph booth! Awesome meeting all of you! Thank you also to our partner Total Fitness magazine for giving away free magazines!
We also launched the revised formula of the best post race pain reliever in town today! Muscle RX! Stay tuned for that!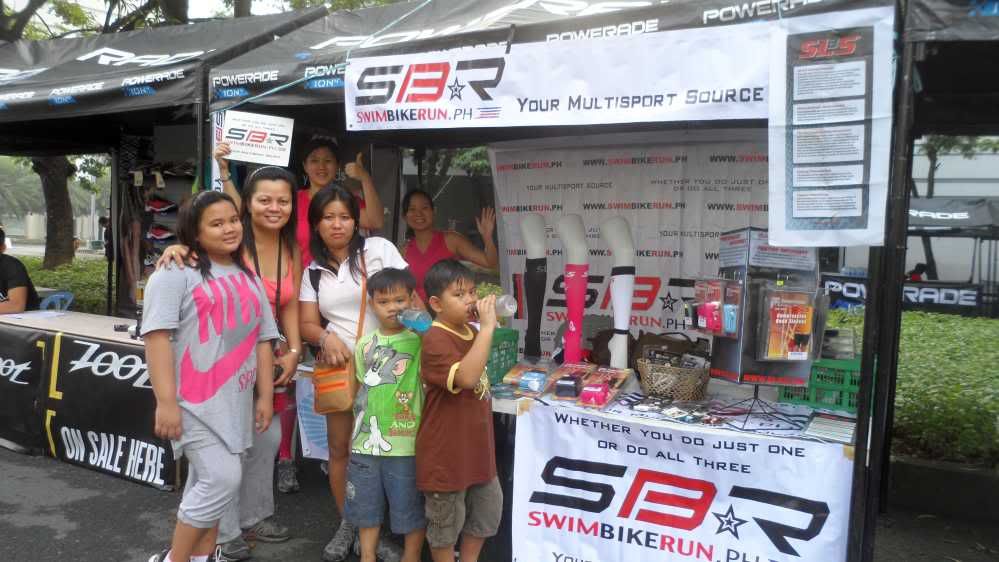 not racing? hang out at our booth!
Rubeno Javier and Mirasol Abad, members of the Philippine duathlon team and of the new team Sante Barley, dominated the event from start to finish. For the age-groupers, the usual suspects blazed the course and won their respective age groups. Special mention to celebrity Jennylyn Mercado of Tri-Mac who made everyone's day a little easier!
How to spot a celebrity : Find the only pair of white legs in the picture!
The winners!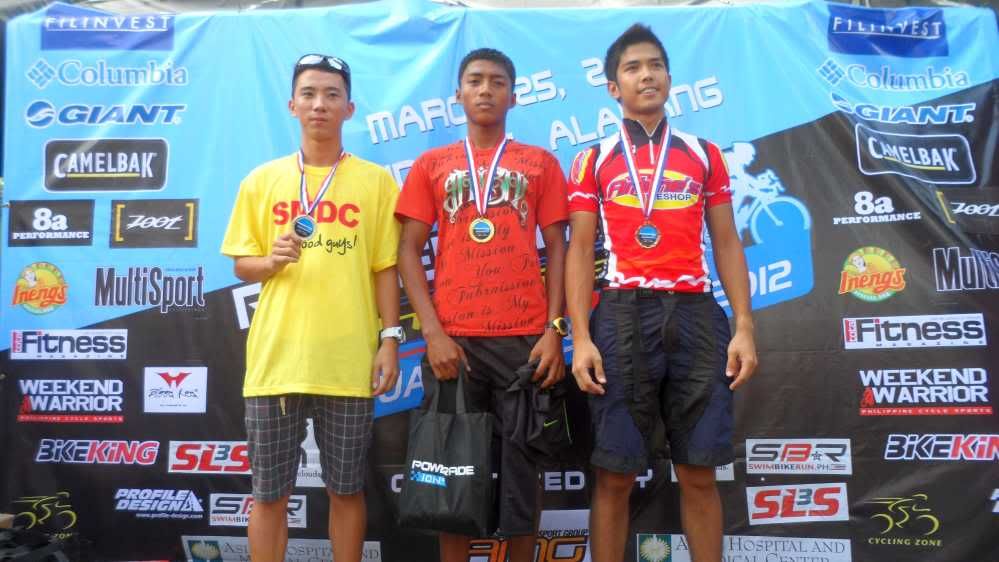 See more pictures on our facebook page! Share and tag away!
Apologies for the blurred bike pics. You guys were too fast for the camera!

More pictures!

Comments
comments