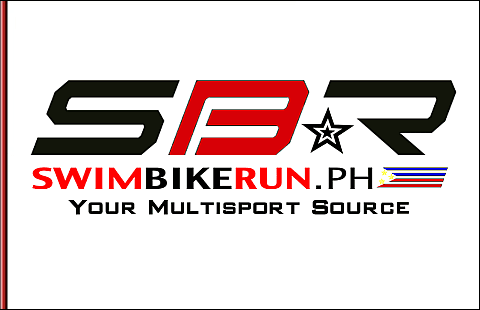 Buying a brand new laptop? Think twice before getting a Toshiba. Well, think thrice! Since I was going to cover Le Tour de Filipinas both as a participant and media correspondent, I decided to replace my old laptop (a toshiba too!) with a brand new Toshiba C640 laptop.
My laptop looked exactly like this. Yes, the whole time since it never turned on.
Here is the timeline of my horror story.
Le Tour de Filipinas is from April 14, 2012 (Saturday) up to April 17.
I bought the laptop around 6pm tuesday at PC EXPRESS Gilmore, just in time because we were leaving 1pm the following day (Wednesday).
Before I bought it, I canvassed of course and looked at all the options.
I loved the look and simplicity of the Toshiba C640. Even if its priced higher than other laptops, it didn't matter to me. It's for business anyway so I'm thinking it's a good investment.
Plus, everyone is saying TOSHIBA's are durable. Hey, if you'll look at the specs, the HD of the C640 is shock proof too!
This should last me a long time right?
So did it?
To my surprise, when I got home, my brand new Toshiba C640 laptop won't turn on.
Since we were leaving 1pm the next day, I wasn't able to sleep anymore because I trying to google for a solution and fix the Toshiba.
As expected, nothing worked. So I went to the store at 9am the following day to have it warrantied. I even waited outside because the store opens at 10!
I called their international hotline number and even the Toshiba experts couldn't figure out whats wrong with it.
PC Express replaced it eventually but it has already given me a lot of unwanted stress. (that's why I freaking bought a new one!)
So off we went to our 1st stopover for Le Tour de Filipinas and after the 7 hour road trip, we decided to call it a night. I, of course, got excited to use my newly replaced laptop (at the back of my mind though I'm really scared to turn the laptop on thinking it's gonna be a lemon again..)
Then I summed up the guts to click the power button.. *click*
%@#$%[email protected]#%!%!!!!
Nothing happened! To make things worse, it was completely dead. No standby light, no AC/ON light, no fan, no nothing.
How the hell can this happen to me?? Two times??
Since I was at the province I had to ship the laptop back to PC Express because it will miss the 7 day warranty replacement period! (Thanks Mail and More for handling the shipping)
At this point, I was already at wits end. I bought a brand new laptop for the event now I am a media partner without a laptop! Not to mention, I got a website to run!
I was sharing a laptop with my roomie and sometimes had to go online on internet cafe's!
To add insult to injury, a lot of people were telling me to buy other brands but since my previous laptop was a Toshiba, I decided to purchase another one.
Plus, I really loved my old Toshiba laptop.
Moving on.. so instead of just focusing on the grueling 4 day race, I had to coordinate at home and even make my pregnant sister bring the defective Toshiba C640 laptop back to PC Express.
Y'all know what they say.. Fool me once, shame on you; fool me twice, shame on me.
Fool me thrice? No freaking way.
Now I'm off to have it refunded. Any suggestions?
Here's a funny side story :
When I was talking to the manager of PC Express, he told me that after some time, the laptop turned on eventually. The laptop was just in hibernate mode "lang pala". I was trying to get a hint whether or not he was trying to say that I was the one at fault because I was so ready to blow my fuse off. But then it hit me, if it indeed was just in hibernate mode, how come none of their techs could resuscitate it back to life??
They eventually ruled it as a defective motherboard.
Now that's one hell of a hibernate mode! Even trumps the hibernation of Polar Bears!
—
I'm not out for blood because I know I'm nothing compared to a company as big as Toshiba.
Honestly, I'm really sad that it happened and that it made me lose my trust in Toshiba.
But I feel it's my duty and responsibility to warn the public about defective laptops.
Feel free to pass and share.
Comments
comments