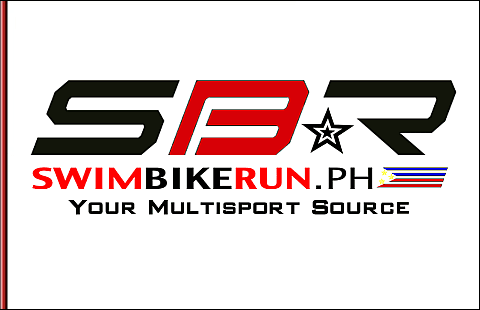 Congratulations to the winners and finishers of the wet, wild, and slippery Pico de Loro Invitational Triathlon 2012! We weren't able to cover the able but based from what we heard from the participants, the bike course got really dangerous and slippery which resulted in some accidents.
This year, the Pico Tri Invitational drew over 200 participants, including both amateurs and professional triathletes such as Matt Ohalloran of Canada; Jurgen Zack and Katja Rabe of Germany; Fredrik Croneborg of Switzerland; Melvin Wong of Singapore, and Ali Flitch from Australia. Filipinos Augusto Benedicto and Carlo Pedrigosa, veterans of the international triathlon scene, are some of the participants representing the country in the exclusive competition.
Mat O'halloran dominated the race from start to finish with a blistering time of 1:45:25. Followed by Fredrik Croneborg and Dan Brown. In the women's elite division, Ali Fitch of Australia proved her dominance as she finished with a time of 1:54:15, almost 6 minutes ahead of second placer Katja Rabe.
In the age group division, Andy Leuterio, of Fitness First, topped the highly competitive 30-34 age group division (watch out for our feature about the champ!), while Erick Guieb and Mark Rivera, of Quest 825 and Team PLDT respectively, wrapped up the age group with a strong second and third.
Other winners of the race were Jaime Miguel Navarro for the 24-below division. Raymund Gerard Velasco ruled the 24-29 age group. Junrox Roque and Levy Ang of Polo Tri, won the 35-39 and 40-44 age group respectively. Edwin Caguiat, of Gloria Jeans Coffee Tri, and Stuart Fitch wrapped up the mens age group by winning the 45-49 and the 50 and above bracket.
Kim Kilgroe, who finished with a uber fast 2:22:29, finished way in front of the second placer of the 29-below age group. Michelle Villanueva won the 30-39 age group, while Mariela Powell of Clear Sabak, got the 40-above division
To the participants how was your race? Rate the race by using our ratings system above!
We weren't there to cover the event but from what we heard, a lot of people crashed on the bike. Recover well everyone.
Also, don't forget to email us about your race experience! We'd love to hear from you! Send your story at [email protected] and get a chance to have your race story featured on SBR.ph!
Comments
comments