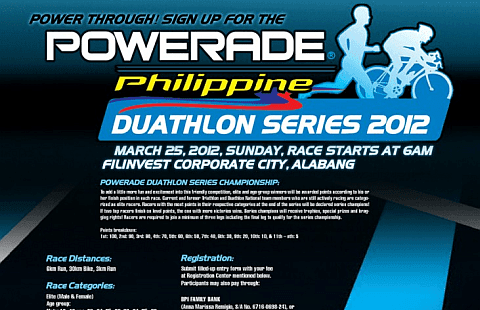 Congratulations to all the winners and finishers of the Powerade Duathlon Series Leg 2! The course was flat and the pace was fast!
Rate the race by using our ratings system above!
Almost 500 racers participated in the much awaited 2nd Leg of the Powerade Duathlon Series. The roads of Daang Hari proved to be one of the fastest, yet most challenging, duathlon courses to date!
Thanks to everyone who visited the SBR.ph booth! See y'all at the 3rd Leg!
Comments
comments