SPOTTED | Cool Training and Racing Gear | June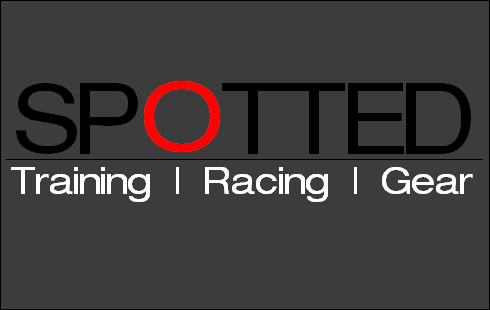 SP

O

TTED! We scoured the local shops and the world wide web in search for the latest and the coolest products! For June, we SP
O

TTED a unique accessory for happy heads, the best cramp buster, the quad and hamstring cramp killer, MACCA's new triathlon shoe, and the newest "ice cold" compression gear in the market.
SP
O

TTED | JUNE

WHY WE LOVE IT :

HeadWare is a handy all-purpose, stretchable, breathable and tubular yet seamless accessory that has numerous ways to use, for many different activities. HeadWare wicks sweat away from your skin, keeps you cool on hot days, protects you from the elements or just makes you look cool! HeadWare can be worn as a scarf, headband, hairband, wristband, dustmask, balaclava, scrunchie, pirate cap, beanie, classic bandana, tube top and even a skirt.

We got a few samples from HeadWare and it simply rocks. We've used it for a lot of occasions already. It's cool, unique, and very comfortable! Not to mention they have an awesome Marvel collection too!

The Price


HeadWare Marvel Collection : P490
HeadWare Visor : P 390
Regular HeadWare : Prices range from P 240 to P 350

Check Out!

The Headware Website : http://www.theheadware.com/

The Headware Facebook Page : https://www.facebook.com/the.headware

How to wear your HeadWare!
---
WHY WE LOVE IT :
The leader in its class, you know you're using the best when the world's top Ironman triathletes such as 3x and current Ironman World Champion Craig Alexander and Ironman Legend Chris Macca McCormack used it to win their multiple Ironman World Championships. For me personally, SaltStick literally solved all my cramping woes. I started getting better results with SaltStick because I can push harder and go faster without ever worrying about cramping. During an Ironman race, I pop a SaltStick pill almost every 30 minutes and take one again as soon as I'll feel a slightest hint of cramp. The patented SaltStick dispenser makes the electrolyte tables extremely easy to access. Our only qualm about it is that it can only hold up to 6 tablets and twisting the cap sometimes gets complicated when your fingers are covered in sweat.
The Price
30's Bottle – Php599.00
100's Bottle – Php999.00
Dispenser Mini – Php799.00
Dispenser Reg – Php999.00
Check Out!
SaltStick Website : www.saltstick.com
---
WHY WE LOVE IT :
Having problems with quad and hamstring cramps? Race harder and recover faster with SLS3 Quad Sleeves! One of the best selling products of the SBR.ph Online Shop. Designed by medical professionals, you can wear the SLS3 Quad Sleeves from swim start to the finish line. The supportive effect and the compression of SLS3 compression sleeves with FIR Infrared reduces muscle vibration drastically which is a major cause for fatigue. This leads to less tissue damage and less muscle soreness. Paired best with SLS3 Compression Socks!
The Price
SLS3 Quad Sleeves : Php 3,200
Check Out!
SLS3 Official Website : www.slstri.com
SLS3 Philippines Facebook Page : www.facebook.com/SLS3Philippines
Available at : Second Wind Running Store, The Brick Multisport Store, The Starting Line Multisport Store, Crossfit Insurrecto, Bike King, and the SBR.ph Online Shop
---
Specialized S-Works Trivent
WHY WE LOVE IT :
It's no question, we're suckers for the latest gizmos and technology. The moment the Specialized S-Works Trivent came out we were floored. Check out the BOA lock system and the "Tri Specific closure" rear part of the shoe. When seconds count there isn't a better shoe to get you thru the transition quickly and offer the maximum in performance on the road. Designed for elite-level competition, the S-Works Trivent is the most highly engineered triathlon shoe in the world, featuring a revolutionary new Boa® dial closure system designed to minimize transition time, temperature-regulating construction, and BG ergonomics.
The Price
Specialized S-Works Trivent : Php 16,000
Check Out!
Specialized Official Website : www.specialized.com
Available at : Dan's Bike Shop and The Brick Multisport Store
---
WHY WE LOVE IT :
Now THIS is cool (literally!). 110% represents the next step forward in training, performance and recovery through compression gear. Our zoned, gradient compression design, and innovative approach to fabric and construction elevates the benefits of compression to enhance your training. Our Compression with ice therapy system features a unique pocket architecture that fuses these benefits with the elemental power of ice for faster recovery. Better compression plus instant, mobile ice therapy for recovery… that's Compression+
The Price
Blitz Knee Sleeves : P 2,750
Double Life Calf Sleeves : P 3,750
Men's/Women's Jugger Knicker : P 7500
Short Transformer : P5,500

Check Out!
110% Compression Official Website : www.110playharder.com
Available at : The Starting Line Multisport Store
Comments
comments