Sometimes you encounter a story so good you just gotta share it. Here's the story of Ritche Amansec (aka richi101 at the SBR.ph Forum). Last March, Ritche broke his collarbone while training of SuBIT. We'll leave it there and let you guys read the rest of the story.
To Ritche, you the man bro. That's what being a triathlete and a son is all about.
To your mom, stay strong and we wish you nothing but the best. We're with yah 110% of the way.
---
The "Broken Clavicle" Guy in SuBIT
Hi everyone! I've been mostly a lurker and an "Injury and Health" forumer lol! Finally decided to post more actively in the forum
I have to admit, despite the great SBR community I still feel awkward being around such excellent athletes – medyo shy kasi ako eh
Nevertheless I would like to share with you my "fractured clavicle – SuBIT" experience.
March 19, 2012 I had a cycling accident while training in Daang Hari. A guy on a motorcycle decided to park a few meters ahead of me on the bike lane. Next thing I know I was flying and then BAM – left clavicle split in half. Here's how it looked like: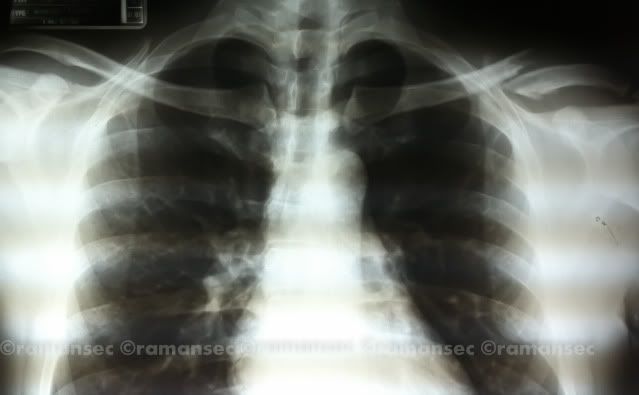 Some of the folks here in SBR was of great help
I was happy and thankful for those who posted and shared their experiences. You guys know who you are! Thanks because you've helped push me while my motivation was down
On my 7th week – it was SuBIT time. Uncleared by my Ortho, with not much of a training, a still healing clavicle and armed only with an inspiration I KNOW I can do this. I should. It's not for me. It's for someone else..
Race day. It was so nice to be with my team mates BYA XTRM Tri team and good ol' friends in the sport (Mark H. Nestor T. Rio R. Richard C. and most especially Bikram Yoga Alabang XTRM Tri). Thank you for the motivation guys! I will definitely pay it forward!
I was number 377. Swam 43mins, biked 1:36 and ran 1:07. Pushed myself like I never pushed myself before. Forget the PR, forget the pain. I need to finish this for my mom. I asked GOD to give me some of her pain. And prayed so hard to reward her with a little comfort when I finish this..
Here's a picture of me on the bike. Like I said on my injury thread, pardon the expression lol!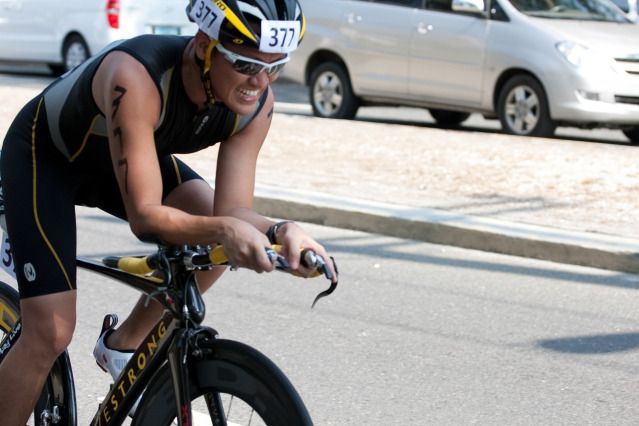 And here's why I am doing this.
My mom around August of 2009 until she was diagnosed of a rare disease called ALS or more commonly known as Lou Gehrig's disease: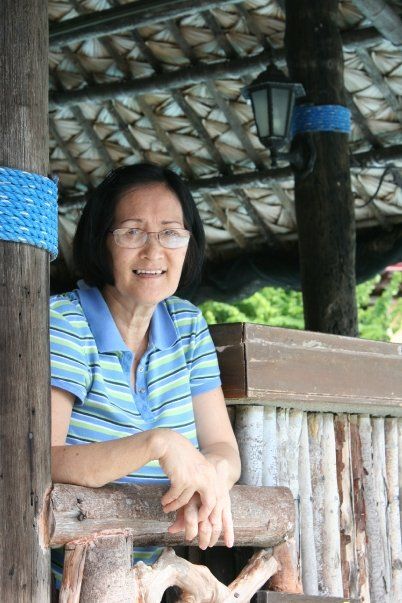 Here she is greeting me on my birthday last February: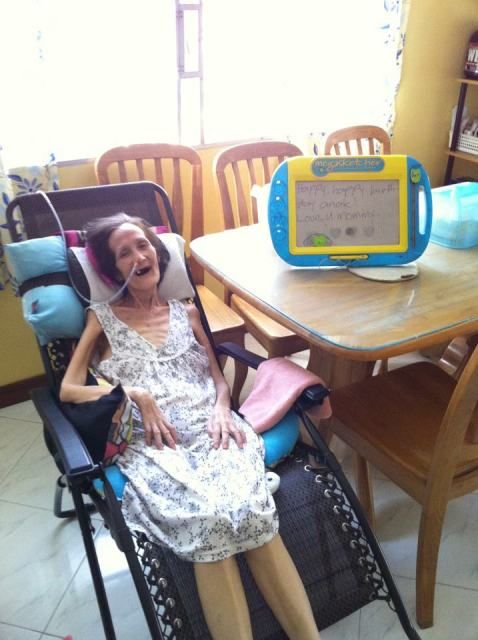 And here I am doing my Blazeman Roll for her. I love you mom!

http://www.youtube.com/watch?v=m4DgzyJAwSI&feature=plcp
Thanks for taking the time to read
To know more of this sickness and how it relates to Triathlon please click –> http://www.waronals.com
---
Join the discussion about this topic! Click here!
Comments
comments