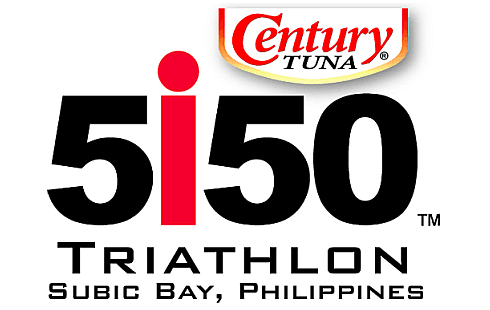 Now that was a hot race! Congratulations to the winners and finishers of the inaugural Century Tuna 5150 Philippines! Over 430 hardcore athletes endured the mass start swim, the uber-hilly bike, and the scorching hot run!
To the participants how was your race? Rate the race by using our ratings system above! You can also post your comments via our comment box below!
SWIMBIKERUN.ph is a proud media partner of the Century Tuna 5150 Philippines.
Like what we always say, there's no better way to cover a race than to do the race itself! And man was it tough or what! Sunrise Events, organizers of the race, pulled out all the stops to make sure this inaugural will be something triathletes will definitely put on their bucket list or their list of must-do races for next year.
David Dellow of Alaska teamTBB Philippines topped the race with an 18 minute swim, 1:07:37 bike, and a 35 minute run for a whopping 2:03:03 finish time followed closely by Csaba Kuttor of Hungary, who is just 24 seconds behind for second place. Ben Allen wrapped up the men's pro elite division a full minute behind the leaders.
In the women's pro division, multiple ironman champ Belinda Granger, (and a fella CEEPO rider as well!)  as expected, destroyed the women's field with a 2:22:35 finish time. Ali Fitch of Alaska teamTBB came in second 5 minutes behind with a 2:27:47 finish time.
John Leerams Chicano was the fastest Filipino elite of the day with an amazing 2:11:35 winning time. Neil Catiil and Arland Macasieb wrapped up with the Filipino elite men's division with a 2:16:04 and a 2:19:46 finish times.
3isgreaterthan1.com admins Monica Torres and LC Langit came in 1-2 at the Filipino Women's elite division with a 2:36:33 and a 2:37:32 finish times respectively.
VIEW THE RESULTS!

Individual Results »
Relay Results »
Talk about the recently concluded Century Tuna 5150 with the rest of the Filipino triathlon community! Click here!
Send us your race story and get a chance to have it featured on the site! If your story gets chosen, you automatically win a free SBR.ph goody :)

Comments
comments