"No better place to be when it's raining than under water!" — the sudden rain wasn't enough to dampen the spirits of the underwater hockey trial night participants! The intro, organized by Train Underwater Hockey team and Polo Puck Pirates, was a huge success!
Thanks to everyone who attended the intro!
Hold your breath! We will be organizing another Underwater Hockey trial night this Monday, September 17, 2012 7:30pm  at the Manila Polo Club.
To join, just text the number below to reserve your slot!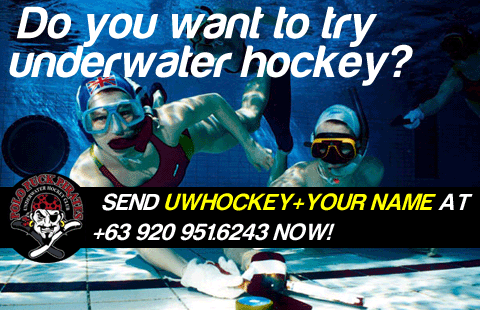 The official start of the Underwater Hockey school will be on September 24, 2012!
To view the Underwater Hockey Trial Night Part 1 pictures and videos, visit our facebook page! https://www.facebook.com/TrainUWH
Comments
comments