Check out the newest recovery drink to hit the Philippine multisport scene! Get everything you need in a recovery sports drink and nothing you don't with FLUID Recovery Sports Drink. This special, all-natural formula helps repairs muscles, regenerate energy stores and ultimately helps you recover quicker from your biggest workouts and races!
What is

Fluid

Recovery?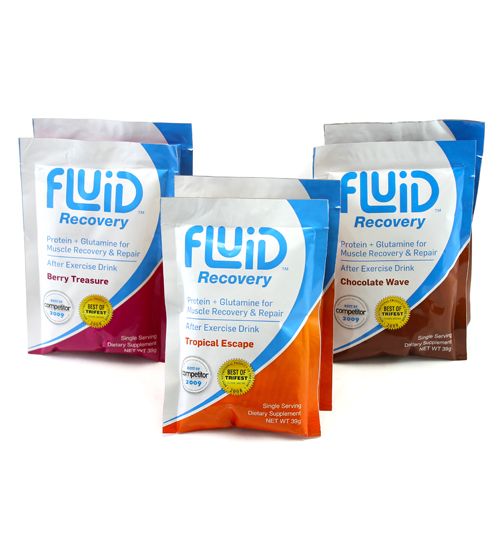 Fluid Recovery is a protein and glutamine fortified drink for after exercise muscle recovery. When taken immediately following exercise, its unique formula helps the body repair damaged tissue and adapt to the demands of exercise training. It contains carbohydrates, proteins, L-glutamine, electrolytes, and Vitamin C, creating a comprehensive & natural formula for muscle repair, regeneration, and recovery.
What are the benefits of

Fluid

Recovery Drink?
Energy Restoration – Simple & Complex Carbohydrates in optimal balance replenish muscle glycogen levels after exercise training and competition.
Muscle Repair – Whey Protein Isolate repairs damaged muscle and aids in building new lean muscle.
Reduced Aches & Pains – L-glutamine directly fuels the immune system, aids in tissue repair, and helps to manage exercise-induced inflammation.
Reduced Cramping – Vital electrolytes lost during exercise are replaced and help speed absorption.
Immune System Support – Vitamin C + L-glutamine help scavenge free radicals and nourish a stressed immune system.
Fluid

Does NOT Contain:
Artificial ingredients
Artificial colors
Artificial flavors
Gluten
Lactose
Stimulants
Anything trendy or unhealthy

Visit the

Fluid

website at

www.livefluid.com/school/

!
Fluid

is initially available at :

The Brick Multisport Store

PAULINA'S | Cartimar

Second Wind Running Store | Ortigas Home Depot / Greenhills

Cycling Zone

The Starting Line Multisport Store

Tour of Luzon Bike Cafe and Restaurant

Run Club | Iloilo · Bacolod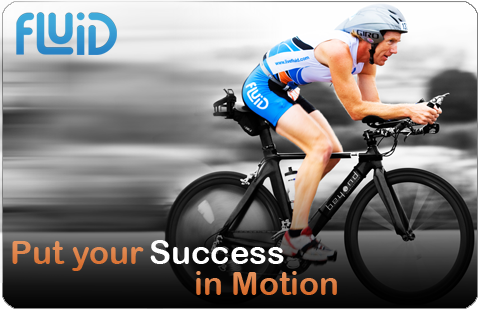 Fluid Recovery Drink is exclusively distributed by POWERFOODS MARKETING INTL, INC.
Comments
comments