We covered the press launch of the Speedo Swim Masters Series last October 24 in the BHS branch of Speedo. Sports Management Solutions, the group that has staged top-level swimming competitions like the UAAP Swimming Championships and the 1st Speedo Invitational Swim Masters Series is organizing another set of swimming races in November!
Coach Guy Conception gave a good presentation of the 2 upcoming events that they have in store for all triathletes and fitness enthusiasts. First, there is the Speedo 358 Open Water race on November 4 in Anilao, Batangas. The beautiful waters of Janao Bay in the Municipality of Mabini will be the host for this event. The distances will be 3km, 5km, and 8km. The 358 is designed for swimmers, triathletes, and those who love swimming as their sport for fitness to challenge them to tackle swimming in the open water.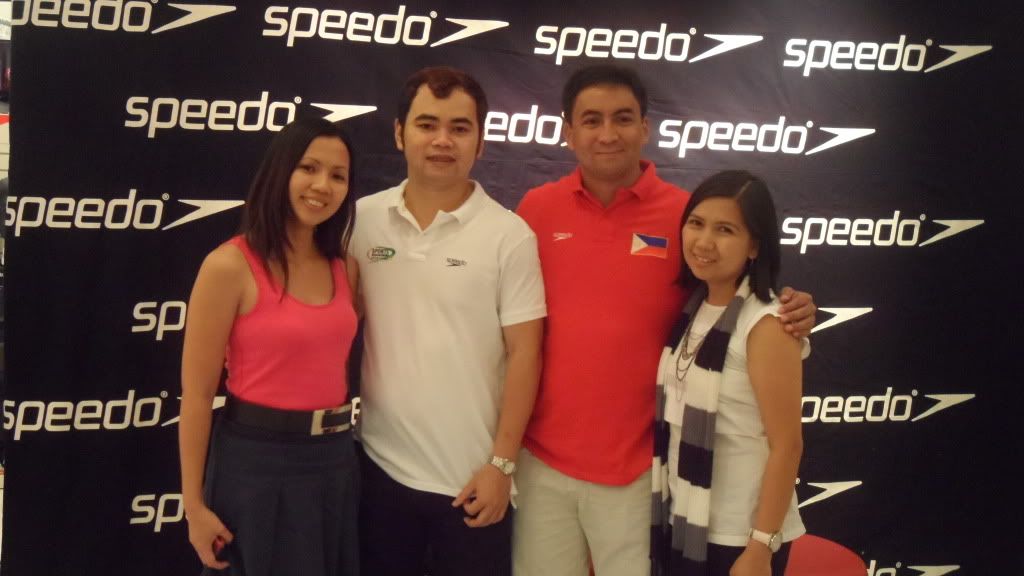 Too daunting? To newbies and weaker swimmers, the course is designed as loops along the shore to ensure safety and to make the event more spectator friendly. Still too hard? Fins may be used by some swimmers. Even snorkels! (yep, we're not kidding!), but of course, you will not be eligible for the awards. 8k paddle workout anyone? :)
The second event is the Speedo Swim Masters Series at the Village Sports Club. Located in BF homes in Paranaque, the Village Sports Club will host the event in their international-standard competition 8-lane, 25-meter pool. Events are 50-meters and 100-meters of all strokes, including some fun relays! Age-group for male and female are 20-24, 25-29, 30-39, 40-49, 50-59, and 60 & above.
Open Water swimming has been an Olympic event since Beijing. With over 7100 islands, the Philippines can be host to international open water races and events such as the Speedo 358 where we can discover future Filipino open water Olympians!
Coach Guy and I had a long talk after the event wherein we talked about why swimming is not the discipline of choice among triathletes. Ask anyone to do a 100k ride and you're sure to get participants in a heartbeat. Organize a 21k group run and for sure, you won't have trouble finding fellow runners. But ask anyone to do a straight 4k or a 2.5km swim time trial? Your guess is as good as mine.
Like what they say, you will not win an ironman on the swim, but you can certainly lose it. So kudos to Coach Guy and the entire Swim Masters Series team for organizing this one! If you're a triathlete who's looking to boost his/her swim fitness, this is the perfect event for you!
For event information and race registration, please go to www.sportsmgt.ph or email Mr. Edster Sy of Sports Management Solutions ([email protected])
Sponsors for this event are Speedo, Studio 23, World Balance, and the Village Sports Club.
Read our Speedo Swim Masters Series info post here!
Comments
comments