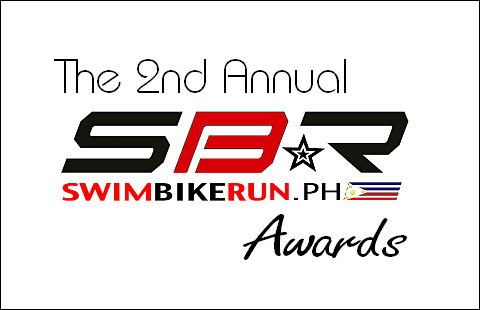 Nominations to the 2nd Annual SWIMBIKERUN.ph Awards officially opens tomorrow! Get ready to nominate your bet and let us know why he/she or it deserves to be included in the top five!
We've been hearing a lot of early favorites to win! Who's your bet? Let us know in the comments section! Will last years winners defend their title this year? Only YOU have the power to decide!
We also added new categories to make the awards even more exciting! The Men and Women's Rookie of the Year (ROY), SBR.ph Forum Poster of the Year, and a separate Male/Female Division for the Youth Triathlete of the Year!
Check out the winners of the 1st Annual SWIMBIKERUN.ph Awards last year! How time flies :)
WINNERS OF THE 1st ANNUAL SBR.ph AWARDS 2011
(click on the name to view profile)
Men's Elite Triathlete of the Year (Local)
Arland Macasieb
Women's Elite Triathlete of the Year (Local)
Men's Elite Triathlete of the Year (Foreign)
Pete Jacobs
Women's Elite Triathlete of the Year (Foreign)
Chrissie Wellington
Men's Duathlete of the Year
August Benedicto
Women's Duathlete of the Year
Monica Torres
Men's Age Group Triathlete of the Year
Abe Tayag
Women's Age Group Triathlete of the Year
Pia Cayetano
Coach of the Year
Team of the Year
TriMac Tri Team
Race of the Year
Bike of the Year
Gadget of the Year
Running Shoe of the Year
Youth Triathlete of the Year (Kids)
Comments
comments