Specialized Opens First Concept Store In The Philippines | SBR.ph Coverage
Specialized Philippines formally opened the doors of its first ever concept store in the Philippines! Not to mention, in style! Located at La Fuerza Plaza 1 along Pasong Tamo Avenue, it is the first of its kind in the country and was built to provide the full scope of products and services for Specialized customers.
Andy Leuterio, along with 2nd Annual SBR.ph Awards Rookie of the Year winner Keshia Fule, hosted the opening of the event which was well attended by Specialized athletes, sponsored teams, and quite literally, the who's who of the Philippine triathlon scene.
A panoramic shot of the facade
With two levels and a total floor space of 271 square meters, the Specialized Concept Store was developed with the guidance of the Specialized Bicycle Components University (SBCU).
Based in California, USA, SBCU was created to provide a uniform look, feel and quality to all dealers that exclusively carry the Specialized line of bicycles, components, and rider apparel. As such, the Specialized Concept Store features a comprehensive lineup of Road, Triathlon, Cyclocross, Mountain Bike, and Hybrid bicycles as well as all of the latest accessories and components.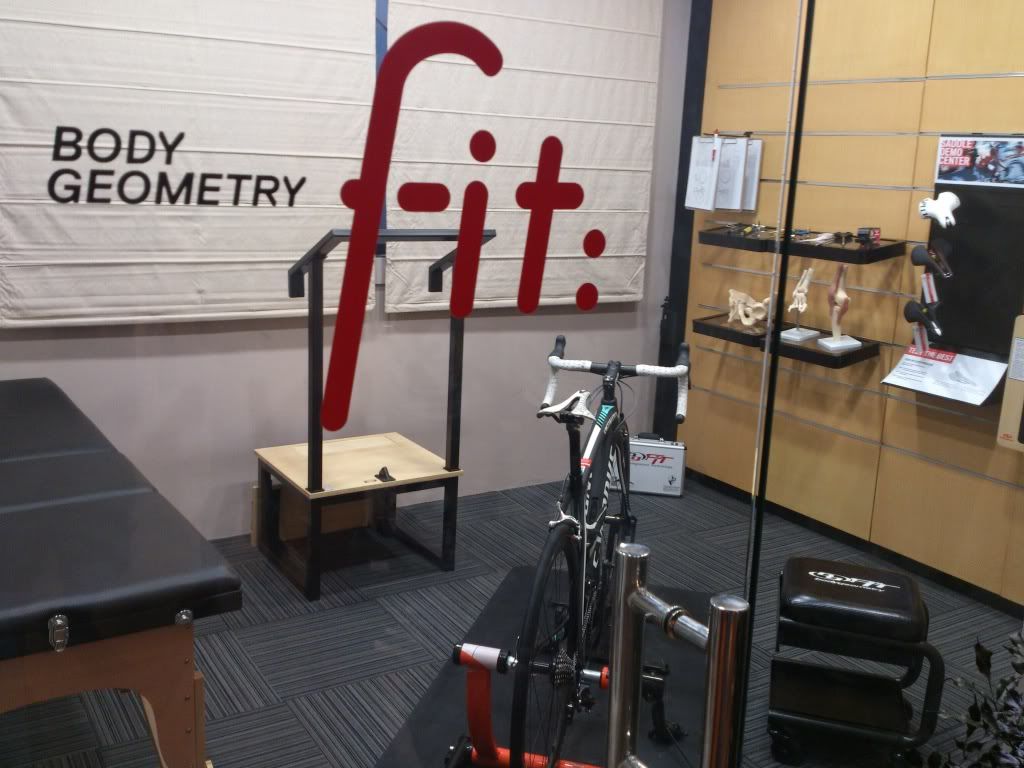 It also features a dedicated Service Area, and an exclusive studio for its Body Geometry Fit Integration Technology (FIT). Lead by Dr. Andy Pruitt, the Director of the Boulder Center for Sports Medicine, Body Geometry FIT is the state-of-the-art and scientifically proven method of fitting the bicycle to the rider based on his personal strengths and limiters such as Range of Motion, possible Leg Length Discrepancies (LLD), and riding style, among others.
Body Geometry FIT has been used with great success to help professional athletes like Alberto Contador, Sylvain Chavanel, the Specialized-Lululemon women's cycling team, and countless amateur athletes and recreational riders who have wanted to enjoy their bikes to the utmost.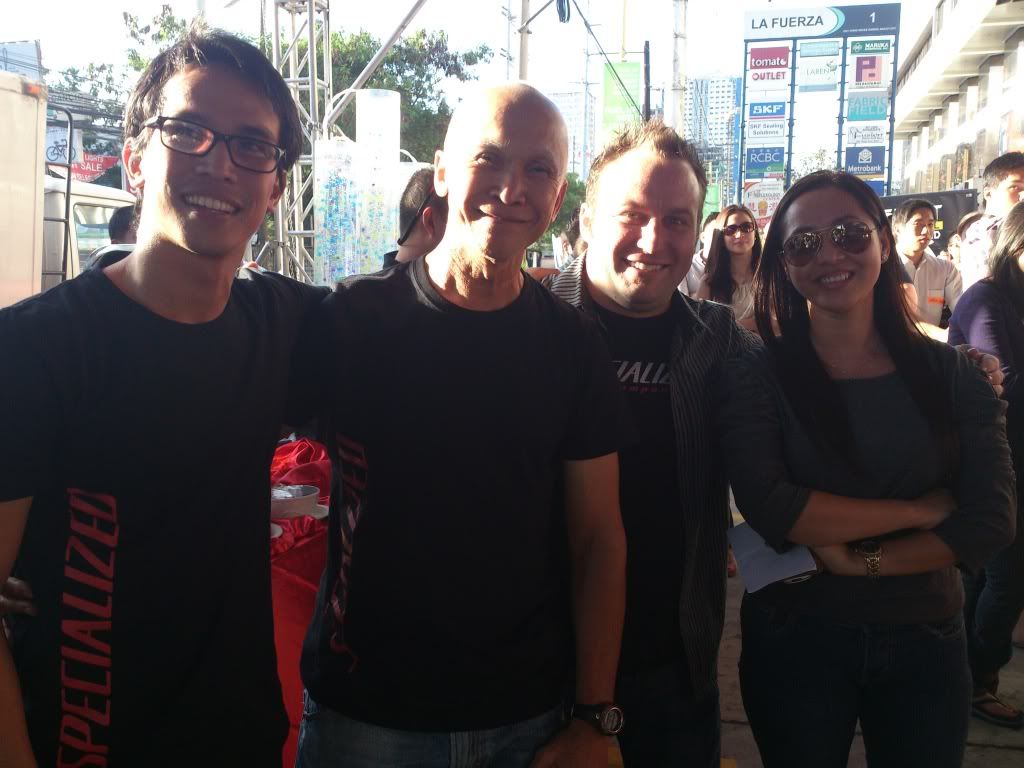 The Specialized Concept Store is owned and operated by ATHLEEMA Inc.
"We hope that with the opening of this store, all our customers will better appreciate what it means to ride the premier bike brand in the world.", says ATHLEEMA president Joey Ramirez.
Customers who wish to avail of the Body Geometry FIT method can call 0919-8603241 for a reservation.
For more pictures : Visit our facebook page! www.facebook.com/SWIMBIKERUNph
Comments
comments