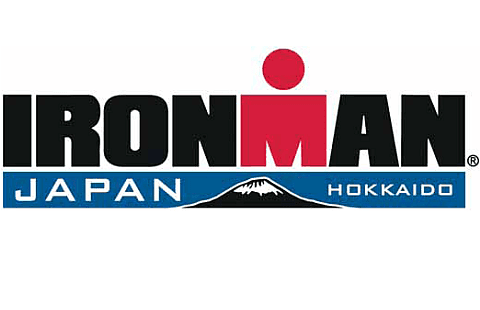 Hokkaido, Japan (Feb. 5, 2013) ‒ World Triathlon Corporation (WTC) today announced the launch of the inaugural IRONMAN Japan. Located in Hokkaido, Northern Japan, the reintroduction of IRONMAN in Japan is anticipated to be a supremely scenic and challenging race that will start and finish in the town of Toyako Onsen (Lake Toya Hot Spring Town).
Geoff Meyer, CEO IRONMAN Asia-Pacific is delighted to see the return of IRONMAN Japan in a country that has a long history of endurance sports and IRONMAN racing. "After a 3 year hiatus, it's fantastic to be back. The new location promises a spectacular race experience."
"The venue in Hokkaido is going to offer something very different to athletes looking for a destination race. The stand out attraction is the bike course where over the course of the 180km athletes will have multiple views of the imposing Mt. Yotei."
The scene is set for a breathtakingly inspiring race starting from the crystal clean waters of Lake Toya, a caldera lake measuring 43km around in the Shikotsu-Toya National Park. The swim will be wet suit legal but not uncomfortably cold with water temperatures between 22 and 24 Degrees Celsius. A lollypop bike course will take athletes around the lake and out onto an 110km loop before retracing back to T2. Rural farmland, forests, mountains and white smoke emitting from the imposing Mt. Usu Volcano will provide athletes a memorable experience that encompasses a little of everything with rolling hills, three main climbs (maximum elevation 340meters) and long straight flats. On the run a predominantly flat two-loop course will take athletes along the mostly tree lined foreshore of Lake Toya.
Post race Lake Toya offers a variety of tourist activities including the Usuzan Crater Observation Deck against the back drop of Mt. Yotei and the hot springs in and around Toyako Onsen have been a tourist hot spot for almost 100 hundred years. Off course athletes can aid their post race recovery at the Onsen (Hot Springs), well known for their recuperative powers that will most certainly relieve any race day aches and pains. For international athletes there are a variety of daily flights and airlines flying from Tokyo (1.5 hours by air) and Osaka (2.5 hours by air) to Sapporo the main airport in Hokkaido. There are also direct flights from Sapporo. From Hokkaido it takes 2 hours by ground transportation to Toya.
The event is one of 30 in the global IRONMAN Series. Offering 50 age group qualifying slots IRONMAN Japan will be the first qualifier for the 2014 IRONMAN World Championships, scheduled for October 11th 2014, in Kailua-Kona, Hawai`i. Professional athletes will be competing for a prize purse of $25,000.
This IRONMAN® Event is licensed by World Triathlon Corporation or an affiliate thereof, and the IRONMAN® service mark is used here by permission.
Comments
comments