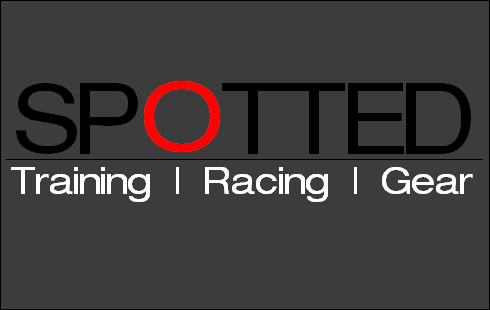 Andddddd we're back! After a 3 month hiatus, SP
O

TTED is back and ready for action! For the month of April, we shift our focus to the sponsors of the Duaman Duathlon! Why? Not because they're our sponsors but they have some pretty cool gear to offer everyone!

As much as we missed testing all the gear sent to us, we absolutely missed doing SPOTTED !
---
SP
O

TTED | Duaman Duathlon Special
iRT – Intertia Racing Technology wheels
WHY WE LOVE IT :
The newest racing wheel on the block is going all out and will be launching all their products at the Duaman Duathlon! We have yet to test one completely *ahem* but based on our initial test rides, these wheels are stiff as hell and rolls like silk! We just can't wait to get our hands on these babies!
The Price :

TBA
Check It Out :

www.facebook.com/iRTWheelsPH
---
2XU Compression
WHY WE LOVE IT :
Honestly, what's not to love? 2xu compression helps you train longer, perform stronger + recover faster! Compression clothing has been proven to improve athlete performance before, during and after activity through improved circulation, muscle containment and reduced muscle vibration.  2XU engineers the leading high performance compression fabric (PWX) through rigorous independent testing with the world's top athletes and research institutes, resulting in the most advanced garments on the market.
Over-all Benefits:
Increase Sporting performance

Heighten power & ability

Reduce muscle damage + fatigue

Speed muscle recovery time
The Price :

TBA
Check It Out :
www.2xu.com
---
Stratofly Mirror Gun / Crystal Brown
WHY WE LOVE IT :
Merging many of the functional features of the more popular best-selling Rudy sunglass models, the Stratofly  is ideal for cycling and mountain bike enthusiasts (as well as for running and shooting). The Stratofly has no-slip, soft rubber temple tips and an adjustable Ergo IV nosepiece, allowing for a perfect fit for every face. The advanced design eliminates fogging and offers the utmost in comfort and eye protection. While lessening glare, the Stratofly provides a high contrast perspective and a distortion-free view, protecting against UV rays and external hazards like debris.
Weight: .90 oz
Eye Size: 68
DBL: 17
Temple: 136
The Price :
P6,950.00
Check It Out :
www.rudyproject.com
---
Zuma Black/Orange Fluo White Shiny cycling helmet

WHY WE LOVE IT :
A Rudy bestseller, this baby is good for both the road and mountain biking.
Type/ intended use: Road, Mountain
Construction: In-Mould Technology Adustment System: RSR 7 Rotation System Visor
Sizes: S-M (54-58cm); L (58-61cm)
Material: Polyschaum (body), Polycarbonat (shell), ventilation openings.
Weight: 280g (Large size).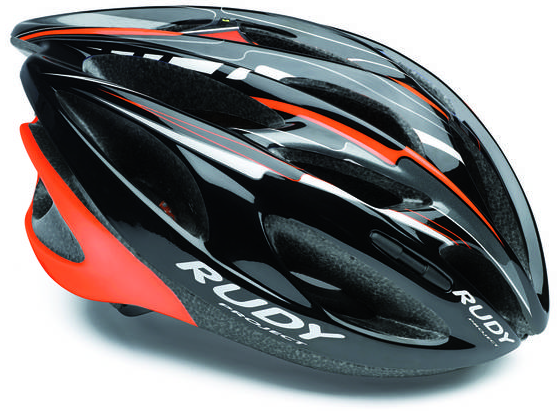 The Price :
P5,950.00
Check It Out :
www.rudyproject.com
---
 SLS3 Compression Socks
WHY WE LOVE IT :
Pink, blue, black, white, and now purple! SLS3 Butterfly compression socks boost bloodflow by about 34%. This increases oxygen delivery to the working muscles to enhance their performance. The circulation improvements also help the body eliminate metabolic waste products like lactic acid more easily.
The combination of these effects allows you to work longer and harder, delaying the onset of fatigue.
The SLS3 Butterfly compression socks offer more targeted, significant support to the achilles tendons, tibias, calves and ankles, thus boosting the ability to reduce common ankle and foot injuries.
They are recommended for running, cycling, walking, triathlon, skiing, traveling and lots of other uses.

The supportive effect and compression of SLS3 Butterfly compression socks reduce muscle vibration drastically, which leads to less soft tissue damage and less sore muscles. Your recovery time will be significantly reduced.


The Price :
Php 2,700
Check It Out :
www.facebook.com/SLS3Philippines
---
SWIMBIKERUN.ph Tri Suit and Cycling Kit
WHY WE LOVE IT :
What's not to love? :) Race and represent the biggest multisport/triathlon website of the country! Limited sizes left!
The Price :
Php 3750
Check It Out :
Visit the SBR.ph Online Shop!
Comments
comments