Tri United 1 = Check, Candon Tri 1 = Check, Pico de Loro Tri = Check! Now, replace the words "check", with "champion" and that sums up the 2013 season (so far!) of our next In[FOCUS] athlete.
Don't be fooled by her slim and petite frame, this chick packs a punch! I should know, I've been chicked (gladly!) by her a bazillion times!

As we get back on track, it's a pleasure to have one of Philippine triathlon's brightest stars as our first In[FOCUS] feature for 2013, none other than the little heartbreaker herself, Ms. Kim Mangrobang.
---
SBR.ph : Welcome to SBR.ph Kim! Great to have you on board!
Kim : Thank you for having me here! :)
SBR.ph : Seems like you're on a roll this year! Could we be talking to the next queen of Ironman 70.3 Philippines? 
Kim : Hopefully in the future!:) But I'm sorry to say I will not join 70.3 Philippines this year, because I'm focusing right now on Standard Distances.
SBR.ph : You placed 5th in the recently concluded K-Swiss Subic Bay ASTC, how far are we, in your opinion, in terms of fighting with the best of the best of the world? Is Rio 2016 on your hitlist?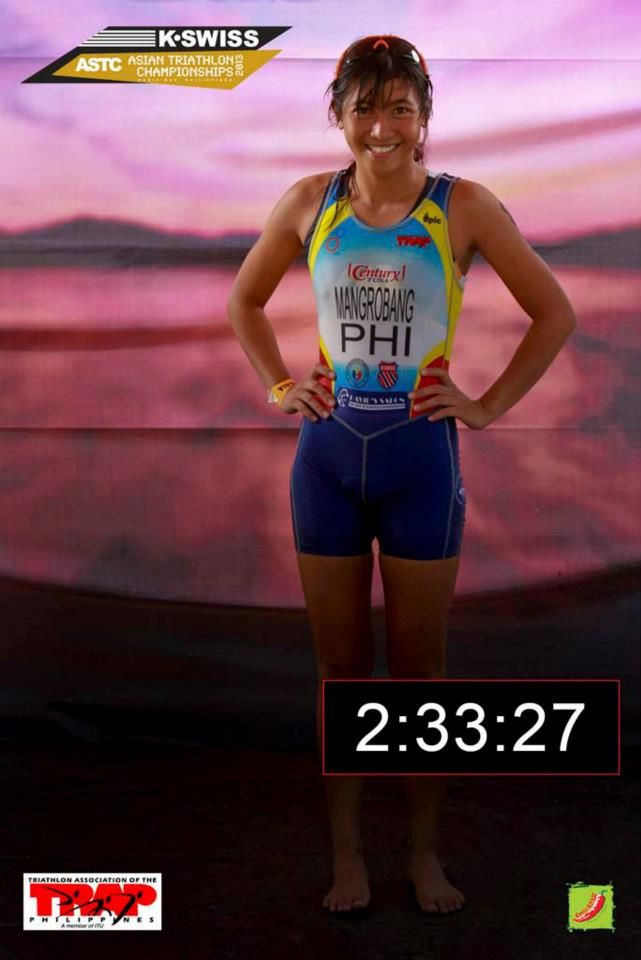 2:33:27! Damn
Kim : I think we are not that far on competing against the best here in Asia, against the world? Umm, we are getting there.  For Rio Olympics 2016? Yes, Hopefully! :)
SBR.ph : Single? In a relationship? Or it's complicated? :)

Kim : Yes, im currently in a relationship :)
SBR.ph : Kablag! That's the hearts of our male readers dropping on the floor! Ok, seriously, what are your A races this year?
Kim : It will be the ITU races in abroad.
SBR.ph : Who's your Coach?
Kim and Coach George
Kim : George Vilog Philippine National Coach and Ian O'brien Tri Origin Performance (USA) http://www.originperformance.org
SBR.ph : You handily beat Monica Torres last Candon Tri, can we now say you're the greatest of the 3>1 trio?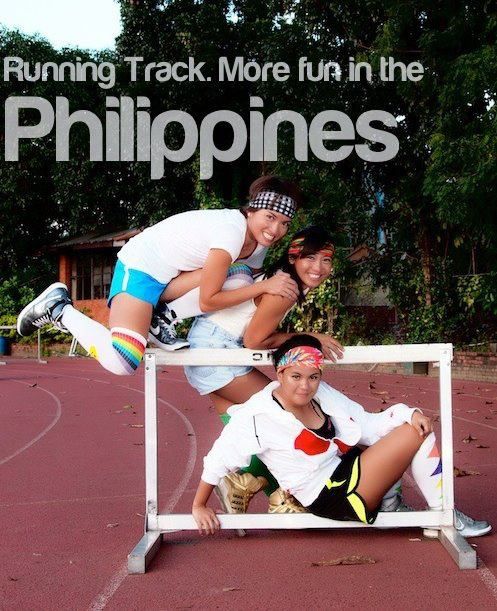 The 3>1 Super Team!
Kim : We are not competing on each other, Monica and me are really good friends. We are just doing our best on every race.
SBR.ph : Which of the 3 disciplines do you consider to be your weakest?
Kim : RUN
SBR.ph : How are you addressing it?
Kim : I'm trying to run more and still get to balance my Swim and Bike workouts.
SBR.ph : Which distance is harder, Olympic or a 70.3?
Kim : For me Olympic Distance because in the whole race you can't do a steady pace not like in a 70.3.
SBR.ph : We noticed you've attended  a lot of training camps abroad. Can you give us a taste of what's it like to attend a legit tri camp? What's the biggest difference between tri camps abroad and here in the Philippines?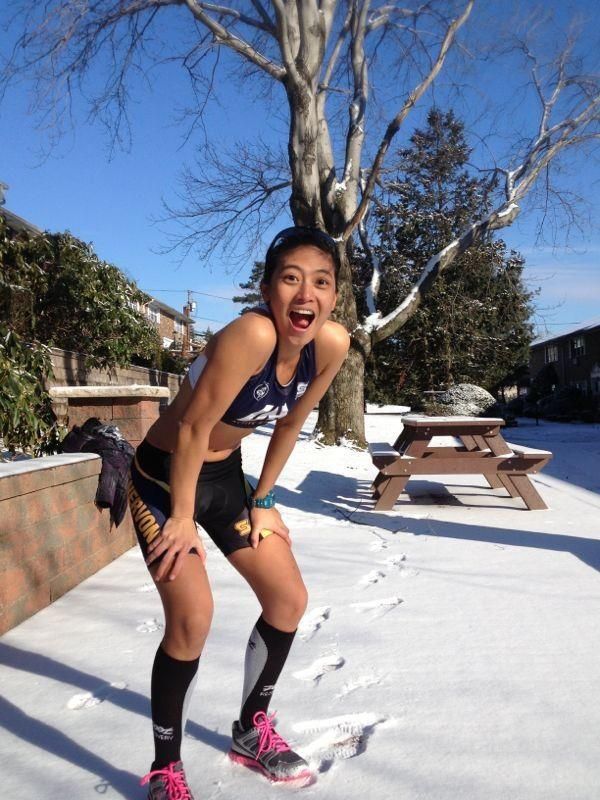 Snow White?
Kim : From what I have experienced training abroad is more advanced and more organized compared here in the Philippines.
SBR.ph : How are you in terms of endorsements/sponsors? We bet companies are now lining up to get you as their brand ambassador.
Kim : I'm Happy to all of my sponsors and I'm so thankful to them. They are very very supportive to me.
SBR.ph : Do you use sunblock? :) Why and why not?
Kim : Sometimes :) Because I always forget to put on sunblock :)
SBR.ph : Without giving much way, can you give us a 1 week sample of your training block?
Kim : Monday: Active rest
Tuesday: Swim am , Run or Bike pm
Wednesday : Track and Swin am, Bike pm
Thursday : Swim am , Run pm
Friday: Swim am , Bike or Run pm
Saturday: HARD Swim am , Long Run pm
Sunday: Long Ride am, Easy Run pm
SBR.ph : In a race, who do you think, among the women triathletes today, is your biggest threat?
Kim : In a race I don't really think of my competitors. I just do my best and enjoy. :)
SBR.ph : Anything you want to say to your fans? I'm sure you have lots of 'em!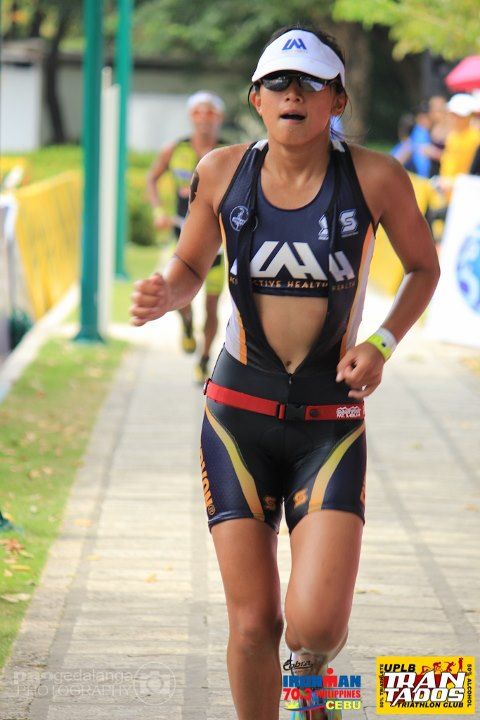 Kim : Thank you for all the Support!!! :)
SBR.ph : What do people tell you when they first meet you?
Kim : Hi Idol! Can we take a picture?
SBR.ph : What does Kim Mangrobang do when she's not training?
Kim : Hanging out with Non-triathlete Friends.
SBR.ph : Name 1 thing you can't train without?
Kim : Training Partners/Teammates
SBR.ph : Name someone you can't live without? :)
Kim : Of course Family :)
SBR.ph : Ha! Safe answer! Any last training advice words to our readers?
Kim : My advice to all the readers is Train smart and lastly, enjoy what you do.
SBR.ph : Thanks for the time Kim! Good luck on your future races!
Kim : You are most welcome. And thank you! :)
Comments
comments