Hey SBR.ph Nation! Wear and be seen in your Rudy Project Gear at the SBR.ph Triman Triathlon and get a 20% discount voucher to use on your next Rudy Project Purchase!
How? Just wear your Rudy Project gear upon registering! Rudy Project Spotters will be at the registration booth!
Vouchers are valid from May 26, 2013 to August 31, 2013! See you guys at the race!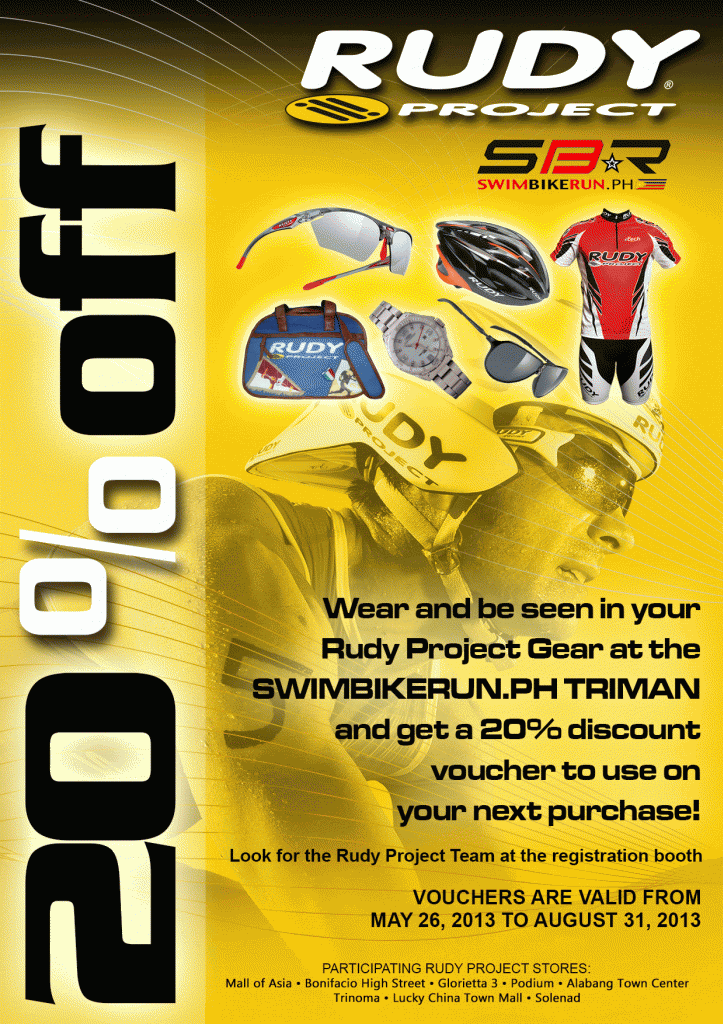 Comments
comments