TAG : The Age Grouper | Hanna Sanchez | Swims 22.5k For Cara Philippines
How many times have you swam 10k? Done that? Ok, how about we double it, how many times have you swam 20k? How about if we add 2.5k more? Thought so. Last June 15, Hanna Sanchez, of Endure Multisport, did just that for the benefit CARA WELFARE Philippines. CARA (Compassion and Responsibility for Animals) is a group of animal-loving professionals who are determined to help these poor animals and give them the lives they rightfully deserve.
We won't let accomplishments like this go unnoticed. That's why Hanna is our next TAGGED age grouper, and rightfully so. Read on below for Hanna's amazing 22.5 swim journey. Done in a 25m pool no less! *salute*
---
There is a big difference between just commenting on pictures of animal abuse and doing something about it. It is hard for me to imagine what to do if I am abandoned just like what some animals experience on a day to day basis. It is just not that right. I know that I cannot help all of them but I want to do something in my own way.
Read about Hanna's Doggy Advocacy. Click here.
 Book it! It's done!
I was thinking of a good way to help CARA gain money for their emergency medical fund because God knows that I do not have money to support them. My friends, Melly Ng, Arturo Virata, Irene Ong and Franz Anton Lim helped me established this very unusual event. Together with CARA's Vice President Tanya Guerrero, we talked about what would happen in the race and the details that comes with it. As much as possible, we want people to know why I am doing this and the cause. We want to stir a buzz behind this ULTRASWIM. We reached out to different bloggers and social media sites to help with the promotion of the event. I am part of a good team which I am very thankful of. They helped spread the word.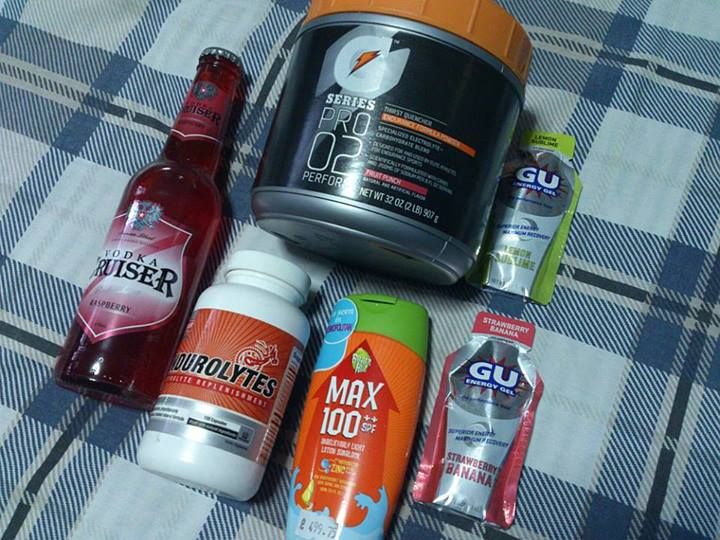 We supplied Hanna with Gels, Salt Capsules, Gatorade, and the all important Vodka Cruiser for the celebration after the swim!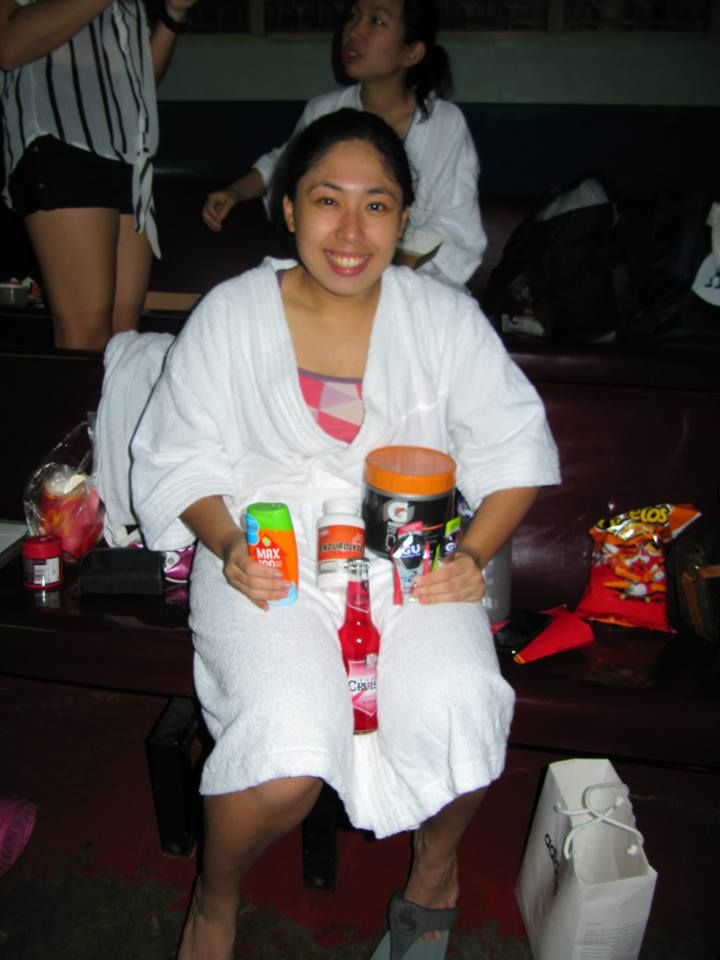 Honestly, I am not really prepared for the event. My friend Melly told me that I need to swim, at least to feel the water. So I did. At first, 2k was tiring for me. I do not know how to control my speed. After a few days of training, (actually a week before the event), I know what I need to do. I need to be as controlled as possible. Gliding is my best friend. I am committed to finishing this and I will do it no matter what happens. I used several mp3 players to help me get through the boring parts of the swim. However, it is just not for me. It keeps falling off and I do not really hear the words when I am submerged in the water.
There was a time when I do not want to take the salt tabs anymore. Irene told me that I was having tantrums and that is normal in ultra distances. She comforted and told me "konting tiis na lang, matatapos din to". I realized my actions and stopped whining. I continued.
Hanna's friends cheering her on
I was already crying in the last 1.5km. I am so ecstatic because I am almost done and I have my friends beside me. They are my savior. They swam with me until the very last 25m. I couldn't have done it without them. Melly also told me that we have reached way beyond our target for the donation. Now, I know I need to finish this thing. For all the people who have donated and for all the animals that will receive medical assistance and care.
"Done with 22.5km pero namumula ang mata! – Hanna"
CARA's fight for abused animals doesn't stop when the wounds are healed. It continues as they search for foster's that can care for the furry ones. It ends when they have found a good family to take care of the animals. Please support their cause. You can still donate by giving a fixed amount.
https://www.facebook.com/events/246690742136027/?fref=ts
Hanna's accomplishment, as expected, made waves the day after.
Comments
comments