Subic Invitational Triathlon | Subic Fitness Festival | Subic Sprint Series
The Subic Fitness Festival, Subic Invitational Triathlon (SFF si3) today named Subic Bay as the host city for the maiden triathlon run of the biggest fitness festival happening in the Philippines on November 17, 2013. In preparation for a challenging triathlon series of events in 2014. The Subic Fitness Festival 2013 aim to celebrate togetherness, promoting and supporting the active lifestyle and family filled festivities which can be celebrated and joined by all.
The Subic Invitational Triathlon is partnered with Camayan Beach Resort and Ocean Adventure, organised and spearheaded by The International Triathlon Union certified Coach, Melvin Fausto.
Promoting camaraderie, togetherness, oneness and teamwork – The Subic Invitational Triathlon will be having the Buddy Sprint (you and your coach may even be a team!) and the individual sprint. A friendly competition open for all; an encouragement for baby boomers, newbies, still-looking-for-courage yet highly motivated individuals who would want to hop in and try the swim, bike, and run discipline.
The rules are of not complex nor hard to understand. It's a well-run triathlon event wherein a swimmer will push a headstart of a 1km swim, a biker who wears his helmet perfectly snug and at place finishing a cautious race of 30km and a runner who completes the 6km route crossing that finish line with pride and smile on their face.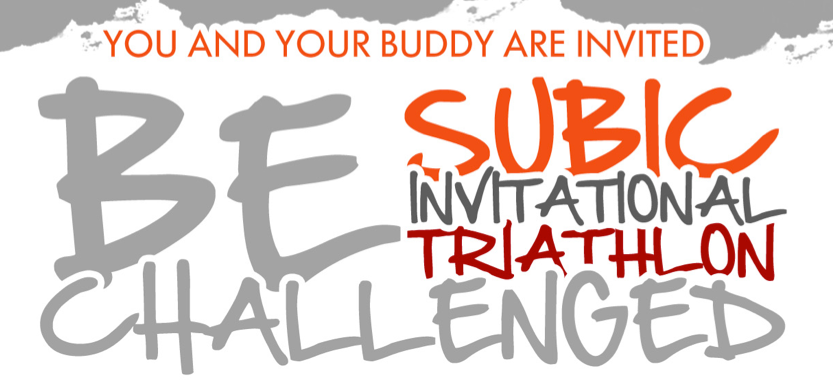 Register online TODAY through and complete the data.  A LIMITED event OPEN FOR ALL, YOU'RE INVITED. If you would like more information please contact: Marketing,  (02) 9665115 or email at marketing@subicfitnessfestival.com
Race Routes
Comments
comments