So, what do you do when, you just received your paycheck, got boatloads of time to test stuff, armed with the usual "minimal" shop discount, and because you're a triathlete, the narcissistic need to always buy new stuff? Hey, if it makes you run more, it's worth it right?
Let's admit it, as much as we love to look like a dork and run with compression socks, it's sometimes more convenient and practical to run using regular socks.
That being said, we purchased a couple of socks and used and abused them. Both during races and in various training conditions.
Without further ado, here are the contenders :  (in no particular order)
Zoot TT Socks
Wrightsock Coolmesh II
Drymax Lite Mesh
Second Wind Running Store Socks
Thorlos Experia
So, who do we think is the best among the five? Read on.
5) Thorlos Experia : MSRP – 799.75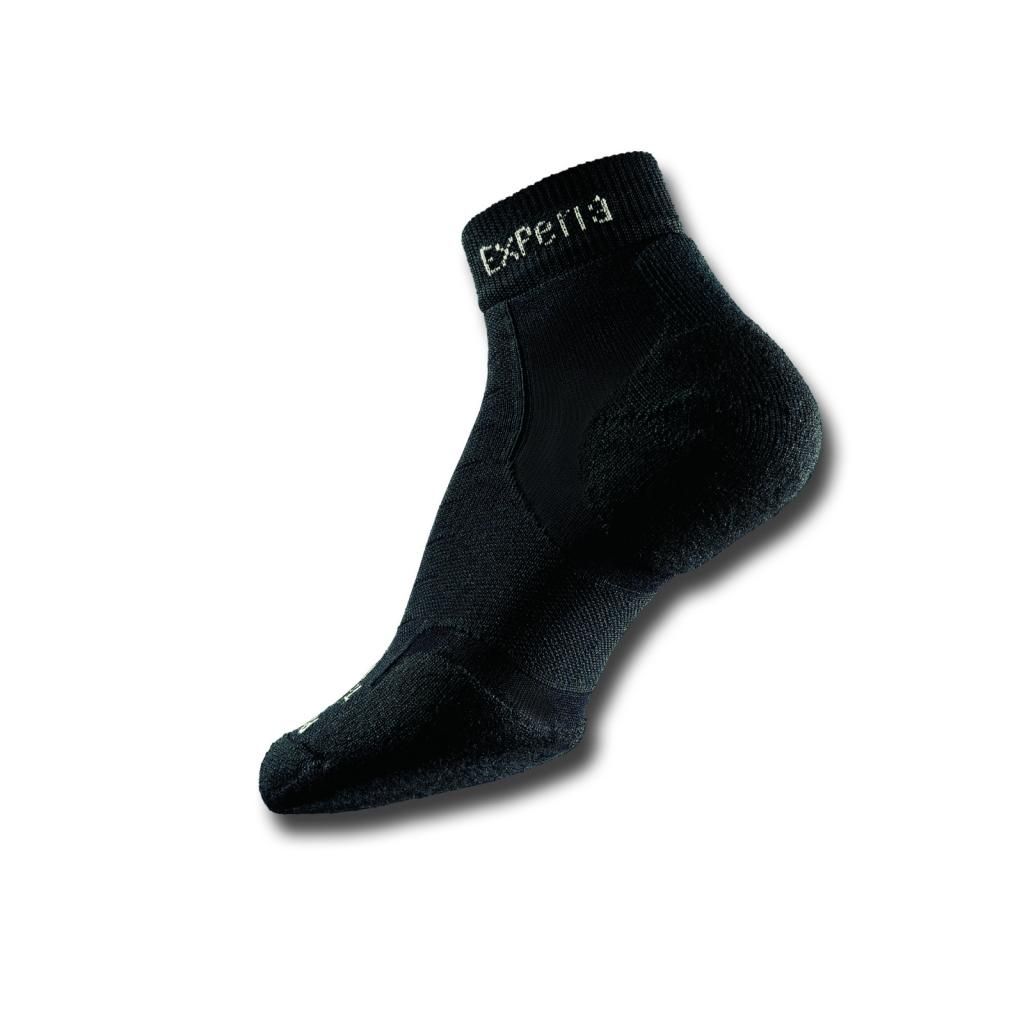 KM's logged : 10-13k. Now reduced to a "mall" sock.
The Dirty :
Absolutely hated it. Also, the thick Thorlos pads just didn't make any sense. It made the sock really thick and took a lot of room inside the shoe. It's like you have to adjust your running style to get used to the sock. Socks should have that "barely there" feeling and just let you focus on your run and not the other way around. We also made the grave mistake of using this last Century Tuna 5150 (wasn't able to bring our compression socks) and had our worst 10k run off the bike. Not to mention, that it's also the most expensive, among all the socks that we tested. Now, that "socks".
It also says in the packaging that, it has an aero dynamic fit. Huh? If it's just supposed to hug the foot, what made it aero?
Also, the edges of the Thorlos pads just explodes and runs like it's the web spinner of Spiderman. Check out the pic below.
Final Verdict :
A very expensive mall sock. For running, use something else.
4) Drymax Lite Mesh : MSRP – 535
KM's logged : 15k.
The Dirty :
The thinnest sock among of the five. Comfortable and breathes really well. Loaded with tons of technical features to make you run faster.
Final Verdict :
A very good sock. Although we developed a hot spot in our arch area. A definite sign of an upcoming blister. Would have ranked higher if not for that. Fit also doesn't seem to be that snug.
3) Second Wind Running Store Socks – MSRP : 195
KM's logged : 15k+.
The Dirty :
A good everyday all-rounder. Thick and thin in all the right places.
Final Verdict :
The thickness of the sock may not be suited for long distance triathlons as it has the tendency to soak in water, but for the price and performance standpoint, this sock is unbeatable. We recommend buying multiple pairs as Second Wind Running Store always runs out of stock of this yellow huggers. We know.. because we wanted to buy an extra.
2) Wrightsock Coolmesh II : MSRP – 500
KM's logged : 30k+.
The Dirty :
Our favorite among the five. We first bought these double layered babies on a whim during our Vaseline Men XTERRA Tri-Outs Camp. It got drenched in mud, water, and all the possible elements you can think of. The result? Not even a single blister. Also, during day 2 of the camp, the soles of our cycling shoe fell off and were forced to pedal and walk in the mud using just the socks! If not for Wrightsock's protecting our foot, it was a sure D.N.F..
Also, during the course of the race, my sock developed a huge hole in the middle because it was just the sock separating my foot and the bike pedal. But because of that hole, I was able to wedge my pointy crank brother pedals between the two layers, and use it like cleats! Cool eh?
Final Verdict :
One of the best socks out there. Highly recommended. Although it's quite thick and double layered so wearing it takes a little getting used to. You have to get your fingers deep inside the sock when you're putting it on to make sure you pull all the slack of the inner lining past your ankles. After that, its smooth sailing all the way.
and the winner is…. *drum roll*
1) Zoot TT Sock : MSRP – 550
KM's logged : 21k+ and counting.
The Dirty :
As they always say, don't try anything new on race day right? Well, not all the time. We bought our #1 winner in the last hour of the 2013 Cobra Ironman 70.3 Philippines Cebu expo. As we were preparing our T1 and T2 gear, we realized that we left our compression socks at home (again!), so we made the ultimate decision. Because running sockless is out of the question, we decided to sprint to the expo and look for the thinnest and best looking pair available, and ended up with this bad boy.
It's thin, has "lips" so you can easily wear it during transition, and its made by a company which has triathlon in its D.N.A., should be a perfect match right? Now, the only thing left to do is, run with it on race day… for the first time.
Final Verdict :
As I drenched myself with huge amounts of water and ice during the run leg, I began to worry if I'll develop blisters and hotspots with the socks. I'm doomed if ever that happens. 10 km's in and my feet still felt fine. By the 15km marker, my shoes were already soaking wet with water but my feet, surprisingly, still felt fresh. After the race, I slowly took my shoes off, followed by the socks, and inspected my battered feet.
Fresh as a daisy.
Comments
comments