Ariana Dormitorio and Nino Surban are now Specialized
The big red S takes in Ariana Dormitorio and Nino Surban.
"Racing is in our DNA", says Joey Ramirez, the CEO of Dan's, distributor of Specialized in the Philippines. With that statement, Joey formally introduced its Elite duo of Mountain Bike specialists Nino Surban and Ariana Dormitorio as they shared their most recent accomplishments, their plans for the 2014 season, and their long-term dream of getting a slot in the World Championships and Olympics.
Nino Surban
A prodigious cross country (XC) racer, Nino Surban is based in Cebu and has been racing since 2000, joining the Junior National Team in 2002. Nino joined the Specialized family a year later and has since amassed a burgeoning collection of trophies and medals from both local and international races. Just recently, Nino finished a strong third against a very deep field at the Philippine National Championships held in the Nuvali Dirt Weekend. This December he will participate in the Southeast Asian Games. Nino's Specialized weapon of choice is the S-Works StumpJumper HT, a light, fast and agile machine that functions almost like an extension of his body. For 2014 onwards, Nino plans to compete in regional races, in Europe, and moving on to the prestigious World Cup as part of the long road to world class status. His ultimate dream is to be part of the Specialized Factory Team.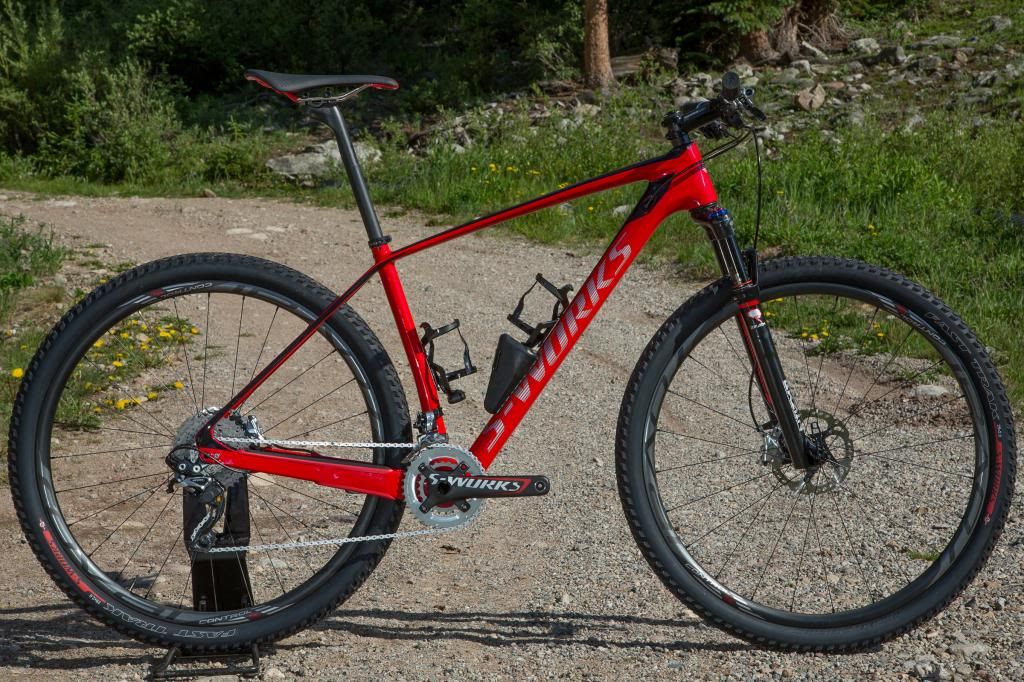 Ariana Dormitorio
Only 17 years of age, Ariana is a prodigious talent who has set the local MTB scene on fire with her dominating performances against experienced competitors. When Ariana rode her first competitive race in 2009, she had no idea then that it would take her on a career path fraught with both high risk and reward. And while most girls her age are already deep into their college studies, Ariana has chosen to become a student of the sport instead.
Training 3 to 4 hours every day, rain or shine, under the mentorship of her father/coach Donjie, Ariana has steadily developed into one of the most formidable mountain bikers (female OR male) in the country. "It's gotten to the point that she makes the guys look bad", laughs Joey. Ariana's appetite for racing has won her many prestigious races this year, including the Vuelta Dagupan road race, the Queen of the Mountain, the Cambio del Mundo,  and most recently winning big at the Nuvali Dirt Weekend.
As the 2013 Junior National Champion for the Philippine UCI Mountain Bike Nationals, and the Female Champion for the XCP XC MTB Race, Ariana is the certifiable queen of female Philippine mountain bikers. For 2014 Ariana's Specialized weapon of choice is the S-Works Fate, which she hopes to race in the Nationals as well as the Asian Cycling Mountain Bike Junior Championships.
Light, fast, and with female-specific 29'er race geometry, the Fate will help Ariana ride her way to the top of this grueling sport.
Specialized Support
"Specialized works with s a fair number of ambassadors in the Philippines, ranging from road and off-road cycling to triathlon", explains Joey. "But with Nino and Ariana, we are extending the maximum possible support to them by way of providing their race bikes, accessories, apparel, and even logistical support", he adds.
Fans of Nino and Ariana can expect to see a substantial presence from Specialized in both major and minor events for 2014, ranging from organized rides and clinics with Nino and Ariana, to seeing the Specialized Demo Van fully loaded with supplies and backing up the racers. "More than just the bikes, we want people to know that Specialized takes care of its athletes. Knowing they have Specialized to back them up lessens their stress from minding the logistical side of racing, so they can fully concentrate on training and racing their hearts out.", concludes Joey.
Comments
comments