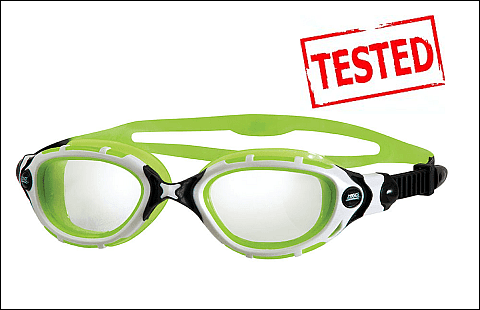 Another world first from Zoggs, Zoggs Predator Flex Reactor is at the forefront of innovation in goggle technology. Photochromatic lenses have never been available in goggles……….. until now! The sunlight sensitive lenses react to the sun's rays for a darker tint in brighter conditions allowing for the same pair of goggles to be used whatever the weather, indoor, or in the open water.
Ok, that was straight from the pr kit. But, do they work? Let's find out.
THE DIRTY
What are the factors people look at when buying new goggles? We can basically sum that up in five qualities. Comfort, fit, style, features, and price. We'll do this review based on that.
Comfort :
Due to the huge lenses of the Zoggs Predator Flex Reactor's, the goggles are really comfortable. The rubber seals of the goggles lands just outside the eye's orbital area. One downside of this though is the drag it causes. I doubt if you'll see olympic swimmers use the Flex Reactor's for their time trials. But since we're doing triathlon's, that's not much of a concern right?
Fit :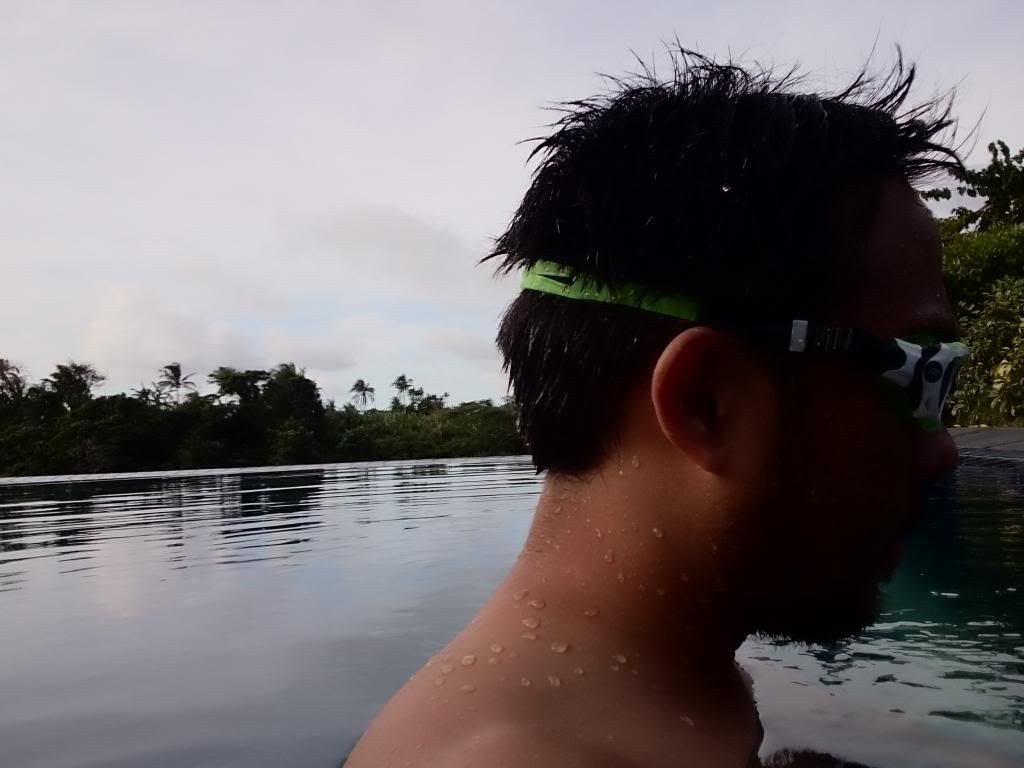 As others have pointed out, I have a pretty huge head and the Zoggs Predator Flex Reactor's fit me quite nicely. I actually prefer them more now than my old goggles.
I just have a problem though with the straps at the back at as I seem to find myself I readjusting them from time to time. Like I wanted to split the two straps at the back further so I can get more grip and security on the goggles.
Also, for some reason, water always seemed to seep in the goggles whenever I squint my eyes. That could be a sign that goggles may be too large for some. To solve this, I tightened the straps a bit and well, stopped squinting.
Style :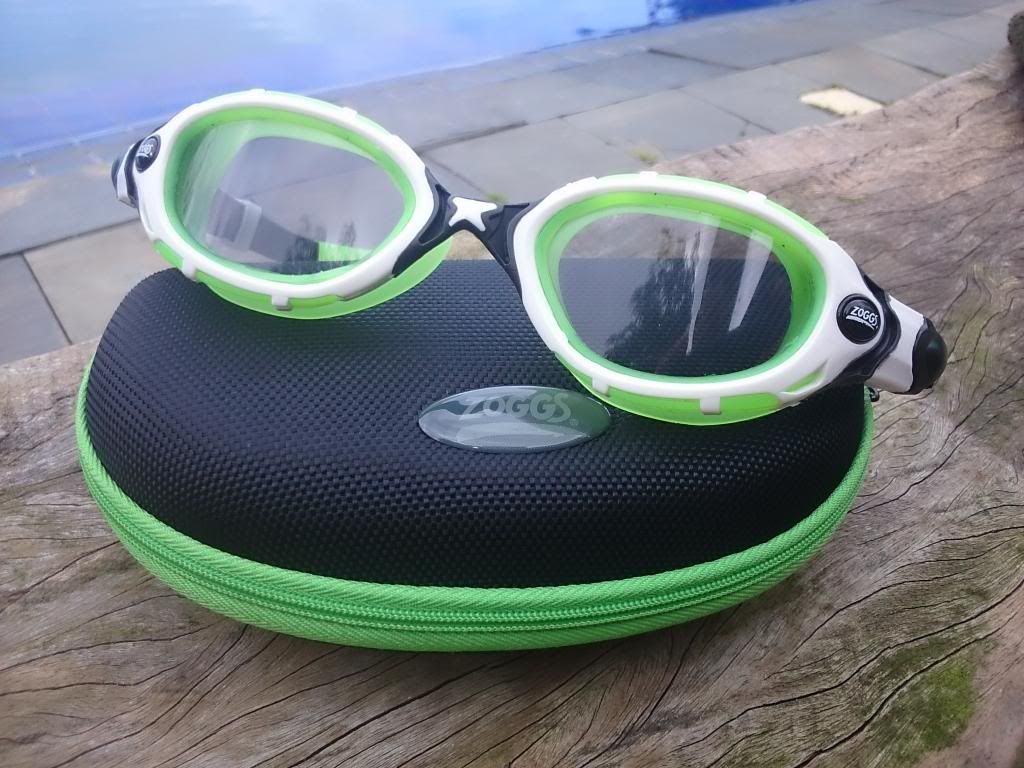 Now this, is where this bad boy shines. I absolutely love its rugged / tank like design. It may be too much for some who prefer more simple ones, but honestly, they look mightly fine to me. It only comes in green though, which made me like it even more. For some reason, my collection of neon green colored gear seems to be increasing. The best part? Green is mentioned as one of the lucky colors of 2014. I really do wish I get lucky with my swim splits using the reactors!
Features :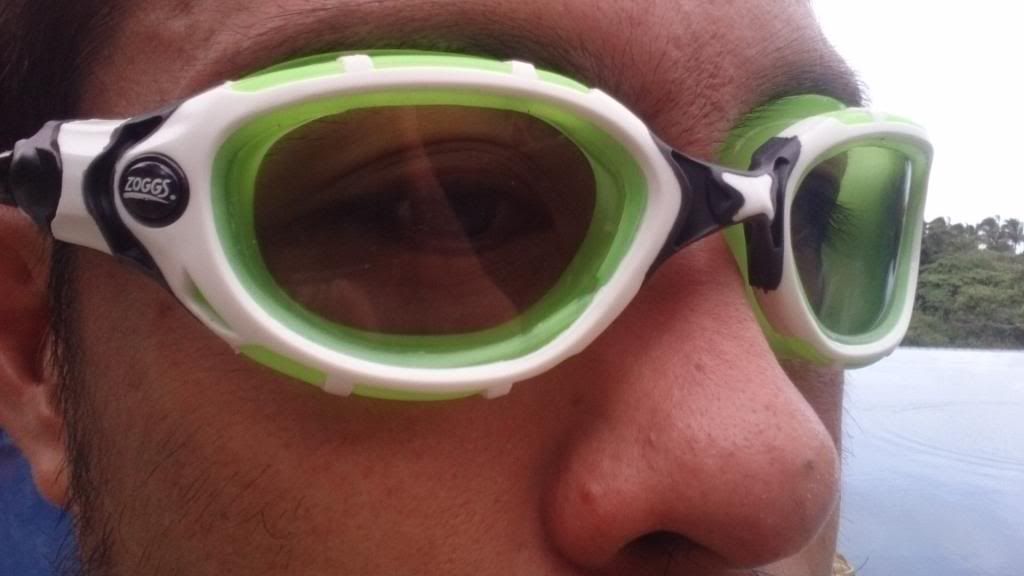 The Zoggs Predator Flex Reactor Goggles boasts that it's the first to have photochromatic lenses available in goggles. But is it a feature that we really need?
To understand how it works, here's a quick briefer from the pr kit.
Photochromatic Lenses adjust the tint rapidly to changing light conditions for superior clarity and Protection.

• In Bright Sun, microscopic photochromic particles embedded in the lenses react to UV Rays, darkening the optics and reducing brightness and the need to squint.
• Out of Sunlight or in overcast / cloudy conditions the particles return to their previous state, letting through more light.
• Zoggs REACTOR lenses are market leading due to their light weight, highly durable, impact resistant UV 400 lenses which offer a rapid transition speed
I've encountered people who prefer tinted ones over clear ones and vice versa. There are also swimmers/triathletes who have two goggles. Why? So he/she will know what to use, depending on the water condition. The Zoggs Predator Flex Reactor Goggles is a good "best of both worlds" product for those athletes. I personally prefer tinted goggles (even at night!) as I don't like other athletes seeing my eyes when I come out of the swim. Mahahalatang pagod na kasi :)
Here's a good youtube video from Zoggs.

Price :
Pegged at P3500.00, it's definitely one of the higher priced goggles available. Are the Photochromatic Lenses enough to justify the added cost? Depends on your need(s), so we'll leave that up for you guys, to decide.
Disclaimer : The Zoggs Predator Flex Reactor Goggles were given to us for free, for review.
The goggles are available at Chris Sports (Glorietta, SM Mall of Asia, SM North Edsa, and Ayala Cebu ), Toby's Sports (Alabang Town Center, Glorietta, and SM Mall of Asia), Planet Sports – Rockwell, The Brick Multisport Store, and Sprint Multisport Shop
Comments
comments