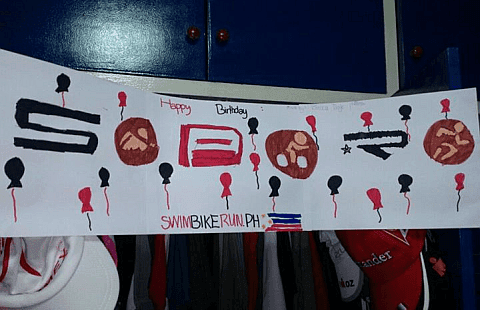 January 1, 2014 marked not only the start of a very promising year for Philippine triathlon, but is also the day SWIMBIKERUN.ph turned three years old! We'll be honest, it hasn't been easy. When we started SBR.ph last January 1, 2011, who knew triathlon would be this big?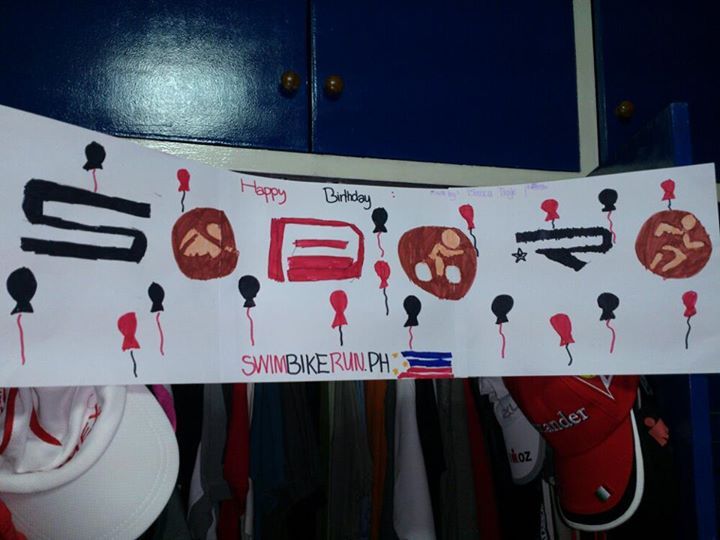 "When your mind allows you see it, it's possible".
When we launched SBR.ph, we wanted to create a medium where we can fill the missing link between the growing popularity of triathlon in the Philippines and the lack of available information to the athletes. We wanted to create a haven where athletes, both veterans and new ones, can interact with each other and also share training and racing tips. Having a website, makes it possible for everyone to get the latest race updates and the latest news, as it happens, when it happens.
We also got lucky to get none other than the unbeaten-Ironman World Champion, Chrissie Wellington to launch our site. :)
We wanted to push the Philippine multisport scene to the next level. We wanted to share our wonderful sport to each and every Filipino. More importantly, we wanted to showcase the Philippine triathlon scene to the whole world.
Now also on its third year, the SBR.ph Awards continues to be the only award giving body that aims to give recognition to our hardworking Filipino multisport athletes who's trying to make a name for themselves and earn a living doing a sport they love.  Thru the SBR.ph Awards, we also give recognition to the teams, pros, age groupers, and newbies, who train hard and excel in our sport.
Throughout the wonderful three years, we were also able to accomplish something that is close to our hearts. Which is giving back to the community via our various socio economic projects. When Yolanda struck, we established the SBR.ph Cares program where we were able to gather a total of Php 201,951 via the SBR.ph auction.  Some of our socio economic projects includes :
Race for Sendong
–         Spearheaded the biggest multisport community driven relief drive for the victims of Typhoon Sendong.
–         Utilized all partner bike shops as various pick up points.
–         Collected 5 trucks worth of donations
Shoe Drive for Tuloy Foundation, Inc.
–         Spearheaded the first ever online shoe drive in the multisport community.
–         Was able to collect 41 pairs of shoes in just 3 days
Shoe Drive Part 2 for Sen. Pia Cayetano's Gabriel's Symphony Foundation
–         Partnered with Sen. Pia Cayetano's Annual Charity Drive.
–         Was able to collect 21 pairs of shoes.
Last year, we were also able to create our own race series. Dubbed as the SBR.ph Tri Series 2013, the three races (Aquathlon, Duathlon, and Triathlon) was designed to "break-in" the newbies gently into the sport. The distances were short enough for all the new ones, yet long enough for the seasoned triathlete for wants a lung busting race. Watch out for the upcoming 2014 version of the SBR.ph Tri Series!
We'll be honest, it hasn't been easy. But hearing what people say about SBR.ph, and how we were able to change their lives, makes everything worth it. Our vision is what keeps our motor running. Rest assured, we're doing everything we can to improve and give you guys a bigger and better SBR.ph for 2014.
We'd like to take this opportunity to thank everyone who supported us through all this years. As cliche as this may sound, none of this would have been possible without your support.
Thank you to all our sponsors who keeps our little website huffing and puffing.  To the race organizers who trusted us to be their media partner. Last but not the least, thank you to our fans, the SBR.ph nation, for making us what we are right now. We owe it all to you.
Stay tuned for the SBR.ph Anniversary Ride :)
Thanks and God bless.
~CDG~
Comments
comments