SPOTTED | Cool Training and Racing Gear | IM 70.3 Cebu Special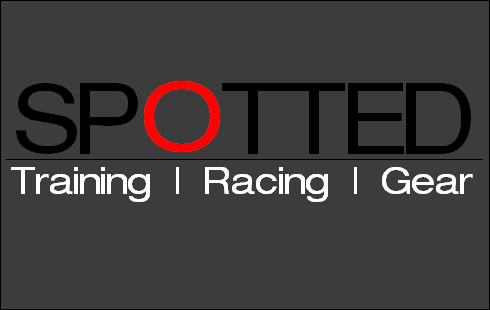 SP

O

TTED! We scoured the local shops and the world wide web in search of the latest and the coolest products! We all know the big one is coming up in a couple of weeks, the biggest question is, are you ready?
For this special, we SPOTTED the newest swim trainer in town, the best (and the cheapest!) way to cheat the water, the energy gel that's about to hit (and rock!) the market, a cool new way to relax muscles and treat injuries, and last but not the least, the latest Ironman tire! Hey, since this is an IM 70.3 Cebu special, we must have an Ironman branded product here right? :)
---
Vasa Swim Ergometer with Power Meter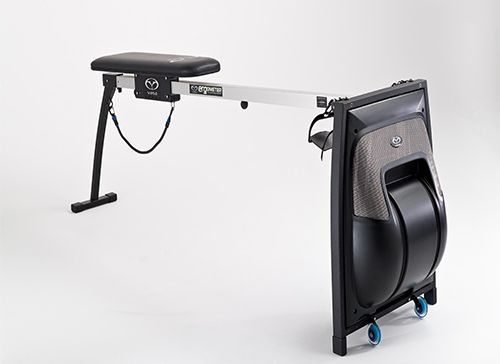 WHY WE LOVE IT :
Suddenly got the itch to swim but couldn't? Lemme guess.
no time
pool is closed every monday
there's a storm and no one's allowed to get in the pool because of possible thunder
all of the above?
The Vasa Swim Ergometer solves all of that in one go. It enables you to build more swim power and stamina while improving your technique outside the pool. The Vasa Swim Ergometer is the ultimate swim bench for improving endurance, sustained power and swimming technique.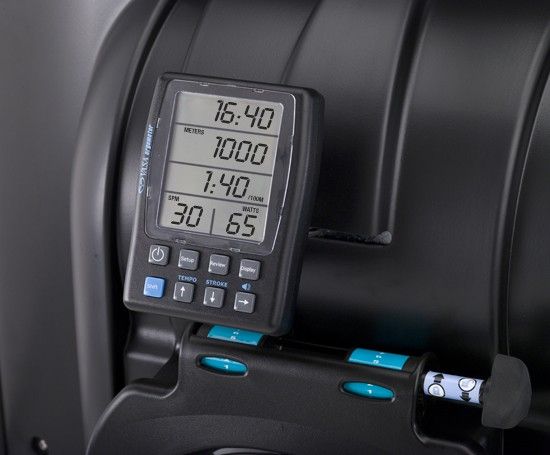 It even has a power meter so you can monitor your output and track your progress.
The Price :
Ready? Php 189,000 with 0% interest up to 24 months.
Check It Out!
Vasa Official Website : www.vasatrainer.com
Available at : Select sports shops and all Chris Sports branches.
---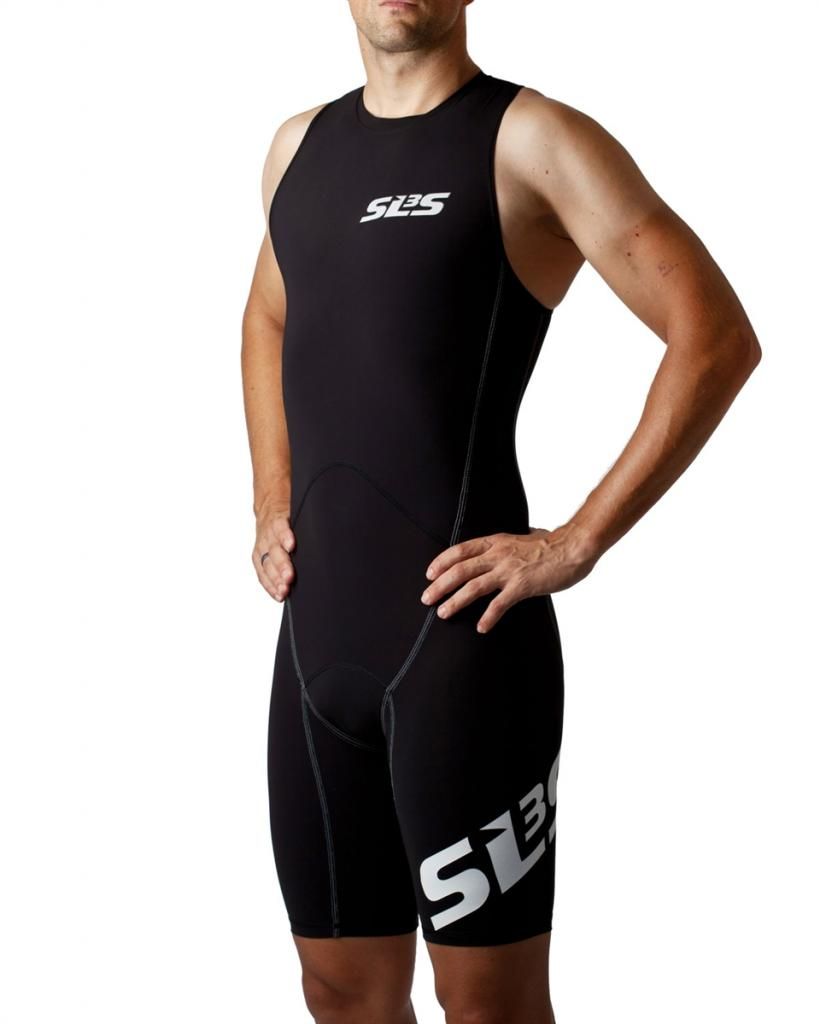 WHY WE LOVE IT :
At its price point (Php 9,100), the SLS3 Fobic Speedsuit is the cheapest and most effective way to let you slice thru the water. The whole speedsuit is coated with a layer of teflon which lets water just slide off its skin. The fabric is also made of SLS3's patended cold black technology from Germany which actually cools you down the more you race under the sun. The best part? You can also use it as a one piece tri suit!
The SLS3 Fobic Speedsuit is also WTC / ITU approved speed suit that can double as a race suit as well.
The Price :
Php 9,100
Check It Out!
Available at The Brick Multisport Store, Bike King, Second Wind Running Stores, The Starting Line, and the SBR.ph Online Shop (www.swimbikerun.ph/sbrshop)
---
WHY WE LOVE IT :
e-Gel is the first and only Electrolyte Energy Gel with 5 times the sodium and double the potassium of traditional energy gels. When taken with water you can now get balanced hydration, energy and electrolyte replacement in one product. And, with 150 carbohydrate calories, e-Gel packs 50% more energy than most competing energy gels.
We road tested these bad boys the past few races and gave some athletes a taste. Safe to say, after the race, most of em went back asking for more! Too bad we ran out of stock!
There is very little difference between most traditional energy gels besides taste, texture and packaging. e-Gel is not just another energy gel, it is the only Electrolyte Energy Gel and it truly stands apart from the competition. e-Gel is the only gel that provides balanced electrolyte replacement, the highest quality carbohydrates and a complete profile of amino acids and antioxidants.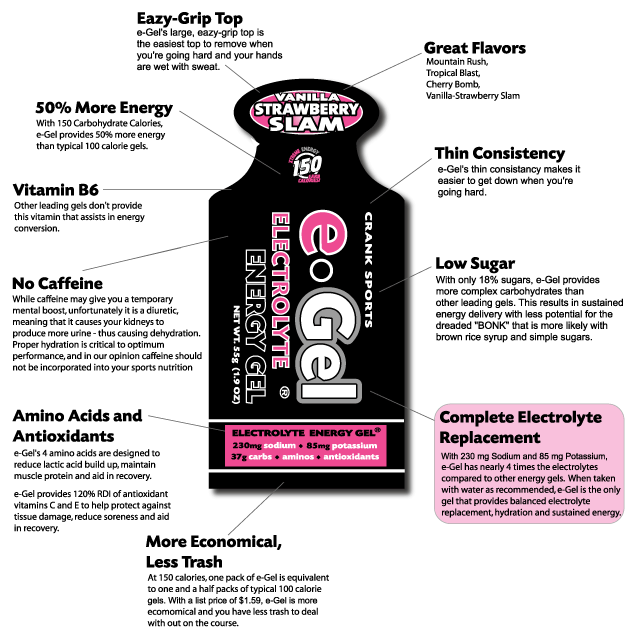 Still not convinced? Check out how Cranksports' E-Gel compares against the other gels in the market.
How Does Your Energy Gel Compare to e-Gel?
e-Gel vs GU
e-Gel vs GU Roctane
e-Gel vs Powerbar Gel
e-Gel vs Hammer Gel
e-Gel vs Clif SHOT Gel
e-Gel vs Clif SHOT Bloks
e-Gel vs EFS Liquid Shot
e-Gel vs Honey Stinger Gel
e-Gel vs Honey Stinger Waffles
The Price :
T.B.A. but definitely within the price range of most energy gels
Check It Out!
Vasa Official Website : www.cranksports.com
Available at : All major sports shop and the SBR.ph Online Shop
---
WHY WE LOVE IT :
Simply put :  it's easy to pack, affordable, and gets the job done! The #chillwrap Recove-Wrap with elastic velcro straps provide compression and prevents slippage. Cloth pouch prevents "cold burn" and absorbs moisture.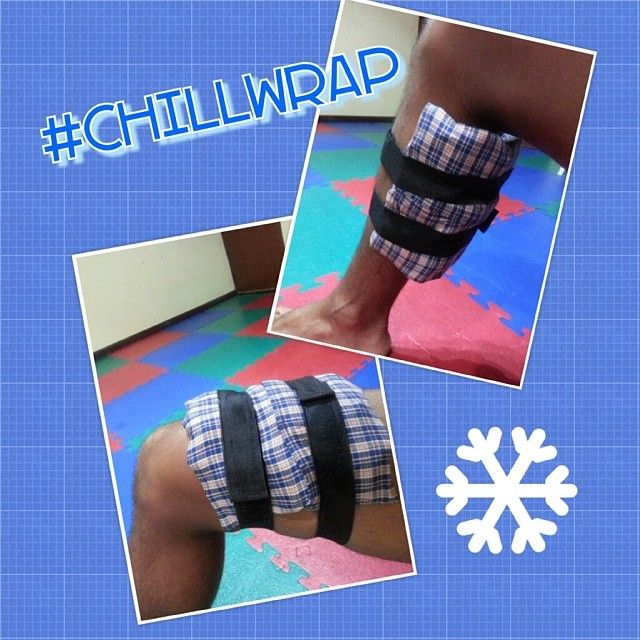 The Price :
120 per sheet.
Check It Out!
Vasa Official Website : www.arcticool.com.au
Available at : Contact flyingdonv@gmail.com
---
WHY WE LOVE IT :
Hey, if it's Ironman branded, it must be good right? :) Seriously speaking, at 22 mm wide, wind tunnel tests have proved this to be the perfect width for aerodynamically optimized wheels. Saves plenty of power: On the 180 kilometre bike segment at speeds of around 40 km/h the riders will need to produce an average of 300 watts. The new tire size reduces this by about ten watts. That equates to a time saving of a full three minutes!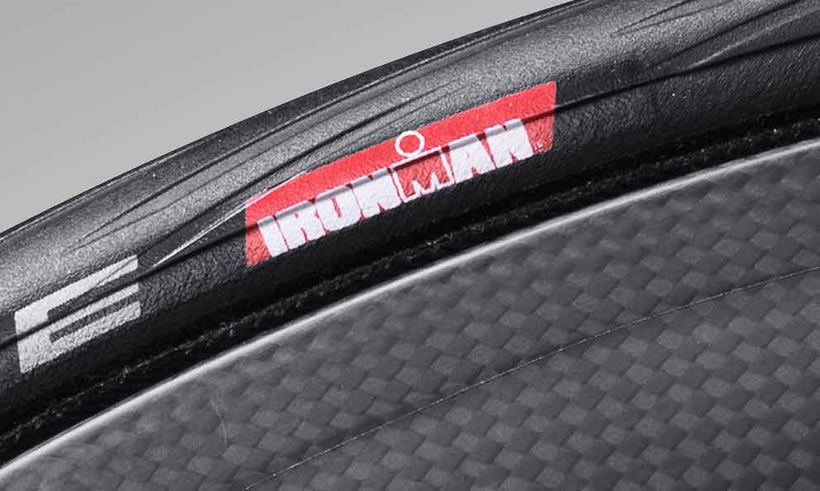 The Price :
TBA
Check It Out!
Vasa Official Website : www.schwalbe.com
Available at : The Brick Multisport Store and most bike shops.
---
Want your product(s) on SPOTTED? Contact us at [email protected]
Comments
comments