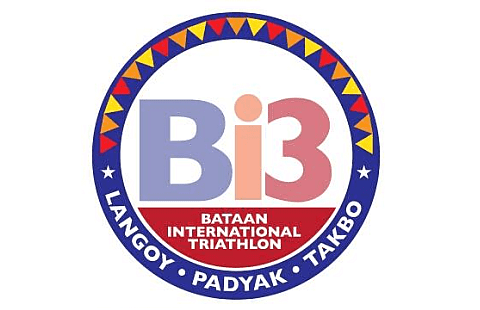 ---
A bamboo finish line arch, banderitas instead of the usual tarpaulin finish line tape, a "perya" on the side while waiting for the participants, what more can you ask for? :) Almost 600 athletes gathered in the picturesque scenery of Las Casas Filipinas de Acuzar in the recently concluded Bataan International Triathlon. Organized by F&F Events Group International, the main goal of Bi3 was to make a multisport race that was truly Filipino – a one of a kind eco-heritage triathlon.
Rate the race using our ratings system above!
SWIMBIKERUN.ph is a proud media partner of the Bataan International Triathlon 2014.
---
The aim of the event, which is to be relevant to our own heritage was very evident in the aesthetics of the race venue. Las Casas Filipinas de Acuzar was filled with native materials such as bamboo, abaca, and nipa. Even present in the event was a local perya that a lot of Filipinos are fond of.
Aside from that, after crossing the finish line, all finishers received a custom pinoy Bi3 buri hat which they wore as they strolled around the activity area or while waiting for their turn at the Bi3 photobooth.
Also, did anyone notice the foot bath right after exiting the sandy part of the beach? :)
The event was graced by international athletes and world champions such as Ben Allen – Xterra champion – and partner Jacqui Slack. Also present at the race are heavy hitters such as Nikko Huelgas, Arland Macasieb, Noy Jopson, Maria Hodges, and Joseph Miller to name a few.
The event has three categories – the Junior Aquathlon, Rapido and Largo.
What made this event unique is the Amigo category wherein athletes are required to start and finish (yes finish!) together. That has been done before in fun runs but never in a triathlon!
The very excited Junior Aquathlon category was held on the first day of the Bi3 weekened (November 29) – wherein we saw kids slugging it out against the fun course designed for them. The event also featured a Parent/Child category where, like the Amigo category, Parents and their children started and finished the race together.
Ben Allen and Jacqui Slack, as expected, won the Largo category easily. While heavy hitter ruled the Rapido division – which started 30 minutes after the Largo.  Marie Antonniette Balagtas topped the female category, with Rosa Leopando and Heather Europa not falling far behind.
For the Largo category,  John Abdul of Trimac and Mervin Santiago won second and third respectively.
The Inaugural Bataan International Triathlon was co-presented by Blackbeard's Seafood Island and Pepsi in cooperation with Aqua Sphere, Diamond Rent-a-car, Timex, Glass Solutions, Columbia and Shimano; in cooperation with the local government unit of Bagac, Bataan and Las Casas Filipinas de Acuzar; with special thanks to Smart and Rexona; with media partners SBR.ph, ANC, Philippine Star, Swim PH, Eat Out Manila, Inquirer.net, Multi Sport, Pinoy Fitness, Women's Health, Men's Health, Business World and Runners' World.
Comments
comments