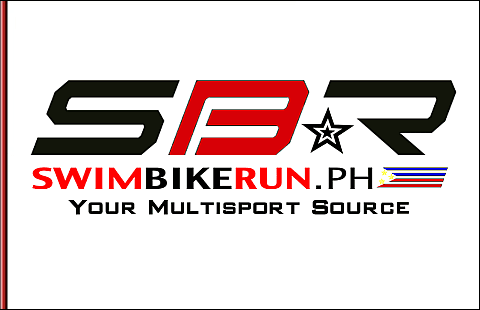 There will come a time when you will stop and think if what you're doing makes any sense. You work hard; put all the time and effort, for what? I faced that question multiple times (and I still do up to now). Worse, I've been asked that question by people around me.
So, why? I'm always left dumbfounded whenever I try to answer that question. "I don't know, maybe because this is what I really love to do?" Or maybe, it's because of the triathlete attitude rooted deep inside me? Try asking any triathlete that question and I'm willing to bet that you won't get a clear answer for them. We don't think. We just do it. It hurts. Oh yes, it hurts, a lot. But you can be sure that as soon as registration opens for the next one, we'll be one of the first to sign up and do it all over again.
Why do you keep on doing the SBR.ph awards? Why do you organize all these races? Why are your reg fees so low!? Worse, why make it centered towards newbie's (which severely limited the amount of sign ups by the tri regulars)? I dunno. I honestly don't know. I've been asked that question many times. Sometimes, by the other organizers as well. But all I can say is this IS what the community needs. If we love this sport, we need to do everything we can to make sure that we (the organizers / true veterans / or vanguards as I call 'em), would be able to sustain the growth and support all the races on the Tri calendar.
Look at it this way; if there are 52 weekends in a year, literally 48/49 of those weekends are booked. How can we sustain that?
That's the reason why early in the year, we decided to drop the ball and just focus on the newbie's. When we started organizing races, we wanted to have our own signature Olympic distance and a 70.3 distance race (One can dream, right? :) ). But we ditched that as we noticed that some of the 70.3 races on the calendar aren't getting sold out. If we want our sport to grow, we need to make sure that we'd be able to feed all those races with enough participants. We need the big guns to keep on organizing. We need to bring the big brands. That was when growing/cultivating the growth of the sport became our new mission. We need to keep cultivating newbie's. We need to make more athletes transition into the Multisport lifestyle.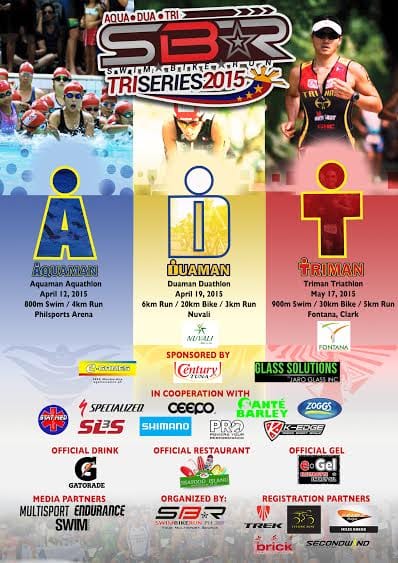 "That'll be a suicide mission. Don't do it." That was the exact line said to me when I was talking to someone about making the campaign of my races 100% centered on newbie's. "But how will you earn? You'll shun away the regulars who want to join your races because they'll think that they're taking the limelight away from the new ones." my old friend said. "I'll have to take the risk." I said. "If we want this sport to grow, this is the way. The race is open for everyone, even for the seasoned veterans. Heck, we even have a cash prize for the overall winners. It's all about balancing the campaign and keep hammering the fact that the race is open BOTH for newbie's and regulars." Done enough races and you think you're that good already? Try doing any distance of the SBR.ph Tri Series 2015 in full sprint, zone 5, red line and all, and let's talk afterwards if it's "too short" :).
With a few weeks left before our first race of the season, we're happy to announce that we're getting the message across. It's amazing how many newbie's are responding to the campaign. The amount of support from the veterans, plus friends who are showing us screenshots of their couch potato friend asking them about the SBR.ph Tri Series. It feels really magical. You just know when you're doing something right and we're very positive that this is the way to go. Registered participants or with not enough registered participants.
That's why we also would like to thank our sponsors who believed in what we're striving to do and what our campaign is all about. They're taking a risk as well. Thank you to E-Games, Century Tuna, and Glass Solutions for being our premiere partners. To the awesome brands of Specialized, Ceepo, Sante Barley, Zoggs, SLS3, Shimano, PRO, K-Edge, and Stat Med, thank you for your support. To our media partners, Multisport Magazine, Endurance Magazine, and SWIM Magazine, thank you for getting the word across. To our registration partners, TREK Bikes Manila, Cycling Zone, Primo Cycles, The Brick, Bikers' Cafe, and Second Wind, for allowing us to use their shops as registration sites. To Gatorade for being our official drink. To Seafood Island, for the best tasting post race food for participants after the race. To E-Gel for providing the E-Kick and fuel to our participants.
We have one goal for this race, and that is to make sure 100% of our participants crosses the finish line. We WILL be right there with you all the way from gun start to the finish line.
Registration is still on-going for all 3 races. For more info, just click any of the SBR.ph Tri Series links and images or visit www.swimbikerun.ph/triseries2015
From the HQ,
CDG
Comments
comments