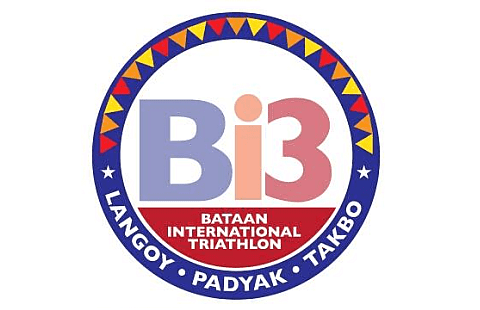 Save the date, SBR.ph nation! Let's all sign up for the ultimate eco-heritage triathlon! Our 2014 SBR.ph Race of the Year (<600) category is back and promises to be bigger than ever!
Here's a short message from the CEO and President of Raymund Magdaluyo of F&F Events Inc, organizer of the Bataan International Triathlon.
Greetings!

It was the idea of having a race that is truly Filipino that gave birth to Bataan International Triathlon (Bi3). Little did we know that our idea would bloom into a race that was graced by almost 600 triathletes from the the local and international scenes; and would even win an award in the 4th Annual SBR.ph Awards in the Race of the Year (under 600) category. This year, we are going bigger, and will definitely be better.

We invite you to join and be one again in the second Bataan International Triathlon this coming 

November 28-29, 2015

 in the picturesque Las Casas Filipinas  de Acuzar in the municipality of Bagac,  historic province of Bataan. Experience again an eco-heritage triathlon that showcases the essence of the Filipino culture, diversified by international athletes from all over the world.

Avail of our early bird rates until May 14, 2015 and register at www.bataaninternationaltriathlon.com. For other updates and information, check @bataanintertri on Facebook and Twitter.

Thank you!
Categories
LARGO 1.5km swim | 55km bike | 11km run – Solo, Amigo (Buddy), Relay
RAPIDO 750m swim | 30km bike | 5.5km run – Solo, Amigo (Buddy)
KARERA DE BAGAC 30km off-road bike – Solo
JUNIOR AQUATHLON
6 to 8 y.o. – 100m Swim | 1Km Run – Solo, Parent & Child
9 to 12 y.o. – 200m Swim | 1.5Km Run – Solo, Parent & Child
13 to 16 y.o. – 300m Swim | 2Km Run – Solo
RACE FEES :
COURSE MAPS :
Largo / Rapido | Swim Course
The Bataan International Triathlon starts off with a swim in the calm and clear waters of the West Philippine Sea right on the shoreline of Las Casas Filipinas de Acuzar. Participants then race towards the iconic gate of Las Casas where their bikes await them.
Largo – 1.5k (2 x 750m)
Rapido – 750 (1 loop)
Largo / Rapido | Bike Course
From transition, the athletes make their way towards the national road, turning left past the Filipino-Japanese Friendship Tower and towards the municipality of Morong. On the bike course, the cyclists navigate through hilly and winding roads as they go past the Bataan Nuclear Power Plant and down into Morong proper before making a U-Turn in Sabang and ride back towards Las Casas where they will change into their running gear.
Largo – 11km Run
Rapido – 5.5km Run
Largo / Rapido | Run Course
The run course takes athletes past rice fields and scenic ocean views as they run on the roads leading to Mt. Mariveles, conquering some hills along the way. Athletes then turn back towards Las Casas where they will run past its heritage homes before crossing the bridge towards the finish line where a fiesta awaits them.
Largo – 11km Run
Rapido – 5.5km Run
TO REGISTER :
Visit www.bataaninternationaltriathlon.com to register and for more race info!
Comments
comments