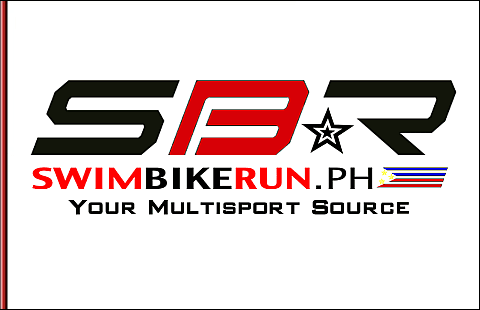 Last week, a post by Emma Gomez on facebook regarding Dog Poisoning in Bohol sparked an outrage among the triathlon community. Gomez mentioned that there has been "mass poisoning of Dogs" in Bohol leading up to certain triathlon events. Immediately the blame game started like wildfire. Names of the organizers were being called out. So who's to blame? Who instigated the dog killing spree?
Note : we've reached out to Emma to ask for permission to re-post her posted opinion on her wall but it was no longer available. She has hardcopy of it which we will post here in full.
Lara Parpan of Endurance Magazine was able to get it touch with Bellevue Resorts and released an article about it.
Here is the direct link of the article :
Hotel Operator and Panglao Authorities Deny Involvement in Dog Poisoning Leading Up to Triathlon
MANILA, June 28 (Endurance Sports) — A leading hotel operator and local authorities on the resort island of Panglao in the province of Bohol strongly denied any involvement in the alleged poisoning of stray dogs in the runup to popular triathlon races, including an Ironman-branded Olympic distance triathlon in November.
"We do not condone the murder of dogs," said Ryan Chan, director of Bellevue Hotels and Resorts in an interview with Endurance Sports Magazine over the weekend. "We are animal lovers. We will not order such a thing," he added, referring to the dog poisoning incident.
Bellevue Hotel in Panglao has played host to the 5150 triathlon organized by Sunrise Events last November 2014 and the long-distance DEFY triathlon in 2014 and in May 2015 organized by Sports-Crest Triathlon Events Management Corp. The resort will play host again to Sunrise's 5150 triathlon this coming November.
The furore over the poisoning of dogs on Panglao emerged from a revelation last June 20 by resort owner Emma Gomez of Ananyana, that five dogs, including her own, died after eating poison mixed in food scattered by still-unidentified individuals along a stretch of beach and different areas in Barangay Doljo. The barangay is home to several first-class resorts including Bellevue and Ananyana.
In Gomez's Facebook post dated June 20, she noted "that TRIATHLON [all caps hers] requires a drastic form of precaution to ensure the 'safety' of all the participants. Allegedly, dogs are susceptible of doing harm to this event." Accidents may happen when stray dogs cross the road during the race or chase triathletes.
The office of Panglao Mayor Leonila Montero condemned the poisoning, as it acknowledged that the municipality was dealing with a problem of stray and feral dogs roaming the island. "Mass poisoning [of dogs] is not allowed by law. We cannot take the law into our own hands," said Panglao municipal administrator Noel Hormachuelos, speaking on behalf of Mayor Montero.
Hormachuelos pointed out however that there was a regular program in place for the culling of stray dogs in the province, amid a report from the Bohol provincial veterinary office that of the 47 municipalities in Bohol, Panglao had the highest population of stray dogs roaming not only the residential areas but in caves and forests.
The move to cull stray dogs followed cases of accidents involving motorcyclists being chased by dogs and dogs attacking livestock of residents, he added. "There is a preparation for the elimination of stray dogs. It's just a coincidence that the triathlon was coming," Hormachuelos told Endurance.
"We will get to the bottom of this issue," said Hormachuelos, referring to the poisoning incident. He awaits the report of an investigation due June 29 from local authorities of Barangay Doljo.
Hormachuelos said that the procedure to eliminate stray dogs in Panglao was in accordance with Republic Act 8485, the Animal Welfare Act of 1998. The dogs are brought to a pound and when they are unclaimed by owners, they are euthanized. The method used is a bullet shot, he said. The World Society for the Protection of Animals, in its document "Method for the Euthanasia of Dogs and Cats: Comparison and Recommendations,"says "an accurate shot to the animal's head will result in immediate destruction of the brain and loss of consciousness, followed by death…However, specialized training and considerable skills are required to ensure that the bullet will penetrate the brain."
Gomez said she was aware of the financial boon brought about by triathlon to Panglao's tourism industry, and reiterated she was not against the races. "I hope we can try to resolve the problem to ensure the safety of the triathletes…The issue here is how to follow the process and to focus on eliminating the source of the problem 'humanely,'."
"Security guards" were behind the poisoning incident, she said in her online post, and that this incident "is not the first time…they have been doing same practice for some other triathlon events," Gomez added. "Along our beach-line next to Bellevue, some security guards were seen by locals who were doing the operation,"Gomez said in a reply to a comment on her Facebook post. She has been trying to identify the employers or establishment that hired the security guards.
Chan of Bellevue said that "if there is any evidence it was guards from Bellevue who did this [poisoning], I will personally deal with them." He noted that Bellevue is a family-friendly resort and on occasion, allows guests with pets to roam around the resort. "Most resorts don't allow this. We have done these with VIP guests several times in the past. They fly in with their dogs and we take care of them," Chan said.
Race organizers and triathletes who saw Gomez's June 21 post condemned the dog poisoning. "The triathletes know nothing about this and so do the triathlon organizers," said triathlete and TV host Kim Atienza, an animal lover. "I have 46 dogs and will not in any way condone this."
Jerry Santos of Sports-Crest Triathlon Events Management Corp., organizer of the DEFY triathlon, said it had informed Mayor Montero's office to express their concern, and was looking forward to the results of the investigation. "Although the LGU (local government unit) has programs for responsible pet ownership for the community, senseless killing of animals is unlawful and should be punished," said Santos in a reply to Gomez's post.
Sunrise Events, Inc., the organizer of the 5150 races and other Ironman-branded triathlons in the Philippines has yet to make a statement on the issue.
<—- OUR STATEMENT —->
When we got wind of the said post by Emma, we got tempted and wanted to release an article about it right away. We were angry, downright frustrated, and couldn't believe that such incident is possible. We wanted swift justice for the dogs. But at what cost?
It's very easy to say boycott this and boycott that but sadly, there are a lot of things we need to clear up first before we even release an article. We felt it wasn't right to just pinpoint everything to the organizer(s) right away like what was being suggested. "Hinahanap na agad name nung organizers". Which is the easy way out. But what if they had nothing to do with this?
It's not that hard to pin point the races happening in Bohol (there are just two) and the last thing we want is to implicate them right away and damage their reputation.
We need to be careful. It's not always about who breaks the news first. A hit like this isn't just a hit to the race organizers or the host hotel, but also to the triathlon community as a whole.
Before reposting, we were looking for actual proof of the killing, evidence (repeat 9999x), and if proven, guilt without reasonable doubt.
Being triathletes and race organizers ourselves, we're threading a fine line here. Make no mistake, we own and love dogs too, but we can't just go around pin pointing and playing the blame game.
We will do our own investigation about this as well but we will just defer to Endurance Magazine any updates that we might get.
Comments
comments