The Philippine Underwater Hockey Team is set to compete in the 19th CMAS Underwater Hockey Worlds this
March 23-April 02, 2016

. For any underwater hockey player in the know, this is the holy grail of all competitions.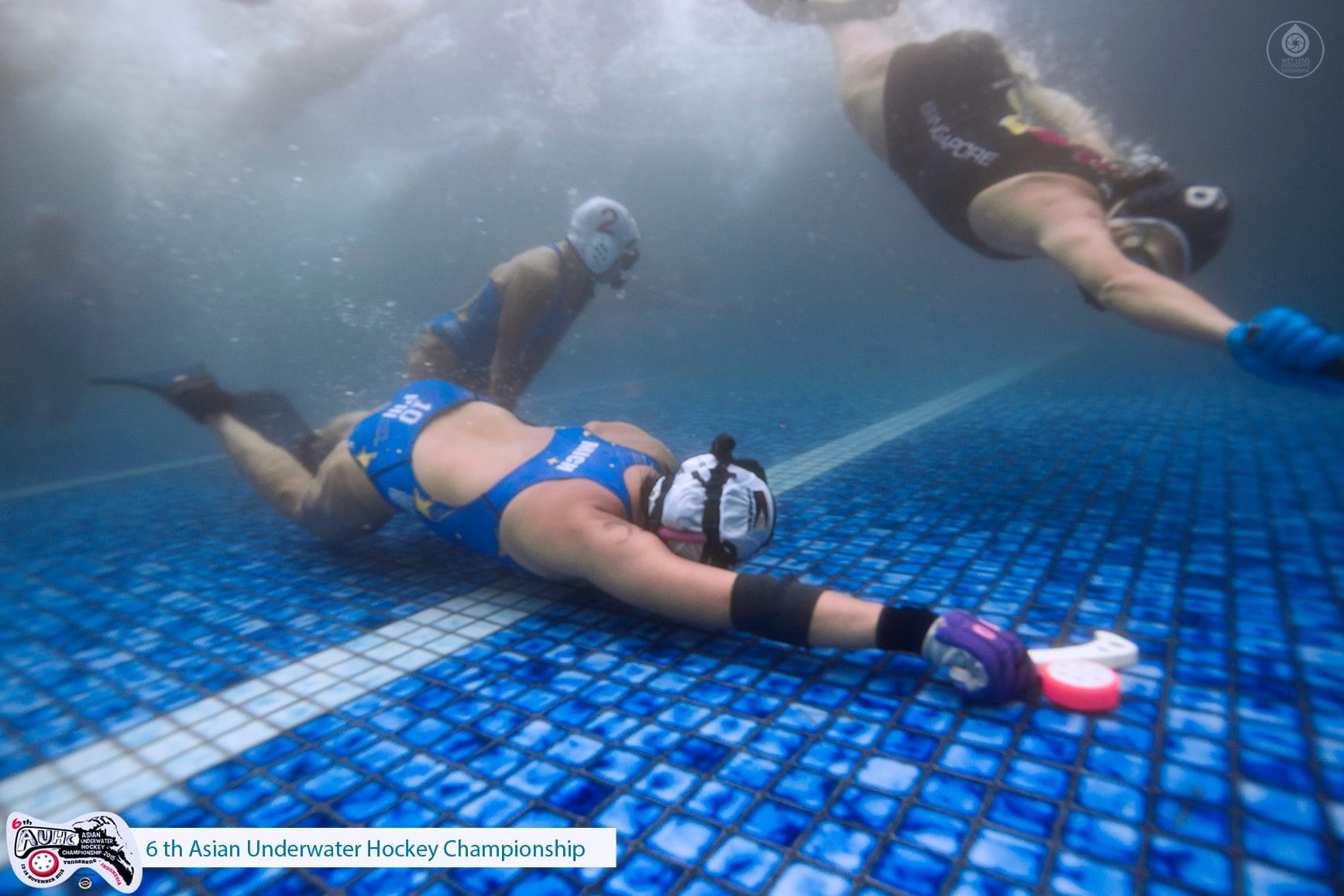 Underwater Hockey has been a part of the sports community in the Philippines since 1979. The Philippine Underwater Hockey Confederation (PUHC) is recognized by the global World Underwater Federation (CMAS) as the National Sports Association (NSA) representing the sport in our country. Philippine Underwater Hockey is also the pioneer of underwater hockey in Asia; cultivating the growth of the sport to Singapore, Indonesia, Japan and China.
Team Philippines recently competed in the Asian Underwater Hockey Championships; held in Jakarta, Indonesia and won Gold in the Women's Division, Gold in the Plate Mixed Division  and Silver in the Men's Division.
Historically, Team Philippines has garnered the most number of medals in the Asian Underwater Hockey Championships: 4 Gold Medals in the Men's Division, 4 Gold Medals in the Women's Division and 5 Gold Medals in the Mixed Division.
This coming March 2016, the Philippine Underwater Hockey team will once again be proudly representing the Philippines in the 19th CMAS World Underwater Hockey Championship to be held at Stellenbosch, South Africa. This is the most prestigious competition for Underwater Hockey held every two years wherein the best players of each country gather together and compete for the World title in the Men's and Women's divisions.
Unfortunately, the confederation is a non-profit organization that has its limitations and the support of the government is minimal. Each athlete is faced with expenses like airfare costs, tournament fees and accommodation exclusive of the players' personal development costs in training and equipment. As part of their fundraising efforts, the Philippine Team has partnered with The Spark Project to create a crowdfunding site to raise funds and ultimately offset expenses for the upcoming tournament.
http://www.ambagph.com/campaign/underwaterhockey
Donors can choose from any of the preset sponsorship packages, or they can choose to donate any amount of their choosing (even as little as 50 pesos). Every peso counts! Donations can still be made even after the tournmanent!
The Philippine Team is also being supported by the following private companies: Realtime Gaming Asia, E-games, Mega Sports World, PLDT Alpha, Koi Village Pet Mall, Seafood Island, Gatorade, Milo, Rudy Project, and powered by e*Gel Electrolyte Energy Gels.
Comments
comments