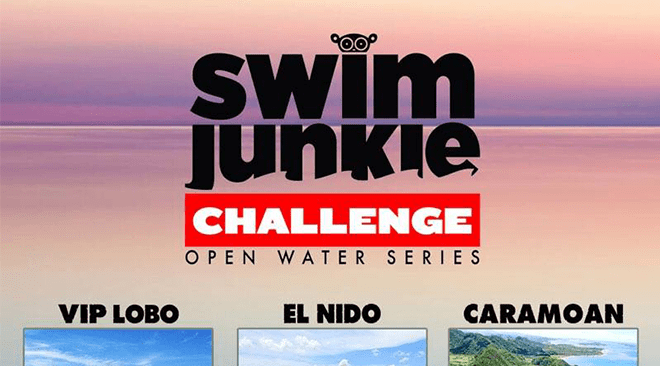 Swim in the world's center of marine biodiversity on May 21, 2017 at the SWIMJUNKIE CHALLENGE: VIP LOBO! This is the first leg of SWIMJUNKIE'S Open Water Series.
---
The SWIMJUNKIE CHALLENGE: VIP LOBO – The Race to Protect the Verde Island Passage has two distances, a 2.5 km and a 5km swim.
RATES
REGISTRATION
2.5km : P2,000
5 km: P2,500
Primo Cycles in BGC, 2XU Glorietta 3, Cycling Zone Alabang
* In store sign ups have no online processing fees, and you have a 6 hour head-start to book your room.
CHECK OUT THE SERIES
Comments
comments