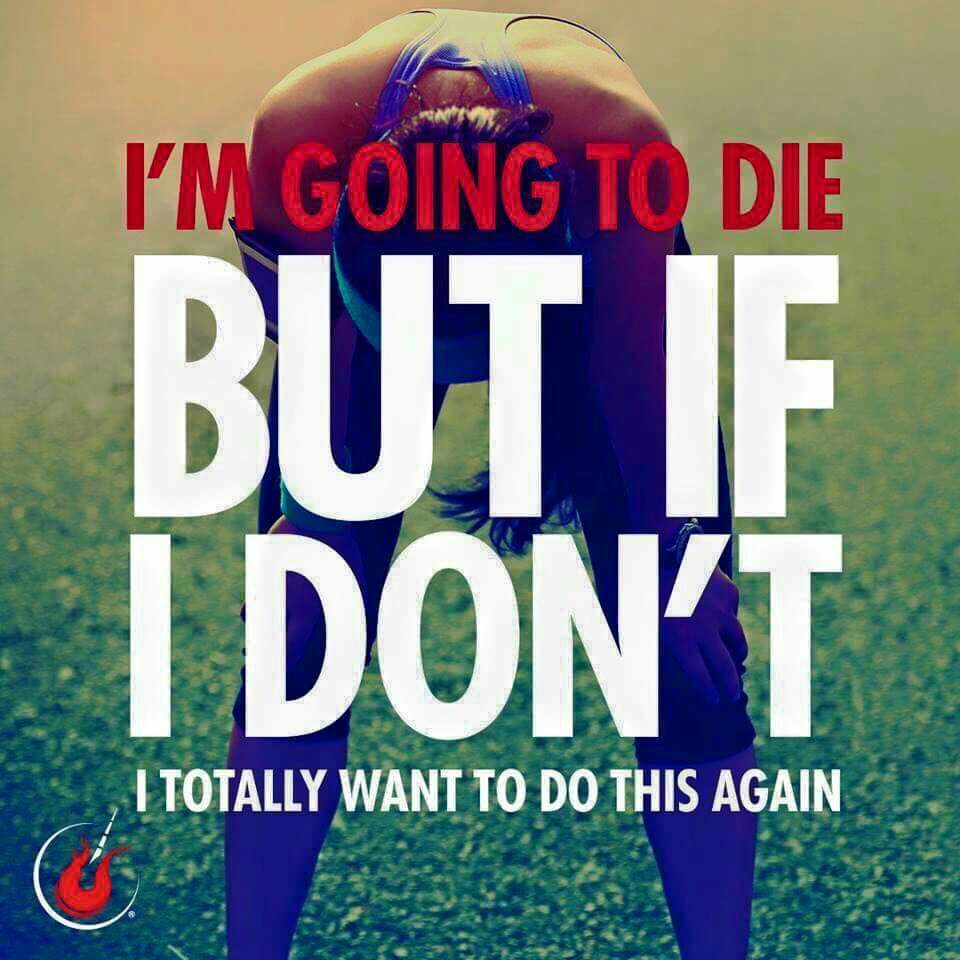 Many athletes live and die by their triathlon racing and training. Are you one of those athletes? Do you believe that your self-image is tied to your performances in racing, training and workouts, your body composition, what kind of equipment you have, the number of Ironman tattoos?
---
by LifeSport Coach Lance Watson
Consider the type of personalities that consider to "tri" the lifestyle commitment it takes to train for triathlon, especially for Ironman distance. It takes huge commitment. Most people "think" we are crazy or Type A+++ personalities. One requires dedicating a huge amount of time into training, an extremely regimented diet, early mornings to the pool, limited social life, and not to mention at times dealing with a roller coaster of emotions. It can take a toll, year after year.
You don't necessarily need to be a consumed tri geek to be a great triathlete. In fact, some of the greatest triathletes I have coached have balance in their lives. I note that as they mature with age from their 20′ to their 30's, their performance improves. You can have relationships, family, and a social life, eat junk once in a while and skip the occasional workout without becoming obsessive and still have great results.
Alternately, once you get hooked into extremely high expectations, and base "who you are" and "what you stand for" completely on the outcome of a sporting event, triathlon quickly stops being fun. If it isn't fun you have to question yourself why you do it?
I challenge you to sit down and write down 10 reasons why you do the sport and what would happen if you were not able to continue? Would your life fall apart? What is the big picture?
Most people have their personal reasons for being a triathlete. For some it is social, for others it's enjoying solo time alone. Another reason could be for weight control, to be able to fit in their favorite jeans. For others it might be purely for feeling fit & healthy regardless of body composition. Some may chose the sport because they solely love competition against others and for some it's a race against themselves. Triathlon may provide an opportunity to travel to destinations they may not have had the chance otherwise or to simply be happy at home and race locally with friends.
The end point is that when your sport or hobby becomes your life, it can be a dangerous obsession. Even at the Pro level where performance in a race means a pay check, you can never count on anything for sure. You can be the fittest, fastest, and leanest and have the best, most expensive equipment and when it comes to the day of the race, things go terribly wrong. Then what? Is all that time training wasted, money spent gone, you feel like you suck and everyone is going to talk about you behind your back? The reality of the situation is that most people truly do not care and are not going to judge you whether you win or lose the race, PB, get a Kona slot or look like a super model on the cover of Triathlete swim suit issue.
What is most important is one's attitude going into, and during competition. When you relax  and shift your focus to being excited to race, treating your other teammates and Iron mates with respect and thankfulness, cherishing each moment, being prepared for unexpected occurrences and having a general plan on how to deal with them, your enjoyment in triathlon competition will be that much more enjoyable.
The big picture to keep in mind is that we are so lucky to be able to train and race at the level we do. I think, as athletes, we take a lot for granted and sweat the small stuff. Yes, racing can be stressful; traveling can turn into a nightmare of lost luggage or missed flights. Stuff happens. It's just being aware and taking control of what's controllable and letting the rest go. As Mike Reilly, the voice of Ironman, said at the start of Ironman Hawaii, "The only thing you can change at this moment is your ATTITUDE". This was as competitors looked out to the ocean with large swells and unusually windy conditions on the bike that day. Thing was, everyone had to deal with those conditions and the people that didn't let them affect them had a successful experience.
As you journey through this season, from practice to practice and race to race, ask yourself, "Do I live and die by this?" Consider if that is the experience of sport you signed up for in the first place. If not, take positive action to affect some change.
---
Lance Watson, LifeSport head coach, has trained a number of Ironman, Olympic and age-group Champions over the past 30 years. He enjoys coaching athletes of all levels. 
*COMING SOON: Lance Watson's Official Philippines Ironman + 70.3 Programs Start January!
Comments
comments