| PROS | CONS |
| --- | --- |
| Looks Great | Weight |
| Breathable Mesh Upper | Narrow Toebox |
| Solid Construction | Lacks "Bounce" |
| Comfort | |
| DNA AMP | |
---
Ok, we'll be honest. We had to take our time with the Brooks Levitate shoes before posting this review. Why? Because it's really a super interesting shoe. Is it a good shoe or an ok one? Read on to find out.
---
Disclaimer : We got a beautiful blue hued unit from Brooks Philippines for us to use and abuse, which we did, of course. 
FIRST LOOK
One thing you'll notice right away with the Brooks Levitate is that, aside from it's striking color, it's really heavy. Our weigh-in showed that it's already at 342 grams for a size 10.
While the Levitates aren't exactly Brooks' lightest, they're not making any effort to hide it. What they wanted to do with this was to create an unbreakable, comfortable shoe that runners could wear everyday and train in.
One look at the shoes and it's clear that its sole, which features the DNA AMP, is the star. Brooks didn't put much flair in the exterior's aesthetics, which we will explain more in details later.

Unlike other shoes, the way the Levitate returns your energy is different. The BASF sourced midsole ride is firm and definitely not "bouncy" like its other counterparts. Its cushioning also has more of a straight forward – up and down – vertical bias. In each stump, you'll feel your energy going straight back up to you, rather than going sideways. This is due to the DNA AMP's higher density material and its strong TPU outer skin which covers and compresses the foam.
The sole is also coated with a silver TPU outer skin makes the foam very stiff as it prevents it from flattening sidewards.
Like what we said on the intro, the Levitate is an interesting shoe. It took us a lot of time to get to know (and truly feel) how it works. It was quite uncomfortable at first because of the sole's rigidness and height  – which makes it quite unstable and narrow.
We've done our research to find out more about the shoe and they all said to give your body some time to conform and adjust to the shoe in order to feel how it truly works, which we did.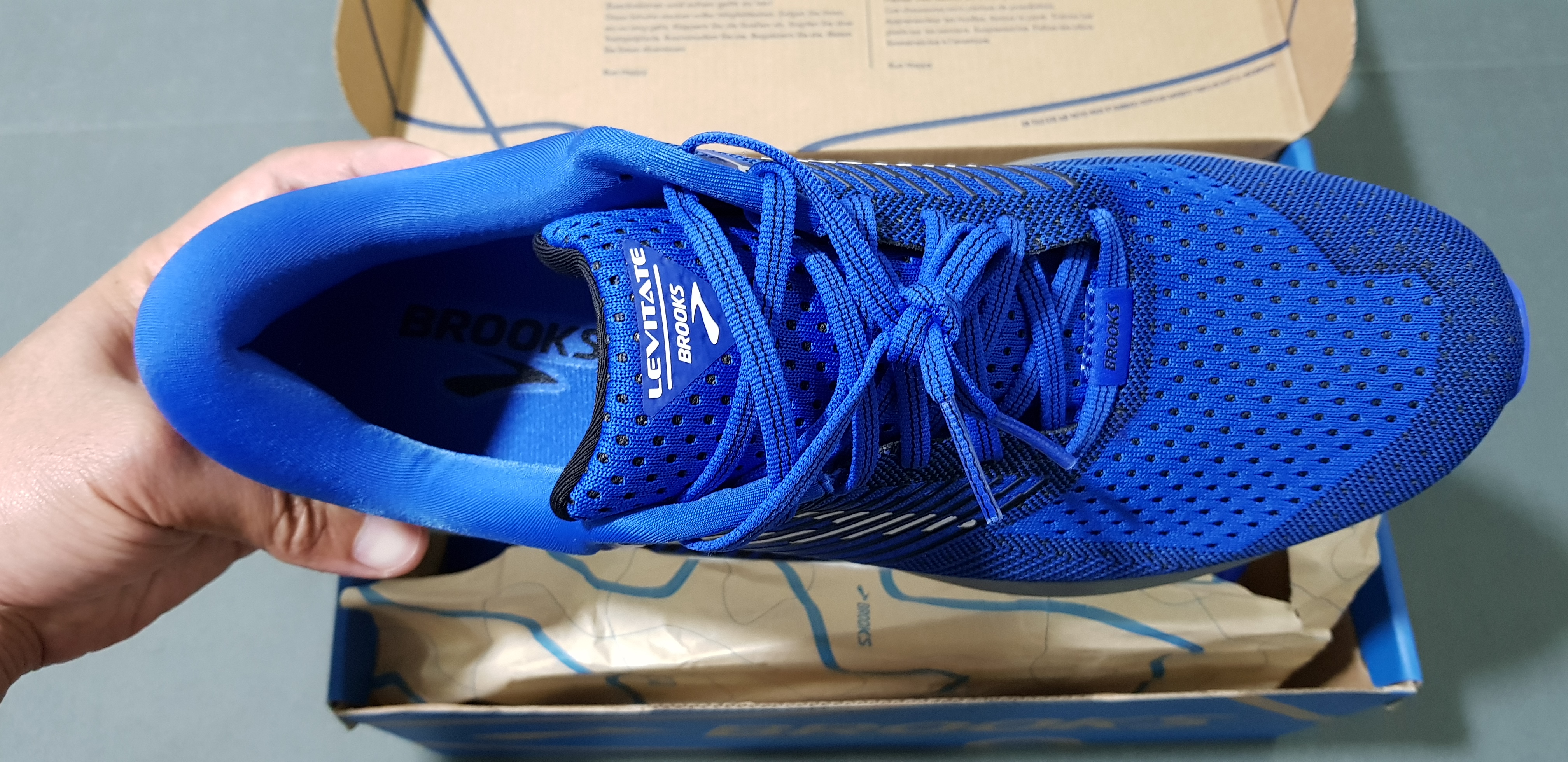 The outer mesh is one of the best in breathability, durability, and comfort. It feels solid and the seamless construction is also a big plus. Except for the chrome look of the TPU skin, we really like how to shoe looks. Our fingers won't be enough if we'd count the compliments that we got while wearing the shoes.
After several weeks of walking and running with it, you begin to appreciate the responsiveness of the DNA AMP soles. Mind you, it's still very thick and there's no going around it. But little by little, you get more confident in every step and find yourself letting the shoe work its magic on your feet.
THE GRIP
One interesting thing about the Brooks Levitate are the outsoles which points in a vertical / north-to-south line. Where will the grip come from?
Interestingly enough, according to Brooks, that style actually promote a more efficient running motion and also increases the durability of the sole.
We'll take their word for it.
THE VERDICT
The expectations put on these shoes and their "energy return" promise feature were huge.  Given the timeframe that it took Brooks to develop them, there's no question that everyone was expecting a game changer. While it's definitely different, we were hoping for a little more "bounce" from the DNA AMP.
The shoes are extremely comfortable and there's no doubt that it's going to be very durable. For training runs, this is definitely our top pick. For racing? Due to its weight, we cannot tag it as a performance shoe.
But like what they always say, one person's 'light' is another's 'heavy', and one person's 'fast shoe' is another person's 'slow shoe'.
Priced at Php 6995, it's actually a solid choice.
We'll give it an 8 1/2 out of 10.
Comments
comments