| PROS | CONS |
| --- | --- |
| Sturdy Construction | Price Point |
| Lots Of Features | Tends To Have Trouble Pairing Via Bluetooth Sometimes |
| Let's You Set A Target Goal Weight | |
| Accurate Readouts | |
| Ability To Record Up To 8 Profiles | |
---
We've had the Runtastic Libra for over a year and it's about time we give it a review.
---
Tracking your weight (and weight loss progress!) is easy with the Runtastic Libra. This is by far, our longest product test and it's all so far so good on our end. The Libra Scale is well made and we just love the glass-plated top which gives it a sleek look.  There are two colors available and we got the black one.
Check out how thin it is!
What makes the Libra fun is the way it syncs to your mobile device (android and ios) and gives you a complete readout of your body. If you're working out or trying to lose weight, you'll be able to see which ones you'll need to work on and which part of your body is at optimal stage.
The fun part begins when you start to manage and track your progress. The scale can log as much as up to 8 different profiles and what's cool is how it knows who's using it. No need for the user to login before weighing in!
All you need to do to get a complete reading is to just step on the scale. The scale gives you a reading on weight, body fat, muscle mass and water content. If you want to see a more detailed version, you'll need to login thru the app.
You can use the scale without downloading the app, but you'll be missing out on a lot of features if you don't.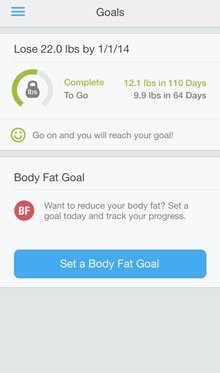 One of the features of the scale that we like the most is how it anticipates a user's weight based on history. The Libra will be able to tell if your target goal within a specific timeframe is doable or unachievable. It will, in it's own way, tell you that "maybe" you should consider making your timeframe longer to reach your target weight.
---
The Runtastic Libra retails for PHP 9,500 and is also available at the SBR.ph Shop.
Click here to view the product link.
Comments
comments