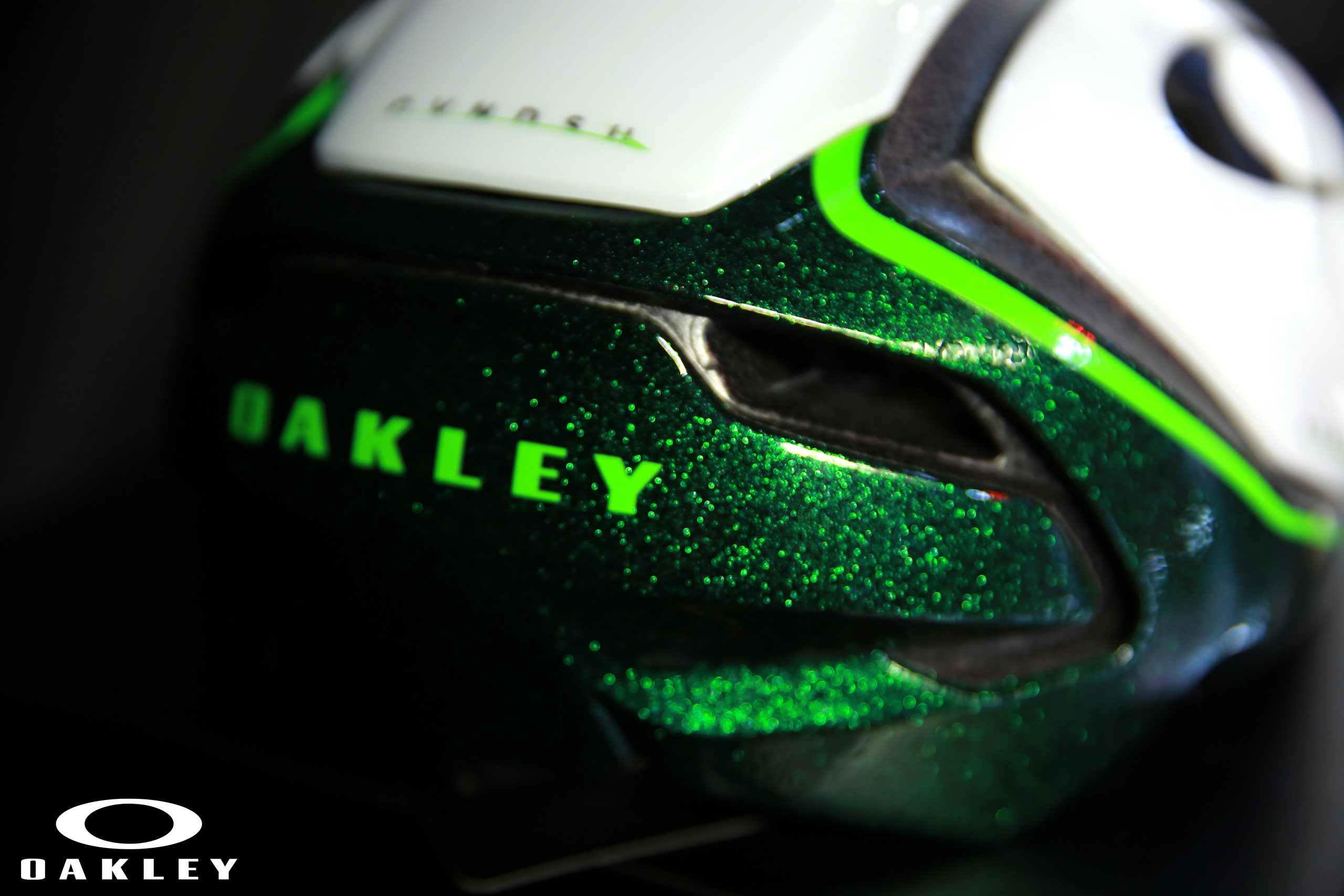 For bike enthusiasts, choosing the right head gear becomes much more difficult these days because there are so many cycling helmets currently out in the market. Enter the Oakley ARO Series.
---
Finding the perfect head gear becomes very frustrating when one isn't able to find the perfect fit for the particular needs a biker would have. Whether sizing would be too tight, too loose, no eyewear compartment, or even too enclosed, etc., these considerations prove too confusing and problematic for some.
Product design and sport performance eyewear mogul Oakley has found an opportunity to sweep us away from frustration. Known for their commitment to continuously develop products that elevate their users' performance, Oakley addresses all these concerns and so much more.
OAKLEY EXPANDS REACH IN THE CYCLING INDUSTRY
"Oakley has always been known for its innovation. This year, we're very excited to announce that we are introducing the ARO series to the cycling community! Three different helmets that address different issues about headgears like space, fit, and eyewear integration." said Oakley Philippines (Meera Enterprises, Inc.) Marketing Manager, Louren Lacanlale.
THE OAKLEY ARO SERIES
Oakley has always involved athletes in product development allowing them to design products geared towards function. Focusing on different purposes, Oakley launches the ARO Series mainly the ARO3, ARO5, and ARO7.
Housed in a lightweight polycarbonate shell, these road racing helmets are more than just protective headgears! Safety being the cutting edge of these helmets, each one is equipped with
 MIPS Brain Protection System
: a low friction layer separating the shell and the lining devised to reduce rotational motion on angled impact thus providing the rider with superior protection. Each helmet is also lined with 
EPS Protective Foam
 that absorbs impact and road vibrations.
Oakley also threw in the BOA® FS1-1 System: a 360-degree fit system wherein a dial tensions the TX1 lace – soft, flexible, and thin lace that lies flat inside the helmet for a more snug and custom fit with less pressure on your temples.  It also makes it easier to use eyewear as it doesn't compete with space.
Another thing is when you ride, you sweat. Odor is always present when sweat is concerned. The ARO Helmets are set with 
X-STATIC® Brow Pad
 that draws off liquid and inhibits bacterial growth keeping you odor-free.
The ARO3 and ARO5 are decked out with an eyewear dock so you can stow your glasses and easily access them when needed. Both models are also compatible with Oakley's line of eyewears. On the other hand, the ARO7 includes two visors that you can swap out between Prizm™ Road and clear lens. These are guided with magnetic attachments that keep the visors in place.
Each helmet is geared towards different riding profiles:
(1) The ARO3
The ARO3 is all about ventilation and cooling. It is made for riders in for challenging climbs under the blazing heat! It is built with an augmented ventilation system which ensures to keep you cool as you ride. Armed with large and long vents, air flow is allowed to enter as you speed through while also making it possible for heat to disperse from your head when going slow. The ARO3 is available in 3 sizes and 7 colors.
(2) The ARO5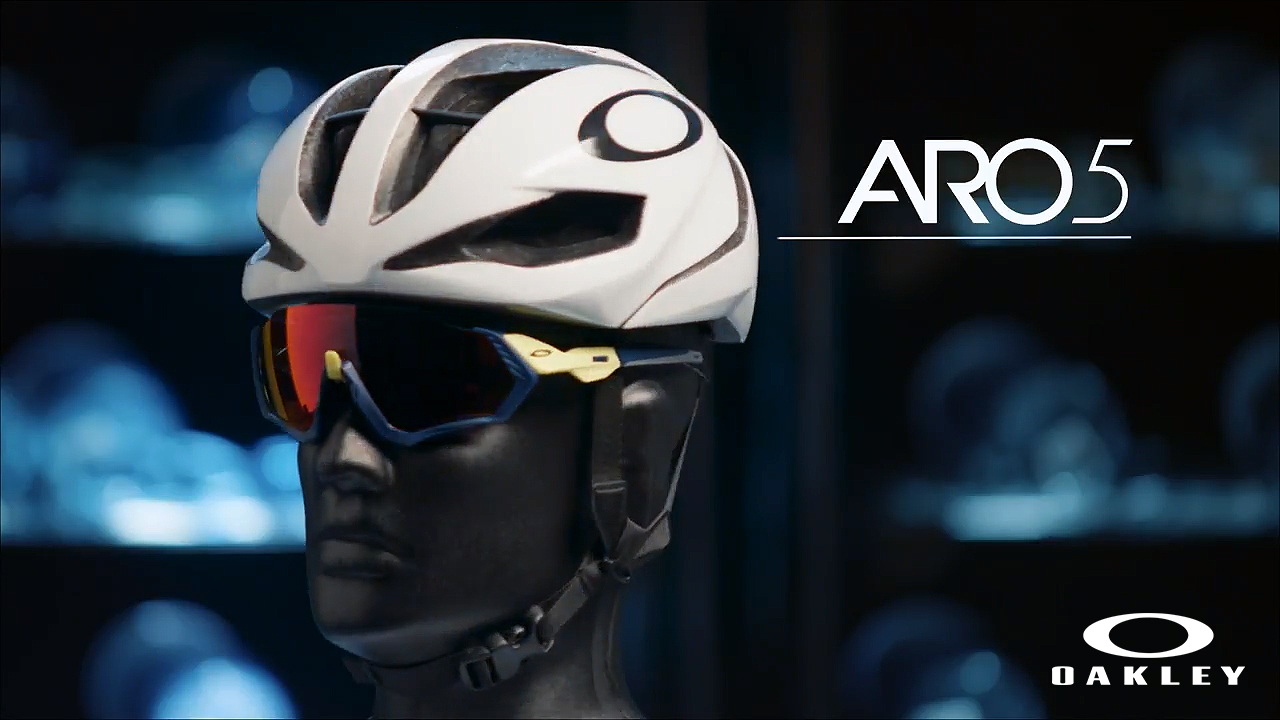 The ARO5 is tuned for speed and more designed for sprint finishers. Compared to the ARO3, it has less vents and a condensed tail for a more aerodynamic model. The ARO5 is also available in three (3) sizes and seven (7) colors.
(3) The ARO7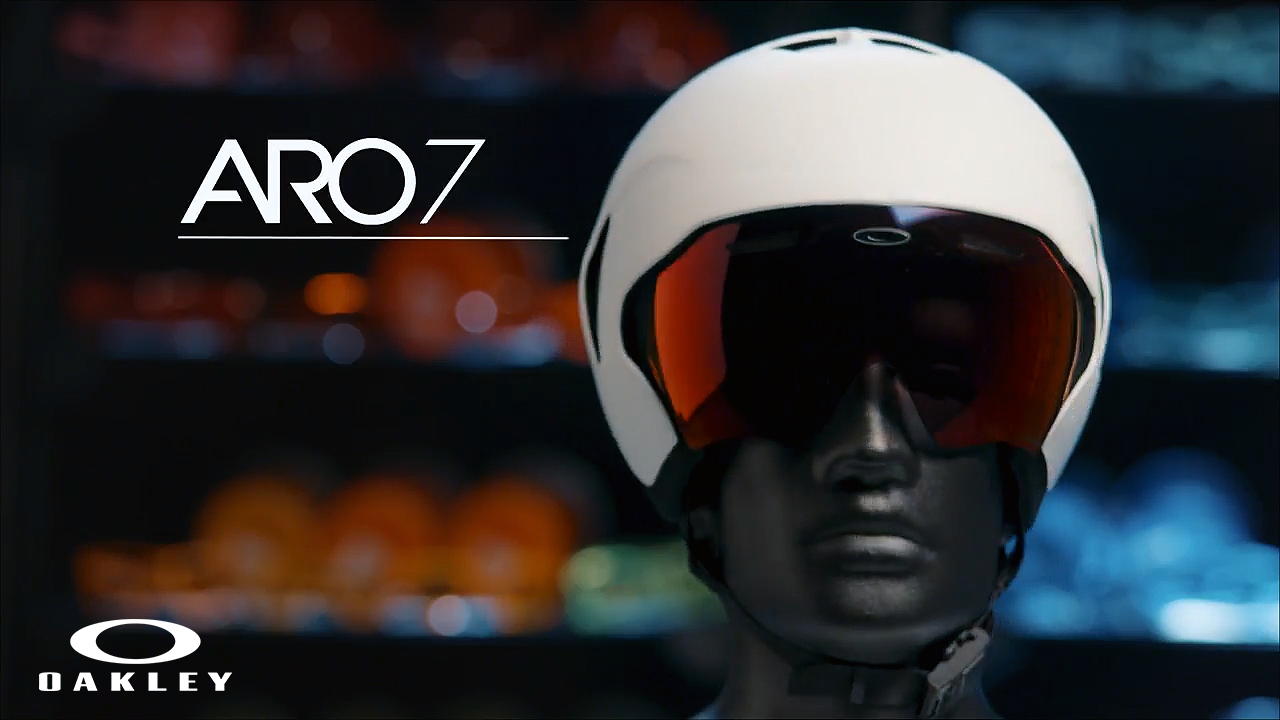 Versus the ARO3 and ARO5, the ARO7 is crafted for aerodynamics and took inspiration from speedster race cars. It has way less vents for cooling. This is the helmet of choice if you are a time trialist or a triathlete.
The ARO7 is designed with a short-tail so you can move your head freely without too much aero drawback. As a time trialist, every second counts. With this in mind, the ARO7 uses a Fidlock Magnetic Strap Buckle Closure like Oakley's snow helmets: a magnetic buckle that locks from any angle and releases in one direction for a quicker helmet fitting.
The ARO7 is available in Matte Black and White.
BONUS
Of course, the world's better known eyewear brings in the latest innovations in the eyewear category as well!
The Flight and Field Jacket
The Flight Jacket and the Field Jacket are Oakley's two new additions in a wide array of optic technology. Available in 7 colors and in Prizm™, Prizm™ Polarized, and Photochromic lenses, these aerodynamic designed frames are your eyewears of choice for for running, cycling, and more.
The Flight Jacket has a Brow-Less Design while the Field Jacket sports a Raised Brow Line for maximized upper field of view.
Both boast Advancer™ Nosebridge that positions the frames forward by 7mm opening airflow for less fogging and overheating. They're equipped with Interchangeable Temple Lengths that ensures helmet compatibility. No-slip Unobtainium® Nosepads and Earsocks as well as the Three-Point Fit hold the shades in place and ensure accurate optical alignment.
"Oakley continues to up the game! With its entry in the Cycling Helmet Industry, we're all excited to see how it changes and improves riders' experience! This time we've got everyone covered from helmets, eyewear, kits, and accessories!", Louren Lacanlale added.
Comments
comments