Philippine Cities With Bike Lanes
It's happening! Slowly but surely!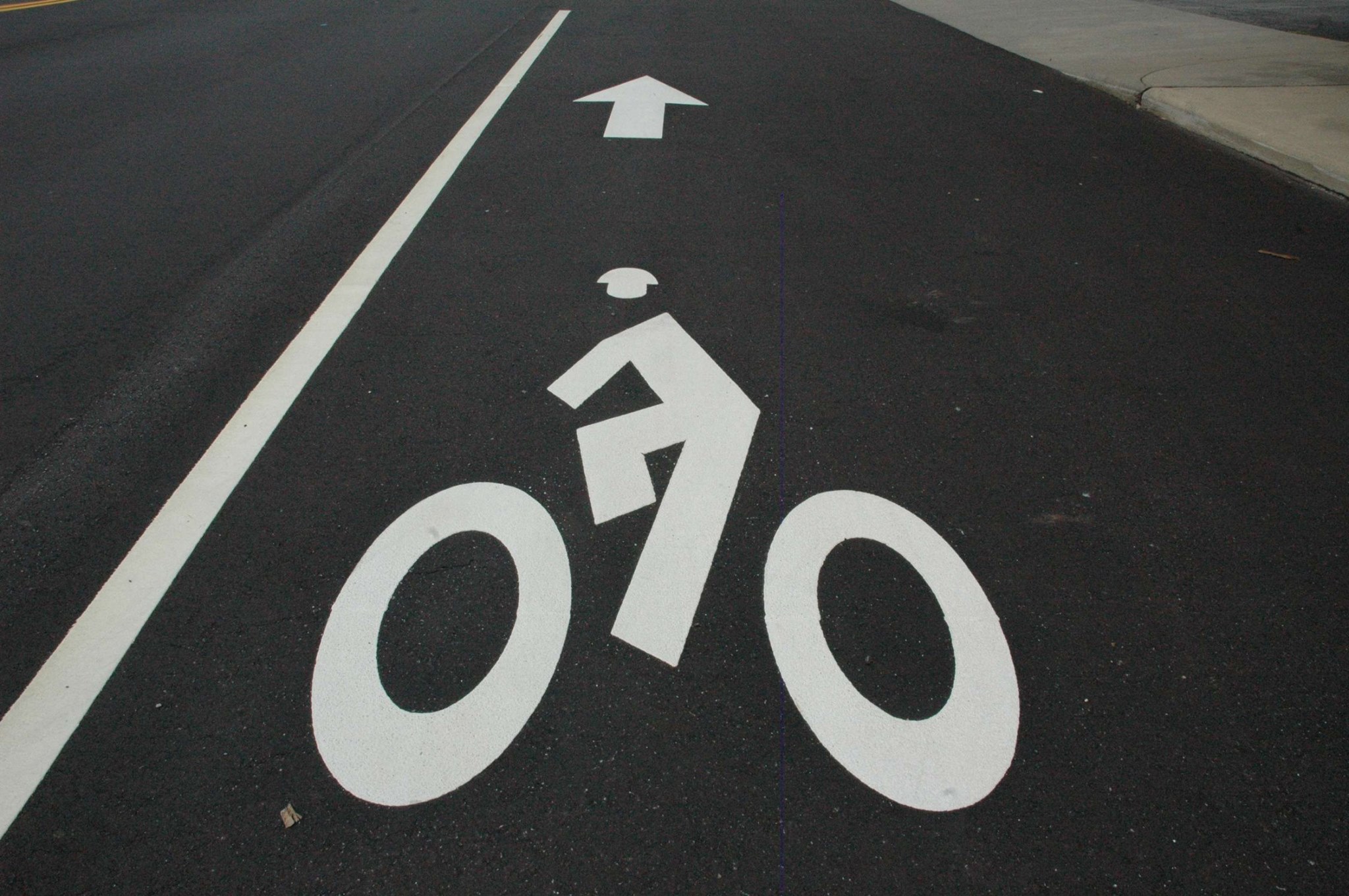 Remember the time when we were lobbying heavily for bike lanes in the Philippines? Is it finally happening? Slowly but surely, we're seeing cities integrating bike lanes on their roads. Hopefully, every city in the country follows suit. And happens in our lifetime!
---
As early as 2016, House Bill #263, also known as the Bike Lanes Act of 2016, was filed in the congress. The bill's goal, aside from bike lanes, was to also establish bike parking and other infrastructure needed to support the lanes. Unfortunately, up to now, H.B. #263 continues to remain only as a bill.
With the power of the internet, the City of Iloilo made waves when its two lane, elevated, 20 kilometer bike lane from downtown Iloilo to the International Airport went viral on social media.
Via @BrujaDelDemonio
It wasn't long until other cities followed suit. See below for the list of cities going all out in supporting sustainable means of transportation. Biking is not only FREE, but a great way to exercise as well!
Note : the list is in no particular order and is being updated constantly. If we failed to mention a city, give us a head's up at [email protected] so we can include it!
---
PHILIPPINE CITIES WITH BIKE LANES
See above.
Marikina City (Special Mention!)
Via : Crank and Pedal Manila
Make no mistake, Marikina is one of the (if not the first) to implement bike lanes in the country. But sadly, the lanes are outdated already and hardly being respected by motorists. This was based on the last time we visited the city. Also, we find the lanes to be too bumpy and narrow. Making it quite dangerous to cyclists. We hope Marikina can check on this. :)
Laguna Lake Highway (Taguig)
Via : Rappler
What does a PHP1.28 billion get you? How about a 5.58-kilometer bicycle lane facility along the stretch of the Laguna Lake Highway in Taguig City!
Unlike other bike lanes which consists basically of a paint strip, the lanes are three meters wide and is separated from vehicular lanes by a two-meter planting strip for added safety.
Not only is Pasig integrating bike lanes on all their major roads, they're upping the ante by installing permanent barriers to protect the cyclists. Now THAT is commitment! Bravo, Pasig City!
Bonifacio Global City (BGC)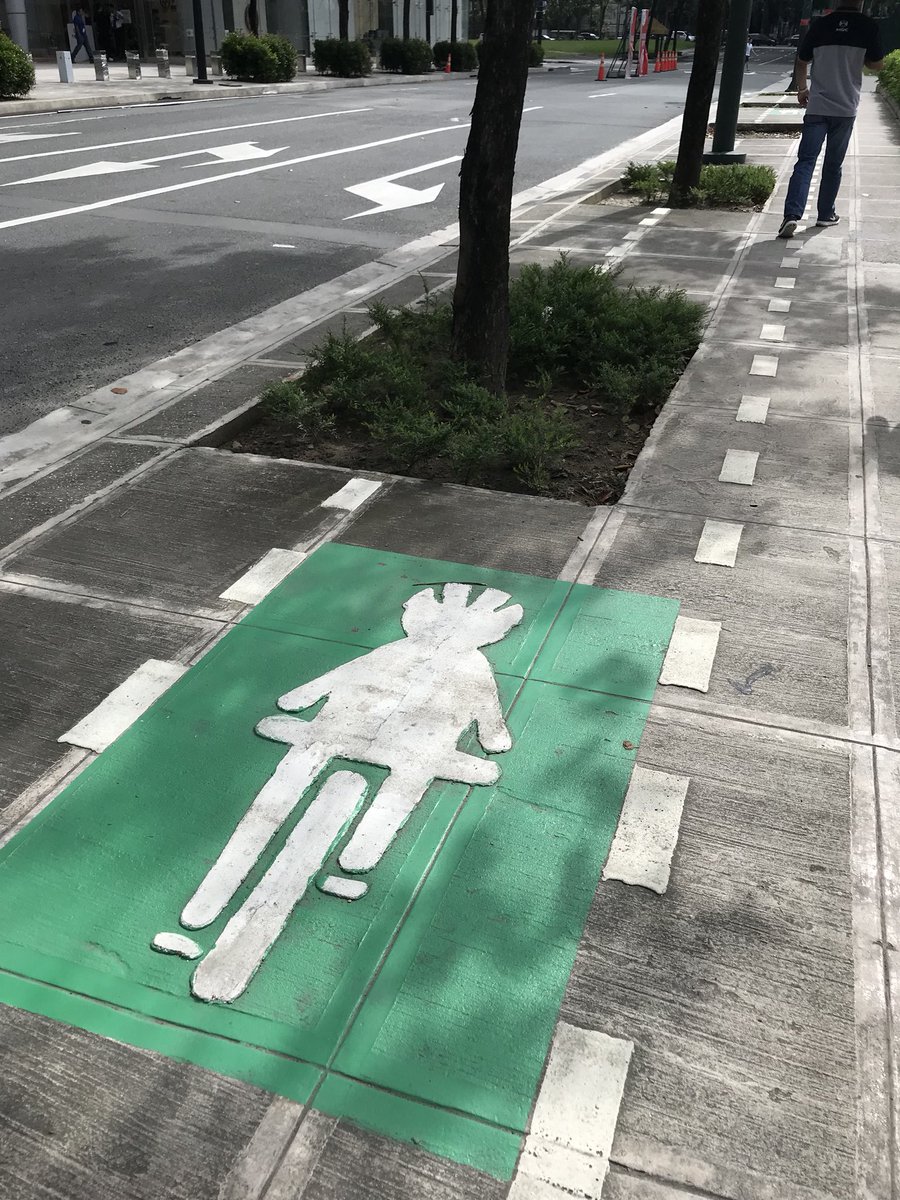 Via : @zsaris
As a regular visitor of Bonifacio Global City (BGC), we couldn't have been more happier after seeing those little white lines on the sidewalk with green boxes indicating the it was intended to be a bike lane. Sadly, there were some spots wherein one would have to bunny hop to avoid hitting a ditch or slumped to a tree. We know, it's the thought that countrs but.. come on, BGC! You can do better! :)
Via : Renzi Juarez
Imagine all the bike lanes looking like this instead. Now THAT would be something. ;)
Clark Development Corporation (CDC), Pampanga.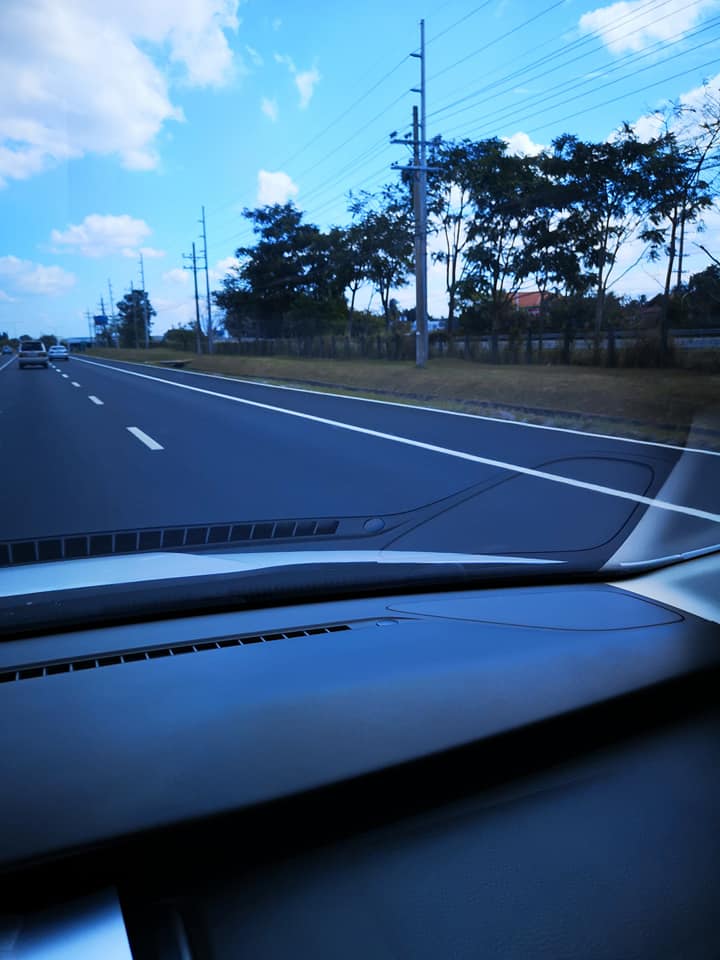 Via : Cycles and Brew
With Clark poised to be the training mecca of triathletes, cyclists, and national athletes, Clark stepped up by putting bike lanes literally throughout all its roads inside Clark. Now, cyclists can enjoy its smooth wide roads and cycle worry free inside the concrete community. Nice one, Clark!
Via : PhilNews.PH
According to City District Engineer Abraham Villareal of the Department of Public Works and Highways (DPWH), the City of Bacolod spent close to PHP 60 million for road improvement which included the 60-kilometer bike lanes amounting to P45 million.
All that money, only to look like this. :(
EDSA (Not a city, obviously. But can be considered as one with all the city of bumpers of cars stuck in traffic everyday) 
Via : Top Gear Philippines
Ok, we'll admit. We haven't ridden our bikes along EDSA yet. Why? Simply because we love life and would love to live longer. :) But, yeah. There's this small strip along white plains.. and that's about it. It's total length is 982.6 meters.
The bike lanes are painted in red markings and have been installed with traffic directional signs and safety devices to aid bike riders. It is the fifth bike lane introduced by the MMDA after the 3.15-kilometer bike lane in Remedios Circle in Malate, Manila; 9.14-kilometer along Marcos Highway from Evangelista Street to Sumulong Highway in Marikina City; 1-kilometer along EDSA from Magallanes to Ayala Avenue in Makati City; and the 2.92-kilometer bike lane along Commonwealth Avenue from University Avenue to Tandang Sora in Quezon City.
---
Who did we forget? Leave us a heads up at admin@swimbikerun.ph so we can look at it and include it on the list!
Comments
comments