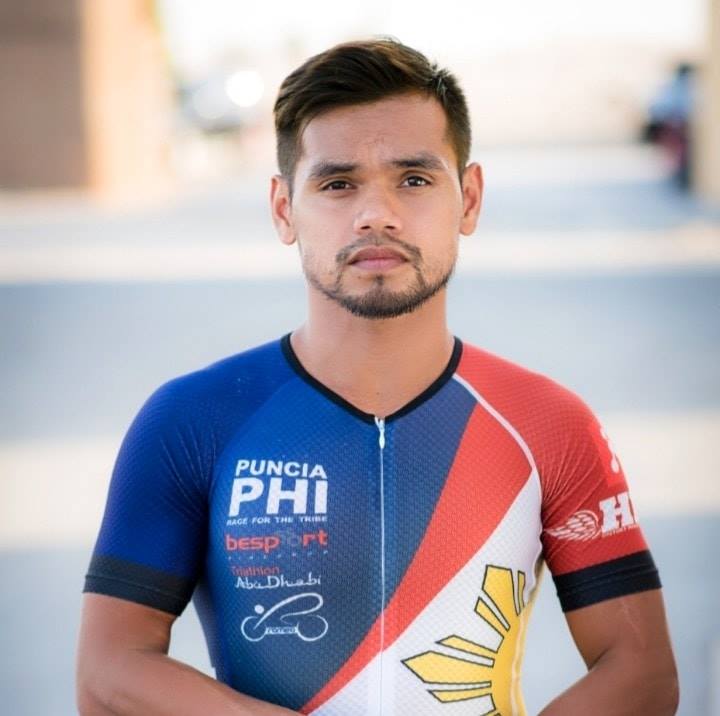 Think an IRONMAN is tough? Think again.
Let's wish our fellow pinoy and missionary athlete Romeo Puncia good luck and as he attempts to conquer the grueling Ultraman Florida (10k Swim / 423 bike / 84km Run) happening from February 15 to 17, 2019!
---
Ultraman Florida is a three day athletic endeavor guaranteed to test an athlete's physical and mental limits.  The race covers a total distance of 321.6 miles (517.5km), around central Florida; it requires that each participant complete a 6.2 mile (10km) open water swim, a 263 mile (423km) bike ride, and a 52.4 mile (84km) ultra-marathon run. Day 1 consists of a 6.2 mile swim and 92 mile bike, Day 2 is a 171 mile bike, and Day 3 is a 52.4 mile run.
Romeo Puncia is a triathlete, a medical technician and a missionary advocate of #RACEwithaPURPOSE Campaign based in Abu Dhabi, U.A.E., he is the only Filipino and UAE-based triathlete set to compete in the race. He will be representing both the Philippines and U.A.E.
Romeo also founded Katribo Charities wherein he saves money every month and attend races in different parts of the world so he can help the tribal communities of Palawan, Philippines to have food, education, sports, medical supplies, training programs with the partnership of the tribal missionaries and leaders of the tribal communities of Palawan, Philippines.
Romeo wants to create awareness among the sports and other communities that we can use our talent and skills to make a difference in other people's lives.
He will be competing against 46 other professional triathletes from USA, Brazil, Spain, Canada, Colombia, New Zealand, Argentina, Barbados, South Africa, Venezuela and Hondura.
---
Sources : Katribo Charities / Romeo Puncia / Ultraman Florida
Comments
comments