The Arnold's Army Open Workout kicked off at the Bonifacio High Street Amphitheatre where select participants did various group exercises overseen and managed by fitness icon Arnold Aninion.
---
Hosted by the leading sports retailer in the Philippines, Toby's Sports, in its mission to connect to more people living the healthy lifestyle, will start holding complimentary workout sessions designed for people of all ages and skill level. 

As an advocate of a healthy and active lifestyle, Toby's Sports noted that more and more people have become increasingly health conscious.
There are many reasons why people exercise – others like to lose weight,
inspire or get moving to manage stress. 
Aninion, the trainer tipped by top celebrities like Anne Curtis, Isabelle Daza, Solenn Heussaff, and Georgina Wilson, led the first Toby's Sports workout session. He was also the one responsible for Raymond Gutierrez's new physique.
Andrea Tan, head of Toby's Sports Head of Marketing and Communications, mentioned that what was first supposed to be an intimate event got a lot of buzz right away when they posted it on social media which had them do a pre-registration before the event to make sure they would be able to accommodate everyone and offer quality training.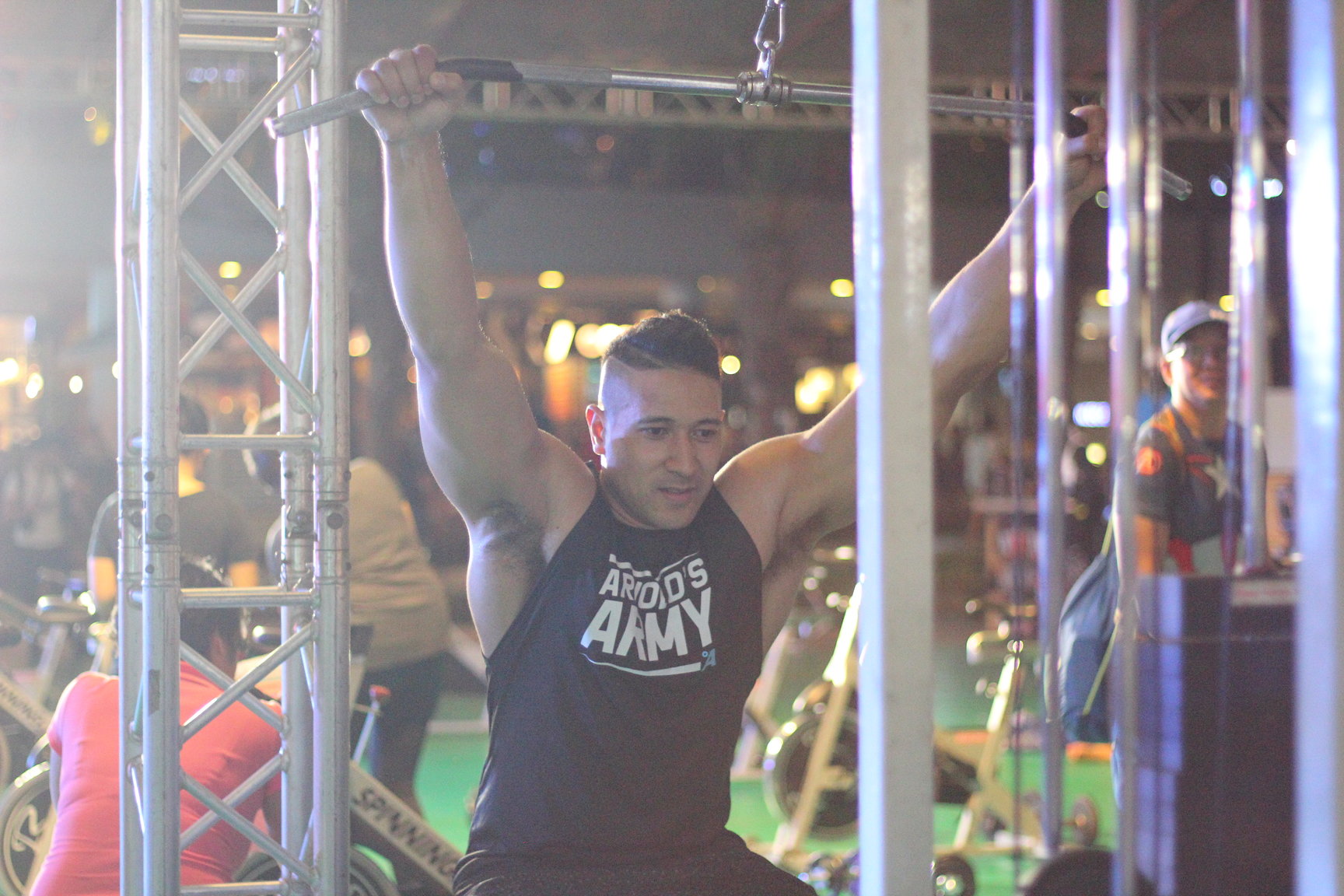 Through group exercise, a fitness enthusiast is likely to work out harder than
he would on his own.
"The enthusiastic response we received from the public and industry influencers was overwhelming," Tan mentioned, "it generated so much interest that we had to do pre-registration a couple days before the open workout". Local celebrities like Michael de Mesa and Eric 'Eruption' Tai, also joined the event.
Tan also mentioned that she hoped the Arnold's Army participants will walk away not only with a fitter body, but also equipped with valuable training tips that they could use to live a healthier lifestyle.
What makes Arnold's Army unique is that Arnold Aninion, thru his intimate exercise sessions, encourages participants to push harder than their normal perceived limitations.
Toby's advocates health and fitness and hopes to connect with the rising
number of health-conscious individuals, particularly the fitness enthusiasts, by holding
trendy workouts.
According to Tan, the group activity is a a crucial part of the event's success as the social atmosphere and community vibe encouraged everyone to work out harder compared to when you are doing it on your own. Aside from the hard hitting workouts, the event also focused on recovery and how important it is during training. 

People train for a variety of reasons – some train to lose weight, take time off from stress, and other for overall general fitness. Tan stated that "Whatever their fitness motivation is, or whatever stage in their fitness journey they're in. And we want them to know that Toby Sports, as the leader in sports and fitness, will always have their backs."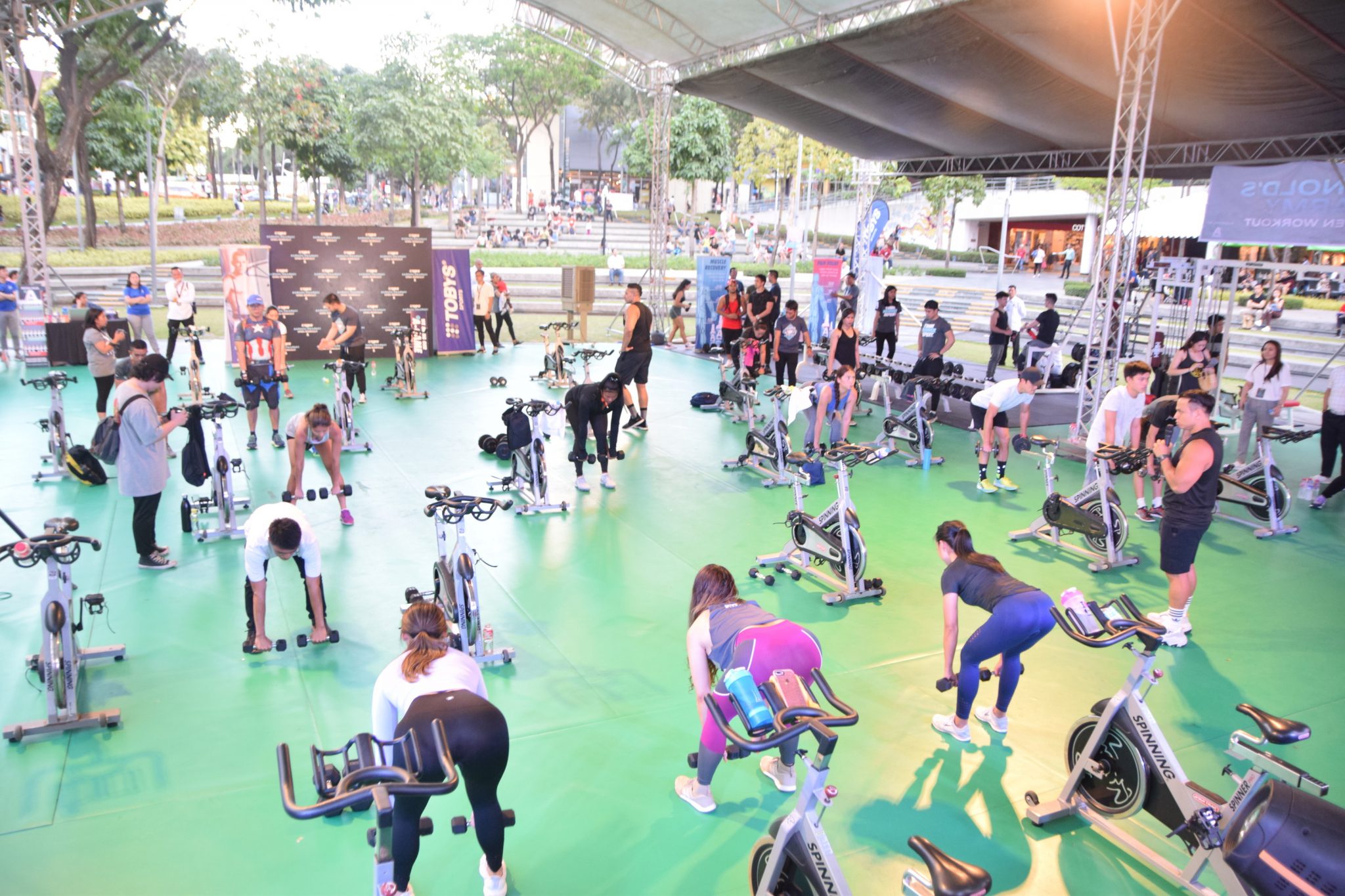 For Toby's Sports, the Arnold's Army Open Workout sessions is just the beginning. "This wonderful workout experience merely set them on the path to a consistently active lifestyle and improved their overall health," Tan said.
Quorum International Inc. President Toby Claudio participates in the Toby's
Sports #ArnoldsArmy Open Workout.
Arnold Aninion, an icon in the fitness industry because of his revolutionary workouts, assured his students that their body and workout goals can be achieved "when they train with me."
Comments
comments