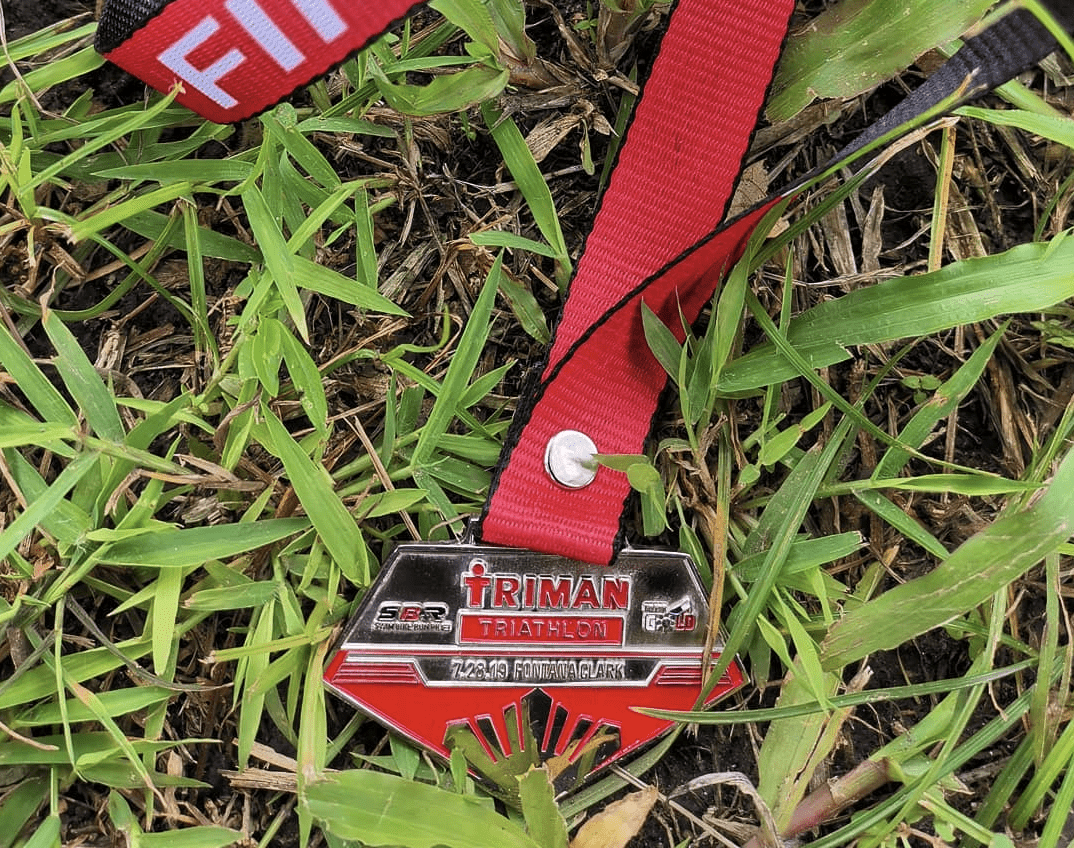 YOU ARE A TRIMAN! Congratulations to the winners and finishers of the Triman Triathlon 2019! This is the final leg of the SBR.ph Tri Series 2019 Trilogy Powered By Go For Gold!
---
Close to 700 newly minted triathletes conquered the mass start swim, blazingly fast bike, and rolling course run of Triman Triathlon 2019! Despite threats of rain, the athletes were blessed with perfect racing conditions.
We would like to sincerely thank everyone who joined and our sponsors for always supporting our races! This is our BIGGEST Triman Triathlon! Special mention to our Trifecta finishers who conquered the Aquaman Aquathlon, Duaman Duathlon, and Triman Triathlon!
The race also featured the much awaited debut of the Triman TriKids where kids from 7 to 10 years old as well as 11 to 14 years slugged it out within the walled confines of Fontana Hot Springs and Leisure Parks. Their start was unfortunately delayed because of safety concerns with the route. We heard your concerns and we will learn and get better next year! :)
Congratulations as well to everyone who won in the raffle sponsored by Specialized Philippines. And of course, the biggest congratulations goes out to the winner of a bike new bike from Lapierre!
Upload your pictures using the hashtag #TrimanTriathlon2019 or tag us (/swimbikerunph and /trimantriathlon) and get a chance to have your photo featured on our page!
PHOTOS AND VIDEOS

OFFICIAL FROM SBR.ph
Coming soon. Please follow us on FB and IG (/swimbikerunph) and subscribe to our youtube channel!
OTHER PHOTOGRAPHERS
Photographers send us your album links and we will post them here!
RACE RESULTS
Questions about the results? Email us at [email protected]!
Changes : Changes have been made to Trikids. The time gaps do not reflect the correct time required to finish the required distances. Upon discussion with the technical team, it showed that some kids made a u-turn on a slow down sign instead of the u-turn sign which explains why elapsed time. We will improve on this (and definitely reduce the number of loops required for the kids) in the next races. Previous time gaps for M11-14 division will remain as everyone lacked a loop. Erroneous time splits have been fixed for the age groupers as well.
LET US KNOW WHAT YOU THINK
How was your race? Share your thoughts at [email protected]!
---
Featured Image Credit : IG @ustininoy
Comments
comments