Underwater Hockey, a relatively unknown sport in the Philippines, is set to make its debut in the big league at the 30th South East Asian Games.
Valerie Gayle Uy gives us a low down on what it takes to compete at the highest level, the sacrifices each player made, and what it took for the sport to elevate itself from the sidelines to the headlines.
---
I've never played a second of underwater hockey, but it has been part of my life for over a decade. My two sisters, brother in law, cousin, and many friends who I call family are passionate about the sport which requires them to hold their breath while getting bruises and black eyes underwater. And while they're focusing on that, allow me to share my SEA Games view from above the water.
This journey did not start with the SEA Games. For years, these athletes have been mounting and competing in world-class tournaments while juggling other responsibilities. Underwater hockey is a sport of passion. Hockey schools and tournaments are held by the very same athletes that compete in them. There are no staff, admins, or people who do the work for them, they themselves do it for the sport. I have seen their mission to put underwater hockey on the sport's biggest stage, and cannot be happier to see it come to fruition.
Family. I think that is the word that best describes Philippine underwater hockey. Ask anybody who has been to Manila Invitational tournaments, we treat them like family and give them party memories to last until the next invitational. And they keep coming back – many of them are now our friends who have coached and have had a hand in player development. As someone who has cheered on the sidelines of this sport for so long, I've seen love stories blossom, families grow, and lifetime friendships develop side by side with the growth of the sport and its athletes. And we, your families, cannot wait to see you all shine under the spotlight and get the recognition you rightfully deserve.
THE TEAMS
Underwater Hockey Men's Team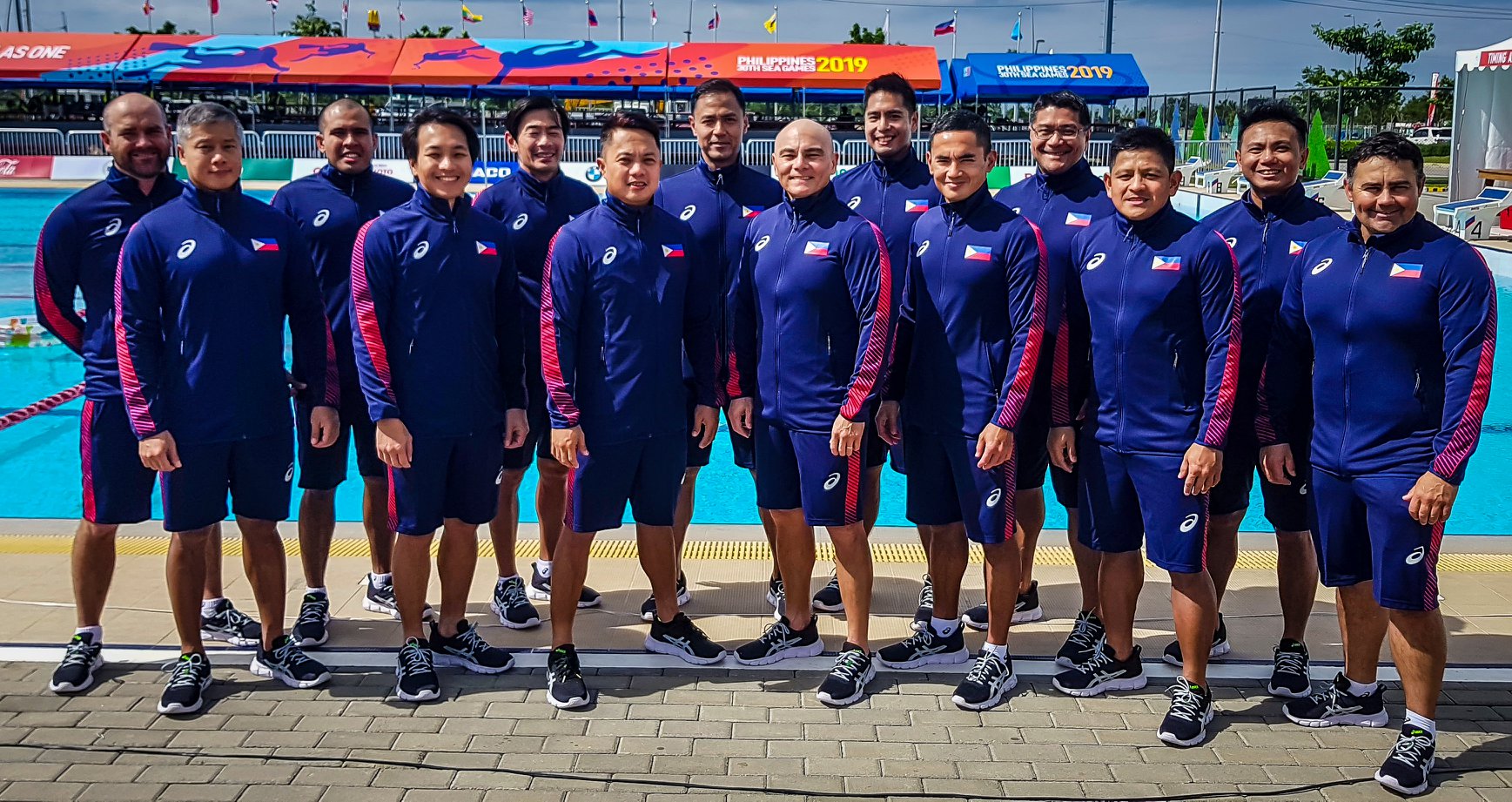 (L-R : Reese Quilford (Coach), Kelvin Tan, Cesar Marasigan, Christopher Policarpio, David Quiec, Roy Arayata (Vice Captain), Ram Jorge, Alex Colet (Team Captain), Jappy Parulan, Rob Papa, Francis Yanga, Ren Paras, Jay Bejar, Jason Miezis (Coach))
Underwater Hockey Women's Team
(L-R: Ines Templo, Khae Naguit, Nadj Buenafe (Vice Captain), Jelyn Baldonado, Chari Ongyangco (Team Captain), JV Lim, Amy Barry Macaulay (Coach), Ivy Canlas, Bridget Josef, Michelle Uy Bejar, Bem Lim, Jowi Uy, Joyce Chua)
Good luck and mabuhay ang Atletang Pilipino!
GAME SCHEDULES
Catch Underwater Hockey live and support our athletes at the Vermosa Sports Hub! Check out the updated schedule below.
---
The term "Black, White, Go!" is a term used by Underwater Hockey players to start each game. Each game has two teams with sticks colored black and white. – CDG
Comments
comments