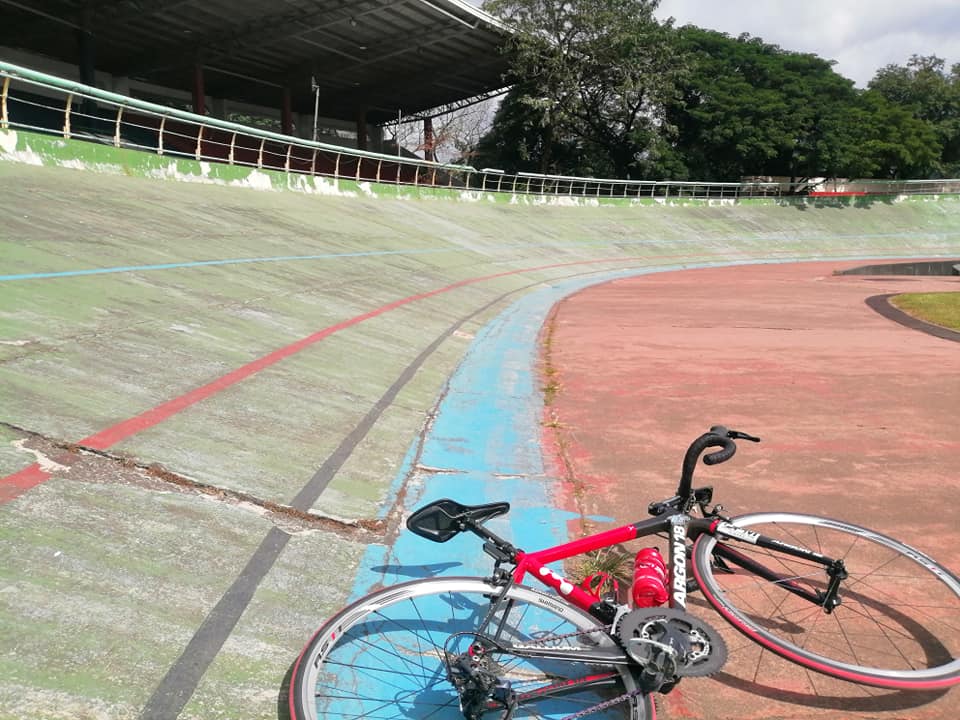 "If only we had a proper place to train," How many times have we heard that line from cyclists and our top athletes? The best part? We have one right in the heart of Metro Manila. The worst part? It's been pretty much rendered obsolete.
WHAT'S AMORANTO COMPLEX?
The Amoranto Sports Complex is located in Quezon City, Philippines. The Complex was inaugurated in 1966 by then President Ferdinand Marcos. The facility was constructed at the cost of ₱2 million on a government-owned site on Roces Avenue. The facility then consisted of a grandstand, an eight-lane track and field oval, bleachers and a gymnasium. The sports facility covers land measuring about 5.8 hectares (14 acres). The main stadium has a capacity of 15,000. The sports facility was named after former Quezon City Mayor Norberto Amoranto.
Since its opening, several renovations have been done on the Amoranto Sports Complex to keep it going. Sadly, it wasn't put as the main priority of the local government. Aside from the velodrome, the complex features a tennis court, six badminton courts, a martial arts facility, a swimming pool, as well as a multipurpose gym, and a separate gym dedicated to boxing and weightlifting.
For cyclists, its unique feature has got to be the complex's velodrome which hosted the cycling events for the 2005 Southeast Asian Games.
WHY SAVE IT?

Why not? Our cyclists need a home where they can train to perform at their best. Being the country's sole standing Velodrome, this is our best bet. We often demand from our athletes to perform at their best during competitions, but how can they do it if they don't have the means and facilities to do so?
For the local government, this area may seem just like a small patch of useless land to them being rented to other groups for profit. But for cyclists and other aspiring athletes, this is a place where dreams can be made and fulfilled. Wouldn't it be nice if somehow, this complex can produce the next champion? Wouldn't the city be proud of that?
#SAVETHEVELODROME
Gerald Valdez, a cyclist who, after seeing the sorry state of the Amoranto Sports Complex, wrote on his social media page.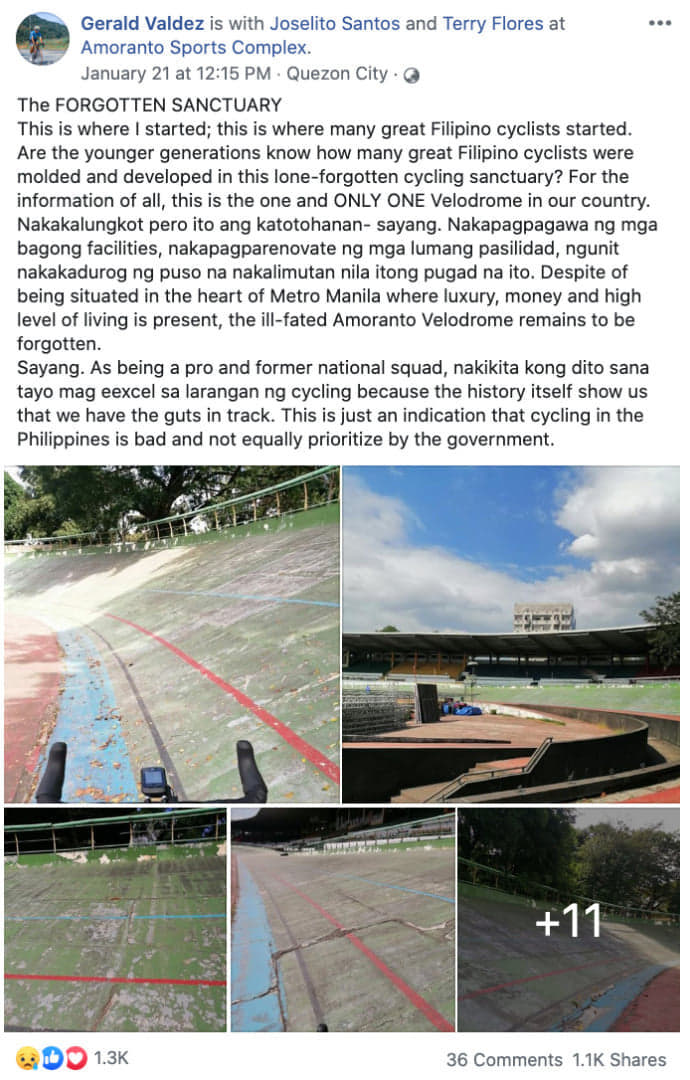 The post has now gone viral with over a thousand shares among cyclists and the endurance community. And it's really not hard to figure out why. As a cyclist, if you want to get a decent training in, your best bet would be riding either north, east, or south. Don't want to drive? Your only hope is MOA. You can still train indoors, of course. But that has its own pros and cons.
We had a brief chit-chat with Gerald regarding his post on messenger. We've initially wanted to turn in into a story mode but deem it's best consumed as is. Post format edited for easier reading only.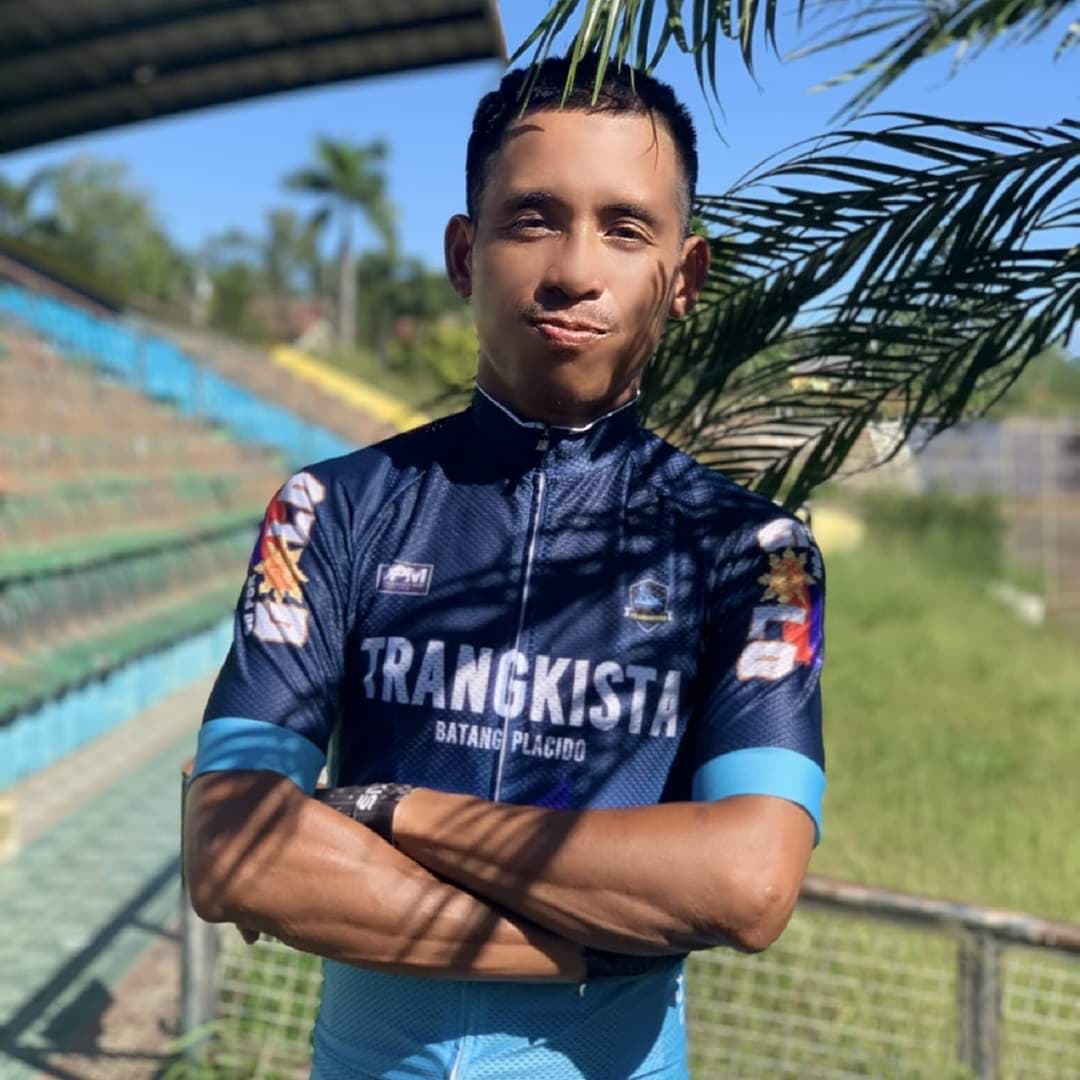 SBR.ph: Hi Gerald! Saw your post regarding the Amoranto stadium. We'd like to talk to you about it and feature it on our website.
Gerald: Yes po! Good evening. Thank you po for informing me first. I appreciate that. Sige lang po, i-feature nyo lang po.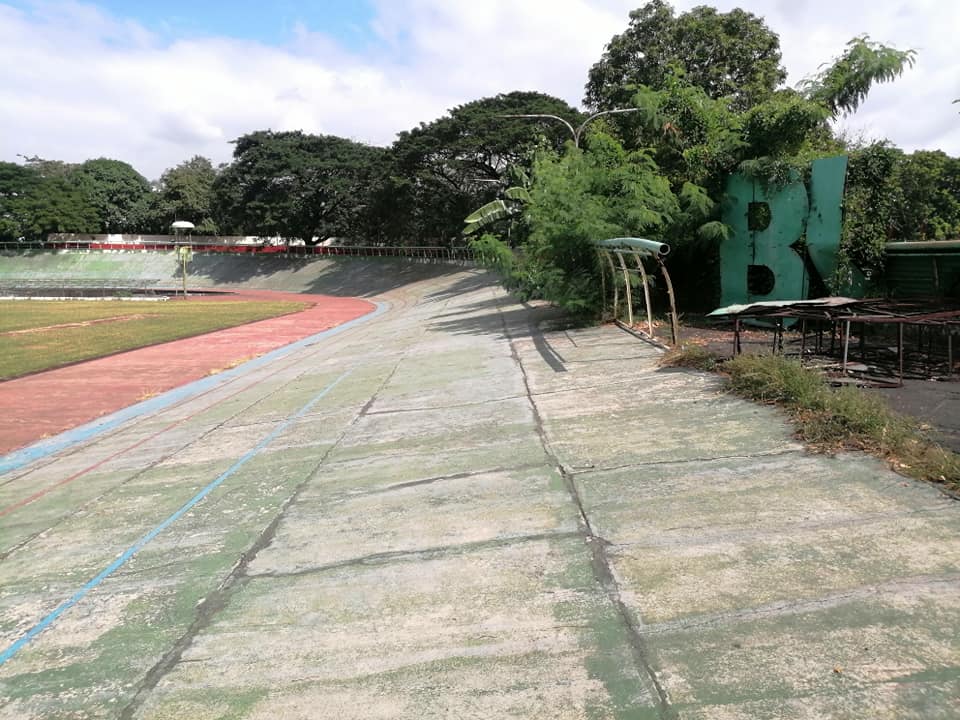 SBR.ph: What's your background?
Gerald: I'm a former national cycling team din po and Amoranto velodrome is part of my cycling life.
SBR.ph: What year ka last nag pro saka ano mga nasalihan mo?
Gerald: Huling naging pro po ako last 2018. Team captain ng Nueva Ecija. Currently po, I am working as a PE Teacher in Meridian International Learning Experience, a private school in QC. I am specialized in Adapted Physical Education and Physical Education for Special Child.
SBR.ph: Panong special child? For P.E., mga exercises?
Gerald: Yes. A child that has special needs po.
SBR.ph: No wonder you're passionate about this one. Until when were you in Ronda? 2019
Gerald: I race in Ronda Pilipinas po since 2016 even if I am teaching. Nakapaglaro din po ako ng Asian at world championships. I mean Asian University cycling championships and World university cycling championships.
Last 2017 Team Captain po ako ng RC COLA NCR. 2018 Team Captain po ako ng Nueva Ecija Team. Di po ako tumakbo ng 2019 kasi sobrang need ako sa Meridian kasi grades 1-3 po ang hawak ko ng 2019. And it is very critical kapag nawala ako ng matagal just to race po. I chose to stay in my work than to race. Kawawa po ang students.
Pero huwag na po don. Gusto ko po sana i-share why I was forced to post the Velo.
SBR.ph: The floor is yours. Go ahead. What's the story behind it?
Gerald: Yesterday po, I had a vacant time from 9 am to 2 pm. I was supposed to ride to Teresa from here in QC. Long ride sana and ahon. But unfortunately, the Principal called for an emergency meeting ng 12 noon. Kaya sabi ko, badtrip, di ako pwede lumayo. Sabi ko mag-velo nalang ako kahit 1 1/2 hours lang, ok na. Kaya nagpunta ako ng Velo. I was happy and in high spirits before ako makarating. But when I got there, I suddenly felt the low energy. Bigla kong nakita at naramdaman na parang na siyang isang ghost facility. Parang sementeryo.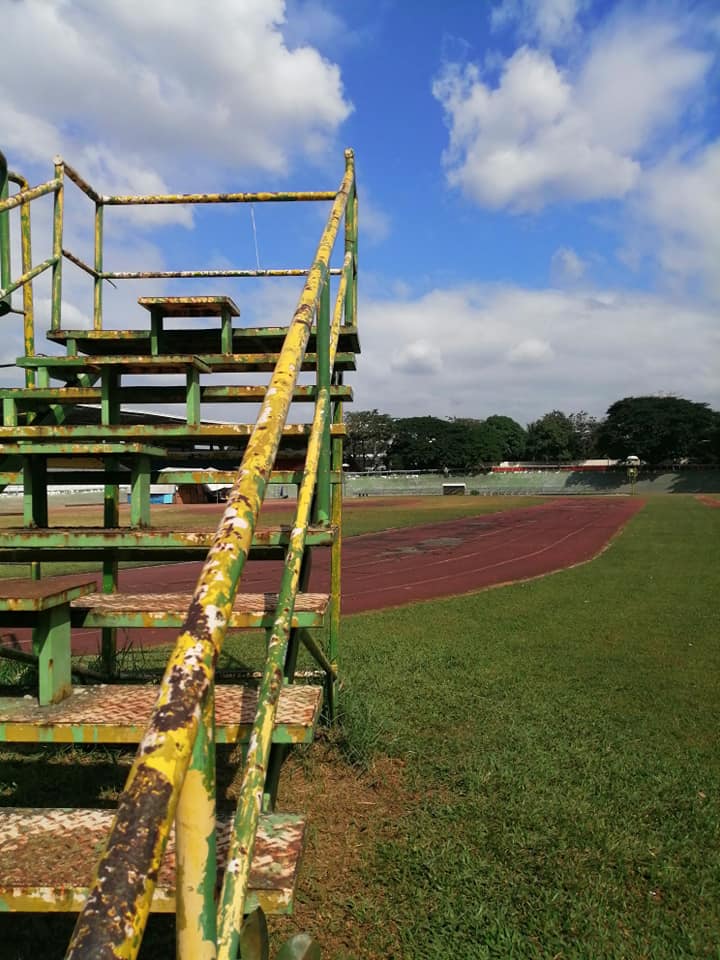 I felt that way kasi bigla pong pumasok sa isip ko na– dati ganito kami dito, dati ang saya saya dito, dati ang daming nanonood dito pag nag eensayo kami. Dati ang ayos ayos neto. Dati maraming umiikot dito, umaga at hapon. Kahit hindi national team pumupunta doon para sumabay sa ensayo. Naisip ko po lahat yon kaya nalungkot po ako sa sinapit ng velo.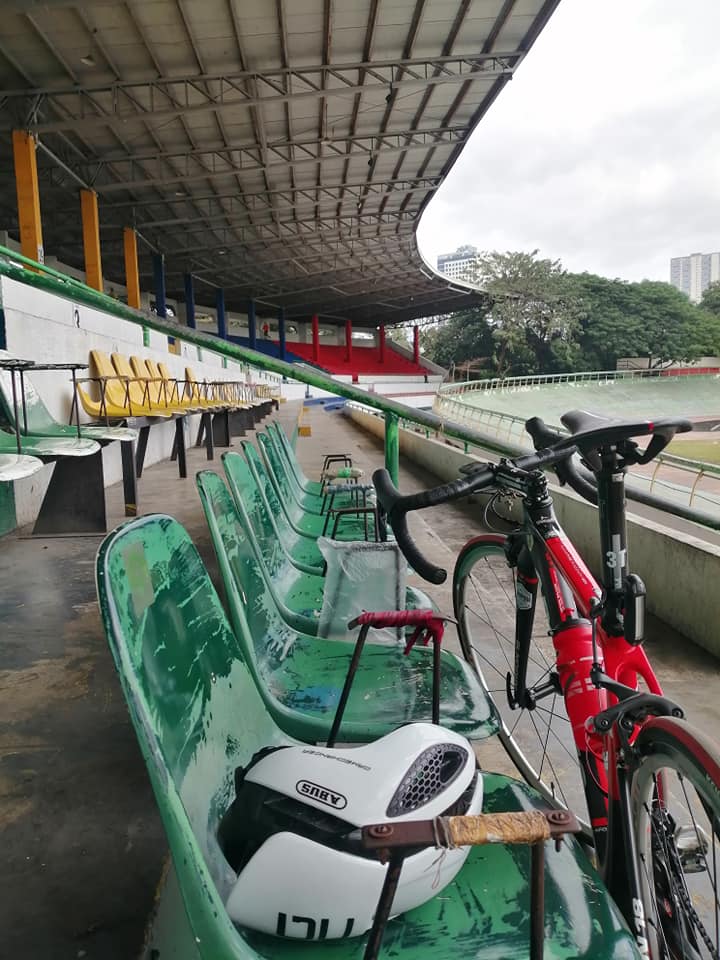 Dumagdag pa po nung naisip ko na bakit ang rizal memorial nairenovate? Bakit ang ultra narenovate? Bakit nagkaroon ng New Clark City?
SBR.ph: Great point.
Gerald: Samantalang etong put*ng-inang velo na to di man lang inayos? Nag iisa lang po yan, di pa naiayos.
SBR.ph: What are your best memories sa Velodrome na ito?
Gerald: Sobrang dami pong memories ng velodrome. And in fact, kahit balikan po natin ang history ng cycling sa atin, ang track cycling ay ang may pinakamaraming medal na naicontribute sa larangan ng cycling history sa pinas.
SBR.ph: Wow. That's interesting.
Gerald: Record holders like Jan Paul Morales, Alfie Catalan, Joselito Delos Santos, etc., diyan po lahat sila nagsimula.
SBR.ph: Would you have a copy of the records?
Gerald: Sobrang dami po. I can research for you, Sir.
SBR.ph: We can do that at another time. Please go on.
Gerald: Another pa na nakakasakit ng loob, yung mga bata ngayon, sobrang sayang. Velo is the best facility to start a career in cycling. Safe, effective and easy to manage. But, our government doesn't see that, especially those in the commission because they're not athletes. They're businessman, they're politicians. They don't have the heart athletes like us.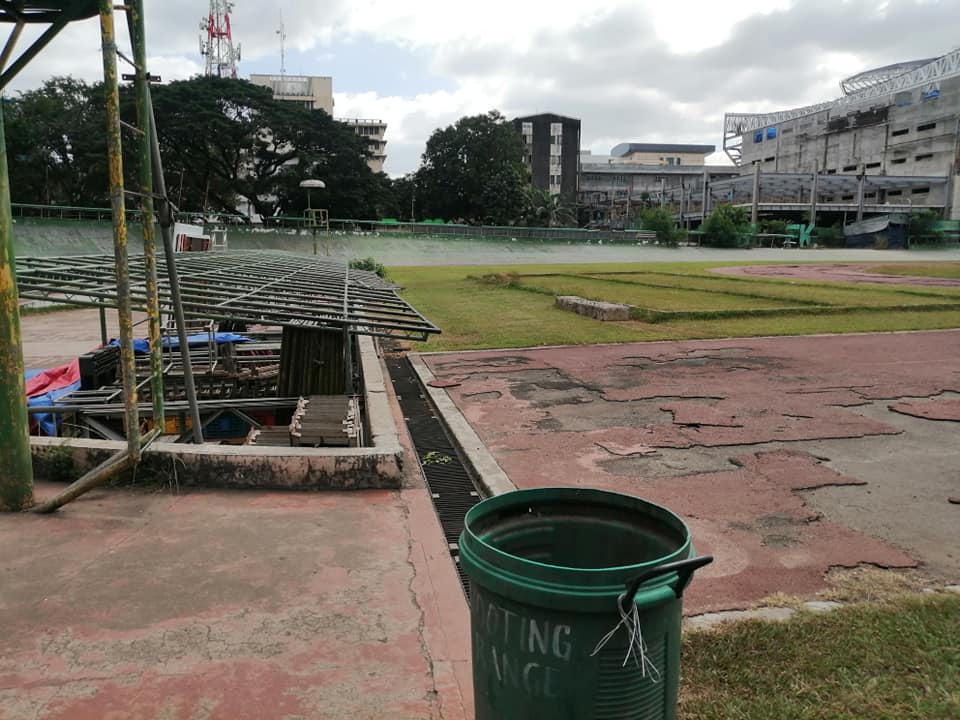 Sobrang sayang ang mga bata ngayon. Di nila maexperience ang velo. May nagppm pa sakin saan daw ang location ng velo, nakakalungkot at di nila alam.
That's the short reason why I posted it. I don't want to defame the government. That's out of my vision because I myself also represented our country during my time as national team po.
SBR.ph: Now that you mentioned it, it's actually crazy that given the number of cyclists in the country. We don't have a single functioning Velodrome. Like what you said, cycling is one of the sports that Pinoys can really excel it.
Gerald: I'm a proud Filipino. But, what I want to imply in my post is that the Government must equally prioritize the need of cyclists to have a velodrome. Like, for those playing football, they have the Rizal Memorial Colesium (which got renovated! – admin). The track and field athletes; they have Philsports Arena and now the New Clark City. The swimmers also have plenty of options. But what about cyclists? Are we all contented to ride on the crazy bike lanes in our country? Jusko, patawarin, ang mga bikelanes din sa bansa natin para pong di pinag isipan.
SBR.ph: That really sucks. Actually, the City should be embarrassed for letting it rot this long
Gerald: Yun lang po. Sir Carlos, thank you for giving me this break. I saw my post got viral and di ko po ineexpect yun, Sir. Sobra pong talagang nakakalungkot lang. I hope I can meet you po in person to personally thank you for this.
SBR.ph: We should be the one to thank you for this, Gerald. We will push this further. Let's also hope that this reaches the key people in the City. We need that Velodrome.
Gerald: Salamat po.
---
Sharing this post would help a lot. Please help us spread the word about the Amoranto Sports Complex and help us #SaveTheVelodrome.
VIEW MORE IMAGES
Comments
comments