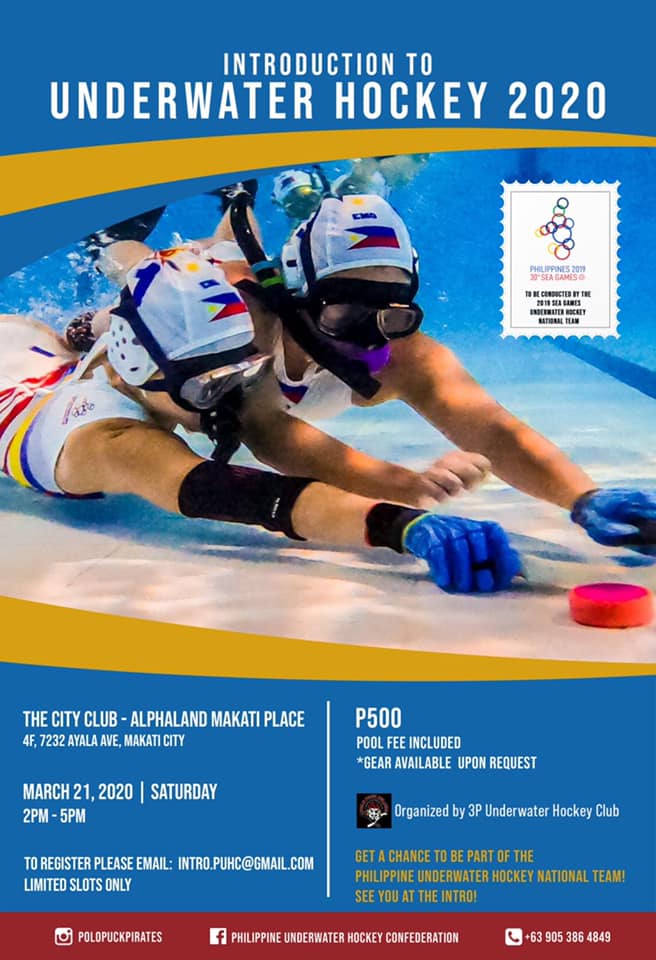 Want to try Underwater Hockey? Here's your chance! Get to know the basics of Underwater Hockey with 3P Underwater Hockey Club on March 21, 2020 at The City Club – Alphaland Makati Place! Hold your breath, push the puck, find your teammates and score the goal … UNDERWATER!
If you can read this sentence while holding your breath… then you can play Underwater Hockey! 😃 Raise you hand if you did just that! 🙌
QUICK FACTS
What: Intro to Underwater Hockey
When: March 21, 2020/ Saturday. 2pm onwards
Where: The City Club – Alphaland Makati Place
Organizer: 3P Underwater Hockey Club
REGISTRATION
Interested? Just email your Name and Contact Number to [email protected]! Don't forget to mention SBR.ph referred you! ;)
Limited slots only!
Here are some videos to show you what the game is all about:
See you underwater!😀
Comments
comments