MEERA ENTERPRISES, INC., distributors of lifestyle brands Oakley, REEF, and Sunglass Haven, unleashed its latest collection for 2020 season at the AMALGAM Media Launch last February 27, 2020.
Now on its 18th year, Meera has established itself as one of the premier distributors products that cater to every lifestyle. Our favorite continues to be Oakley, which is synonymous with sunglasses when it comes to the sport of triathlon.
REEF on the other hand, continues to be every beach lovers choice when it comes to Sandals, Shoes, and Apparel.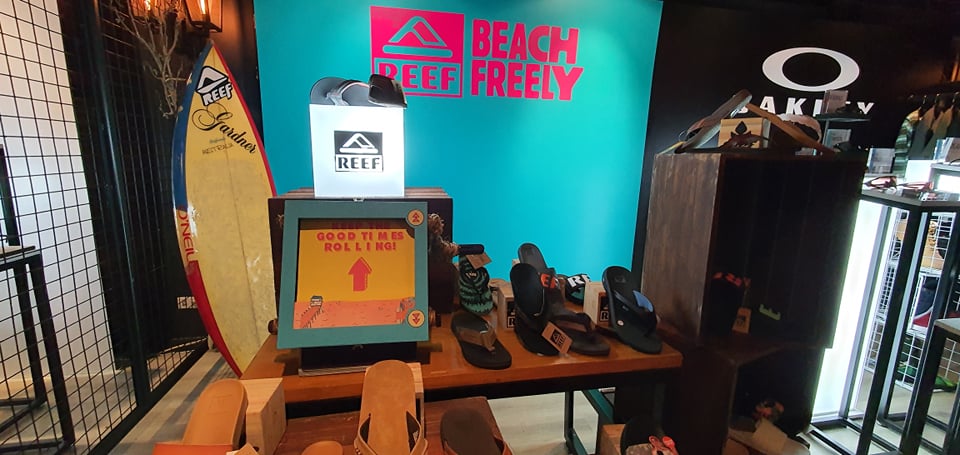 On the lookout for more eyewear choices? It is no question that Sunglass Haven is your destination of choice.
Through its brands and presence in prime locations, Meera has secured its place in the industry as a company that we can trust.
The success they hold today could not have been possible without the passion of their employees, who on a daily basis go the extra mile epitomizing excellence, yet, and above all, acting with integrity. From their sales force to their warehouse personnel, what you see now today is an amalgamation of fire, of drive, of a single vision – the exact chemistry of product and the people who bring you these products.
Triathletes came to play
This 2020, they will still continue their tradition of providing nothing but the best fusion of technology and fashion – from eyewear to footwear, as well as building stronger ties with their existing and potential clients, partners, and ambassadors.
For this new decade, MEI will focus not only on expanding their stores, but also on making sure they spread Oakley, REEF, and Sunglass Haven's unique spirit and culture to the people. Their products are not only premium, but also curated by their team of experts with years of experience in the retail industry.
Comments
comments