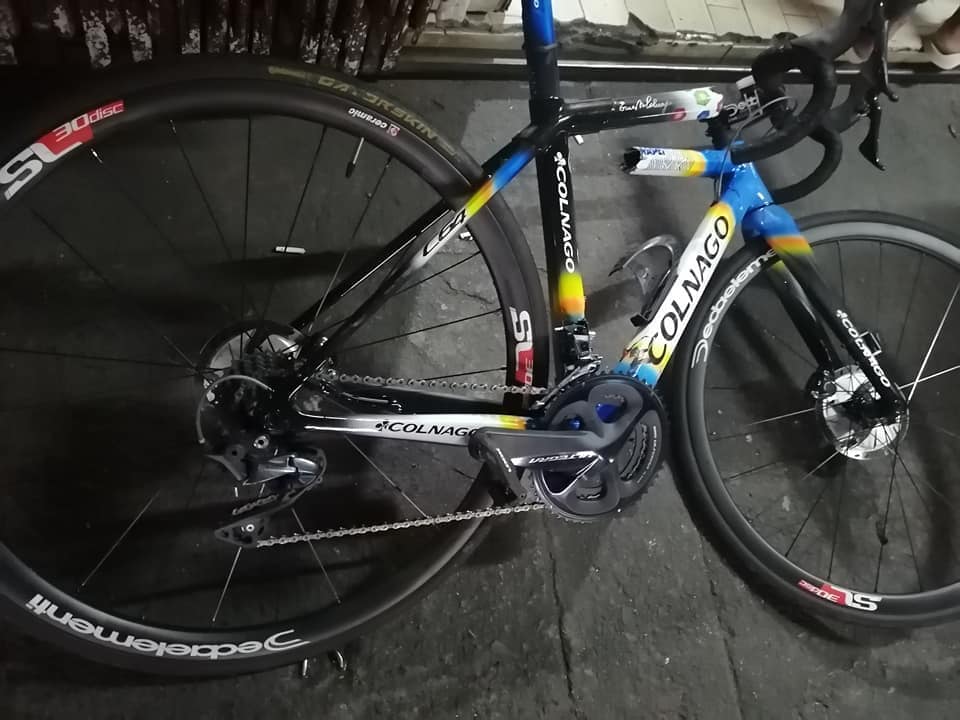 A post about a motorcycle rider hitting a cyclist at Marilaque has been making rounds on social media. The story is basically the same, except this one has a slightly better ending. Why better? Let's put it this way, everyone got away with their lives intact.
As per Chad Rosales, son of the cyclist recounts, "A motorcycle rider crashed into my father who was cycling along 41 KM Marilaque Road, Brgy. Pinugay, Baras, Rizal on 29 February 2020 at around 8:30 AM."
The cyclist, a seasoned veteran, was riding his Colnago C64 Mapei Edition Disc when the rider, a criminology student and part-time janitor at a university, rode to Marilaque alone onboard a Yamaha SZ 150 scooter.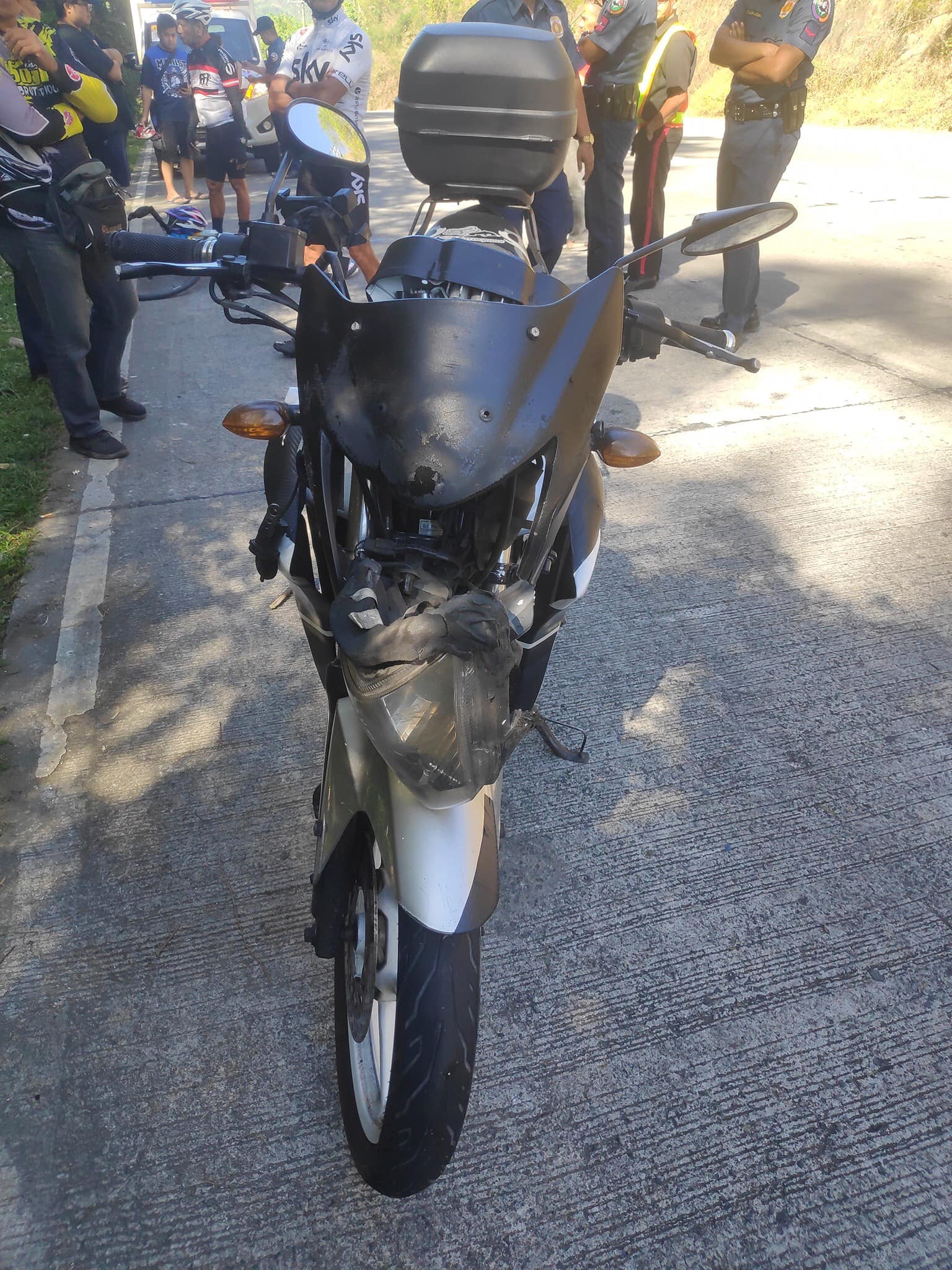 He was only supposed to run an errand for his employer but decided to do a quick detour to Marilaque for the first time. Unfortunately, things didn't go quite as planned.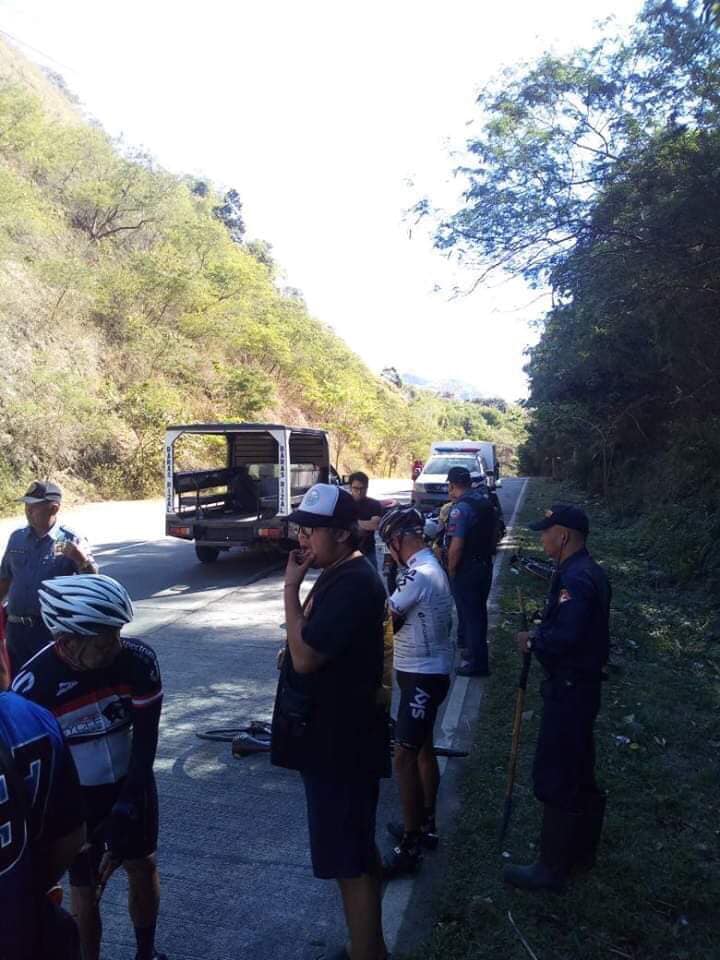 Marilaque is a two-lane 44-kilometer highway that cuts through the Sierra Madre mountain range and is notorious for being the official weekend and holiday playground motorbikers in the Philippines. The winding roads and fantastic views make it a tempting place to test one's moto riding skills. Sadly, accidents are not uncommon in this area and have also, unfortunately, claimed many lives.
As of this posting, there's another video of motorbikers hitting one another, overshooting the lanes, and causing accidents – all within a span of minutes. We have permission to include some of the videos in this article but we refused to post any of it. Just google Marilaque accidents if you want to know more.
SETTLEMENT
In the post, Chad mentioned that they decided not to file charges against the rider. A settlement was made that as long as the damages will be covered, to which the motorbiker volunteered, they will consider this case closed and move on. Their father's speedy recovery is what's more important.
The victim's family also considered the welfare of the motorbiker:
"We would have wanted for charges to be filed against him first before we enter into an amicable settlement. But if we did file charges, he would have to be detained. And if he were detained, he would not be able to attend classes and report for work until he posts bail.
Unfortunately, we were not sure if he or any of his friends or relatives (in Samar) has the financial capacity to post bail. If he couldn't post bail, he would be detained indefinitely, dropped from his classes, and terminated from work for AWOL. This means that on top of his civil/criminal liabilities, he would lose his opportunity to get his life together, finish school, and be a responsible citizen. We couldn't allow it to happen."
THE COST
Interestingly enough, someone messaged the Colnago Manila facebook page and inquired how much the bike is. We don't know who this is for certain but the timing and the image sent makes it obvious that it's related to the accident.

Colnago Manila has cleared to us that the estimated amount is the cost of the entire build build is close to half a million pesos with the frame-only option costing at 285k. Whatever the case may be, that's a lot of money gone from someone's bank account gone just because someone decided to go fast in the streets instead of the track.
We've posted a video before of an automobile almost clipping a cyclist at full speed. Unfortunately, to the dismay of the cycling community, it was the cyclist who was vilified by the majority in the comments section.
Chad's post about road use and accidents says it best. In the end, it doesn't matter if you're driving a car, cruising on your motorbike, or riding your bike. No one owns the road and it's all about mutual respect. No life will ever be worth getting lost no matter who's right or wrong.
"I'm reminding everyone to be mindful of cyclists on the road – they have the right to use our roads too. I'm also reminding our cyclists to exercise extra safety precautions and follow traffic rules at all times."
Riding responsibility goes both ways, and there's nothing wrong with being too careful too. Who knows? It might just save you half a million pesos.
We're wishing a full recovery for all parties involved.
#ShareTheRoad.
See the post in full.
Comments
comments